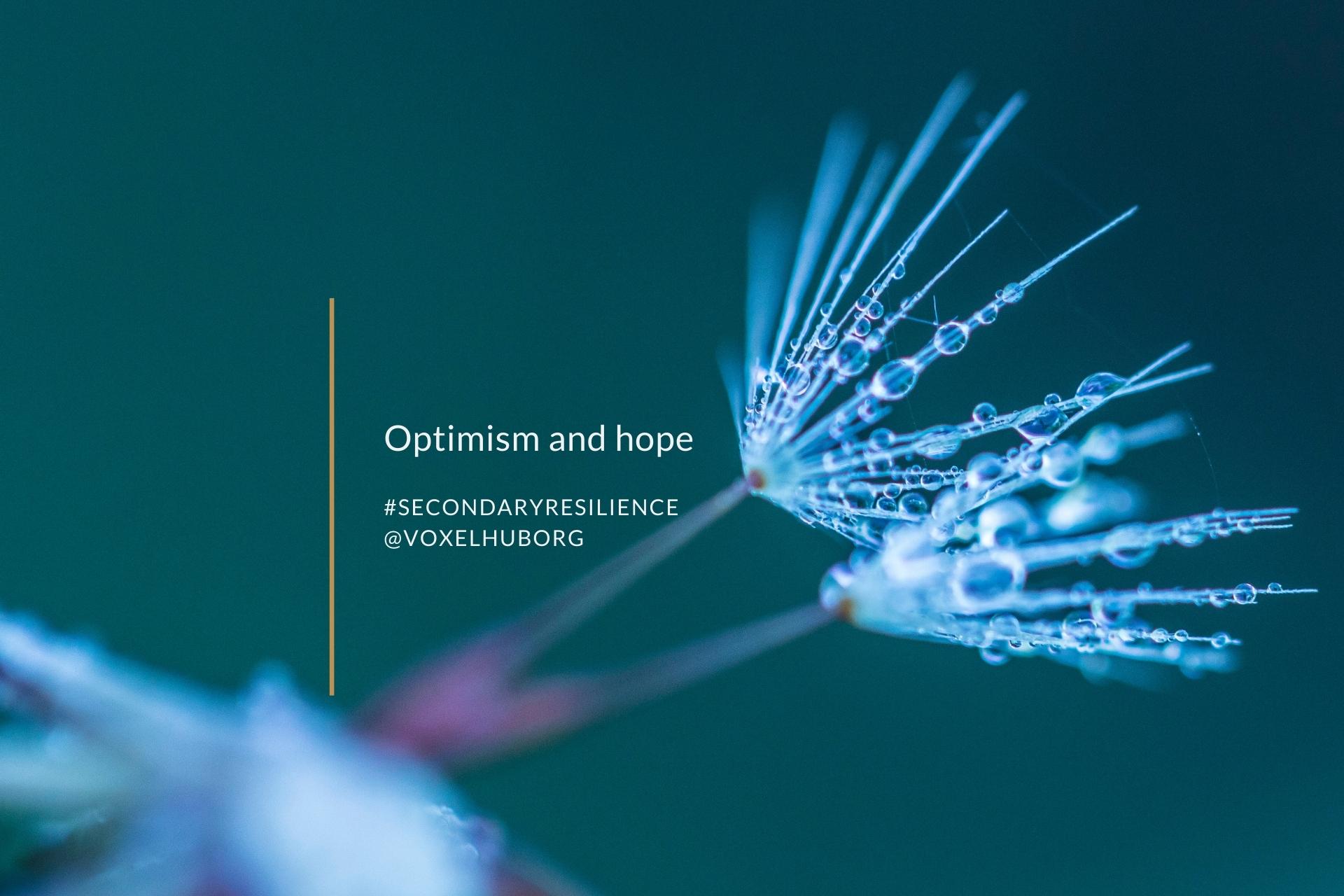 Secondary resilience – optimism and hope
Optimism and hope are very important for post-traumatic growth, and they are not always easy to access or practice.
Hope and optimism require a level of letting go of the focus on the challenge and shifting perspective on how to move forward instead: what is our goal, and how will we get there, regardless of the challenge we face?
It feels a little bit paradoxical at first. So let's ask ourselves:

Q: Where would you like to move from here? If I have a direction in mind, how can I get there with what I have available and what support do I also need on the journey?