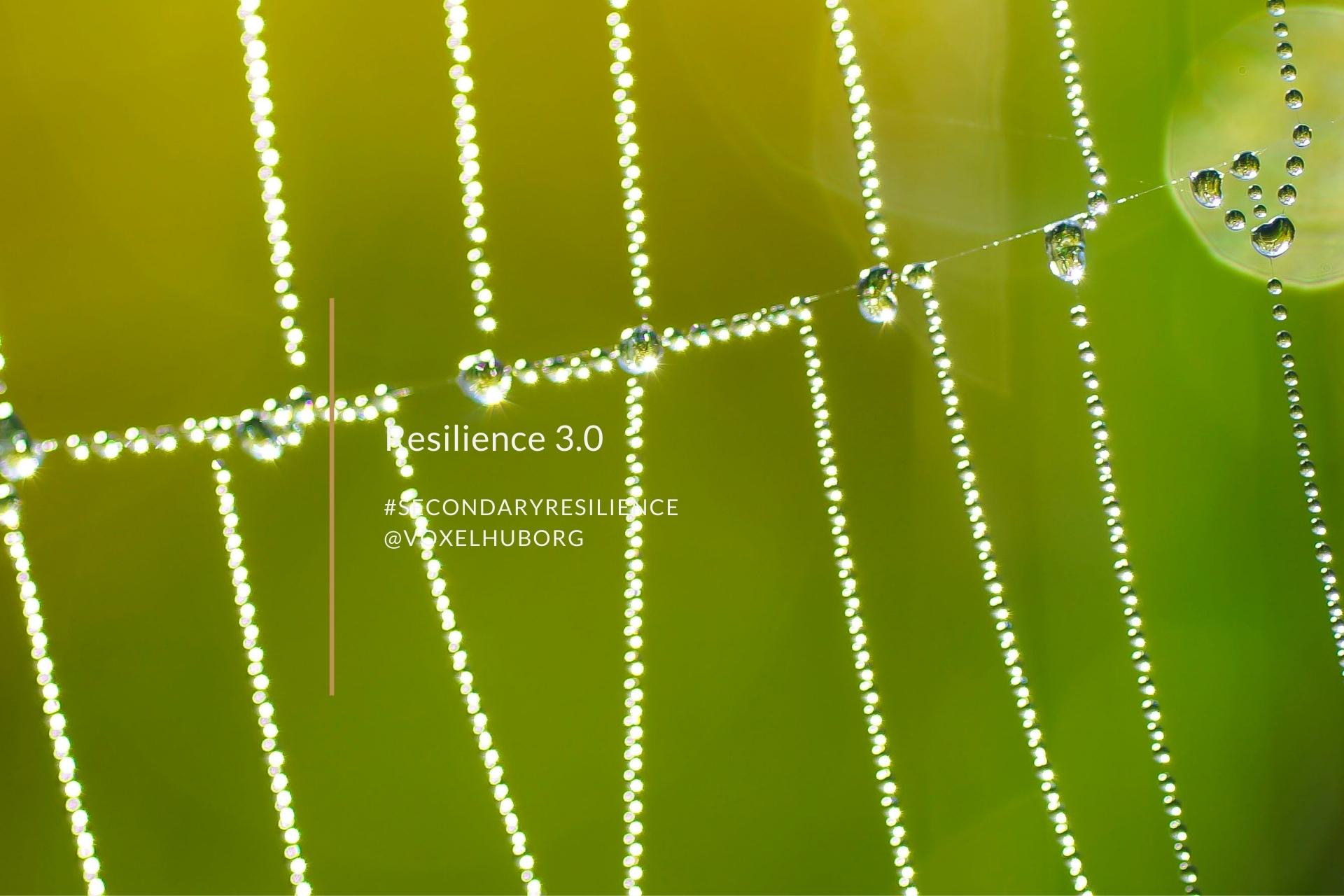 Secondary resilience – resilience 3.0
If we reflect on secondary resilience, we must think critically about resilience as a concept. The second wave of resilience studies is what we usually hear of in mainstream narratives: the idea of individual coping mechanisms and habits to deal with more and more challenging reality.
This is a trap because we simply cannot deal with trauma, stress, and oppression on our own – and more often than not, it is not us – the victims – who should be working towards the change.
Resilience 3.0, the third wave, looks at what is individual (growth, learning, improved habits, asking for help) and systemic (collective, validation, healthy circumstances) and how the two interact.

Q: What is your resilience, and what would you expect and need from the environment and collective to safely grow, heal, and move through trauma?