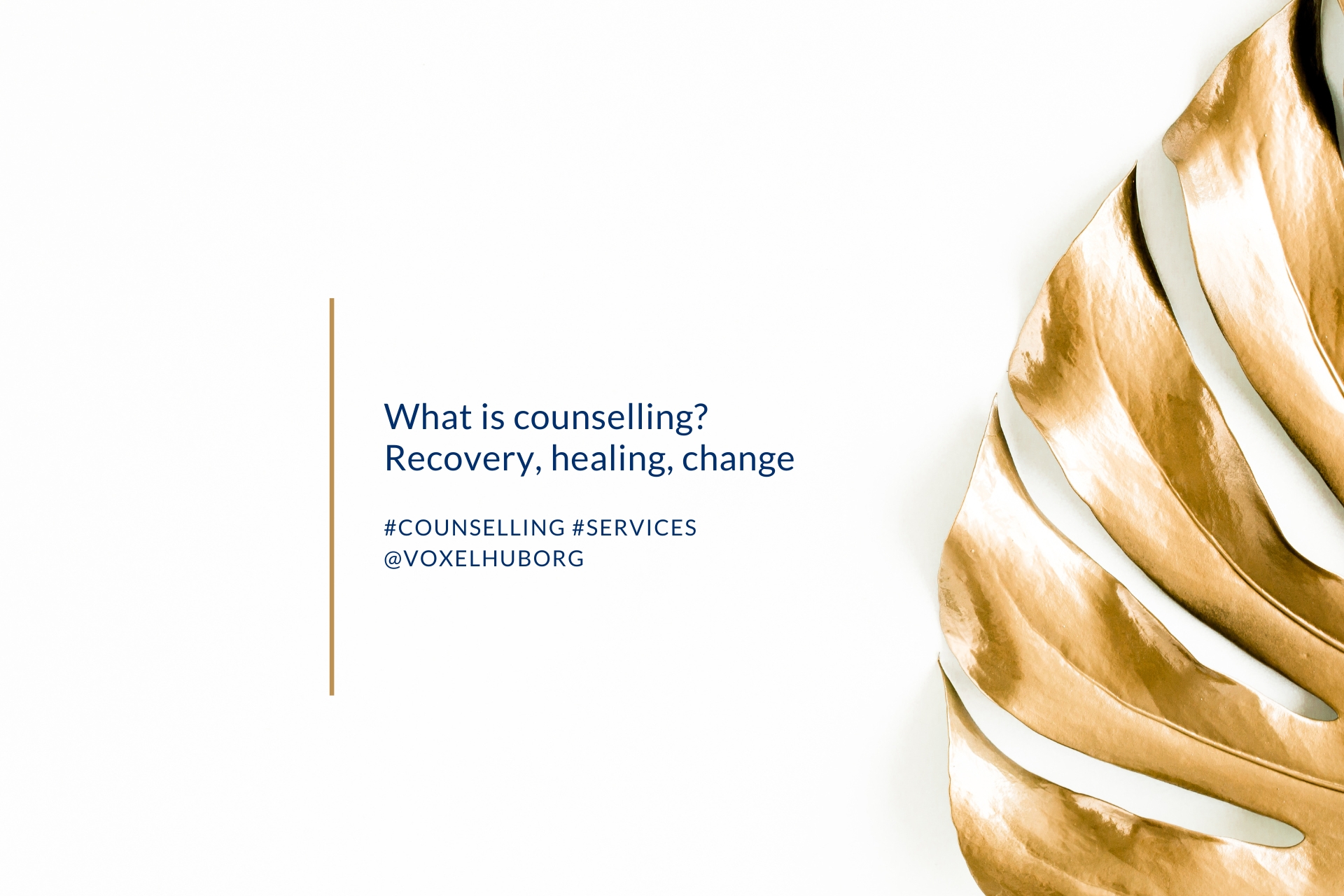 What is counselling? Recovery, healing and change
Counselling can support recovery from trauma and other life challenges. It can support healing and improve your mental health. Counselling can also support your wellbeing, growth and resilience. Your counsellor may respectfully help you challenge your unhealthy thinking patterns and habits. They will witness and assist the changes you wish to introduce in your life. 

You may notice that your mental health is changing, shifting, and improving just through conversation, play, art, and movement in this supported relationship. The impact of counselling can be felt in the sessions, between sessions, but also long-term, after the end of your counselling process. 

I ask my clients about their goals for change and healing to ensure that we work collaboratively in the direction of those goals. And if the clients aren't sure about their goals, I provide a safe space to explore various challenges and possible options to allow healing and wellbeing. 

What would you find helpful in your counselling? What changes would you be open to to support your healing and wellbeing?