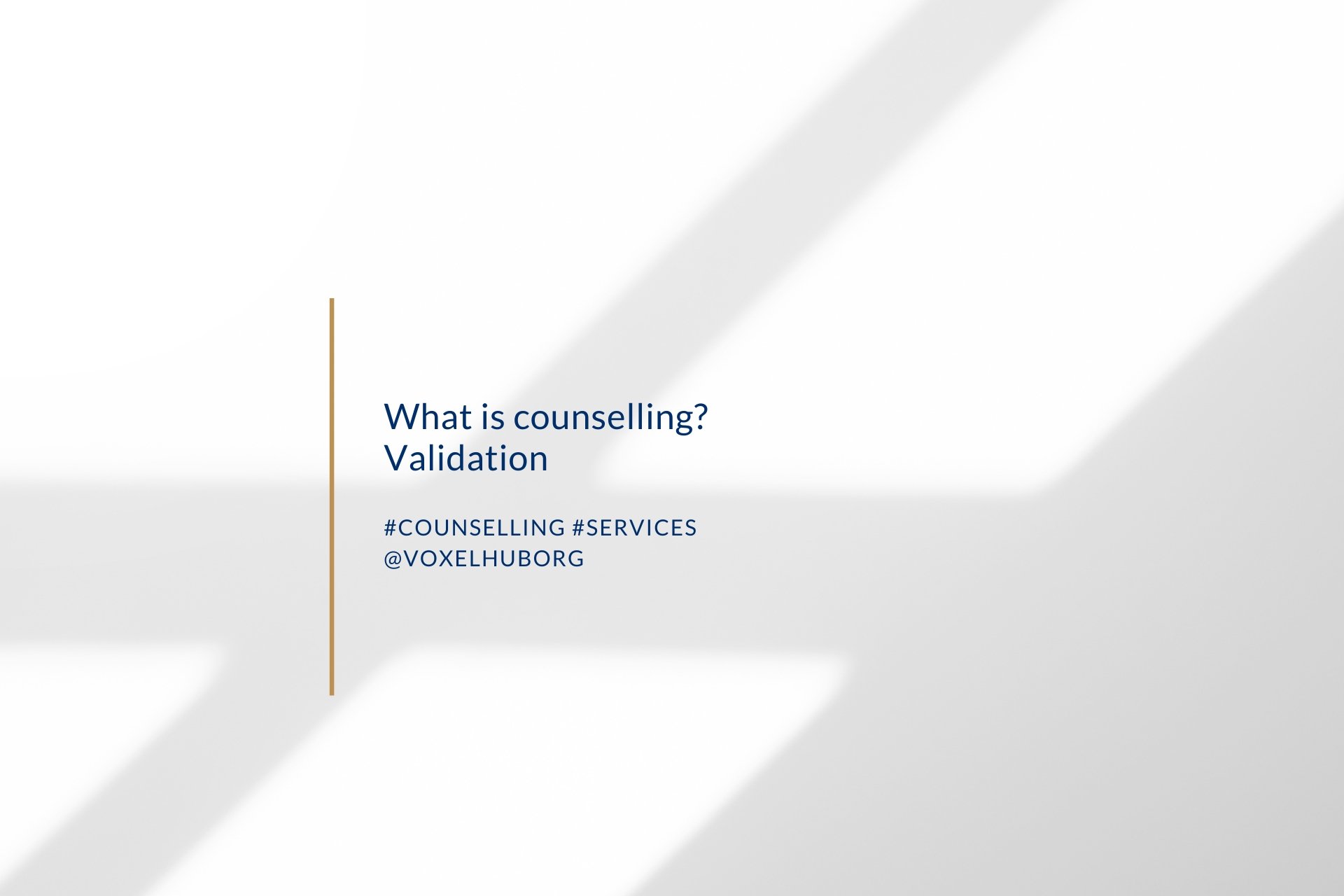 What is counselling? Validation
Validation is the key to counselling work. We need to feel validated in a relationship with another human. This, of course, is not always the case in all our relationships, so your counsellor will aim to provide this experience for you. 

Your counsellor may ask you questions to understand your experiences and challenges better. They will summarise and reflect on your words and concepts, helping you make sense of them. 

They may challenge your thinking and offer alternative perspectives or additional psychological education. In some approaches, the counsellor may also offer practices, exercises and homework too. 

Your counsellor may also model some communication patterns, behaviours or ways of approaching things in life. The way the counsellor relates to you may serve as a good example of a healthy relationship. 

I use a wide range of counselling skills, tools and psychological insights to support my clients. I do my best to offer choices, explain what is happening in the room and follow the client's preferences too. 

What would you like to learn from your counselling sessions? What would be helpful? What would support your healing and wellbeing?