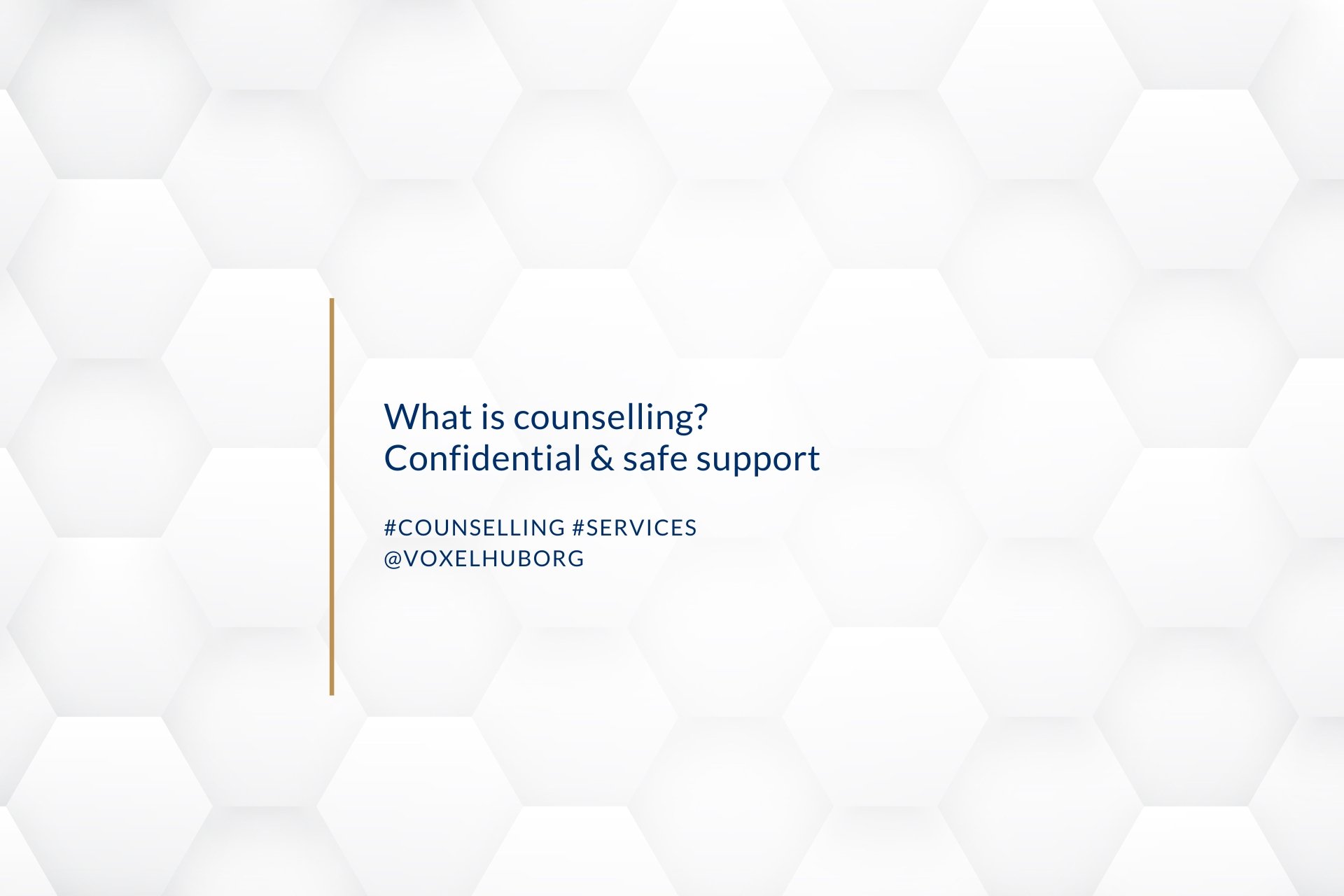 What is counselling? Confidential and safe support
Counselling is confidential and safe. Confidentiality means that whatever you share with your counsellor stays in the room. This may help you open up and explore your challenges without judgement or fear that the content of your session will be shared elsewhere. 

There are a few things to consider around confidentiality. Your counsellor should be in supervision, where they will share anonymised content of the session. This is done very carefully to make sure your identity is never disclosed. And it is important: the supervisor's role is to keep you safe, ensure the counsellor works according to the ethics of the profession and their training, and also to offer additional ideas and support your collaboration. 

Confidentiality has its limits, and you should be made aware of those before your counselling sessions. Your counselling may need to breach confidentiality if you or someone in your environment is not safe or if a crime or act of terror was reported. Your counsellor should explain what "vulnerable people" mean in the context of confidentiality, and if confidentiality needs to be breached, they should do their best to keep you informed too. 

Safety in counselling generally refers to suicidal plans, severe self-harm and actions that may cause danger to others and to the public. We all have a duty of care, but your counsellor will guard your safety with special attention and explain it to you clearly. 

Needless to say, your counsellor should never cause you harm or abuse their power as an "expert" in the room. You should feel respected and safe in the relationship with your counsellor. 

I follow those rules of safety and confidentiality. I have ASIST (suicide prevention training) and a lot of experience working with safety, self-harm, suicidal ideation and other risks. 

What would you need from your prospective counsellor to understand the limits of confidentiality and safety support during your sessions?