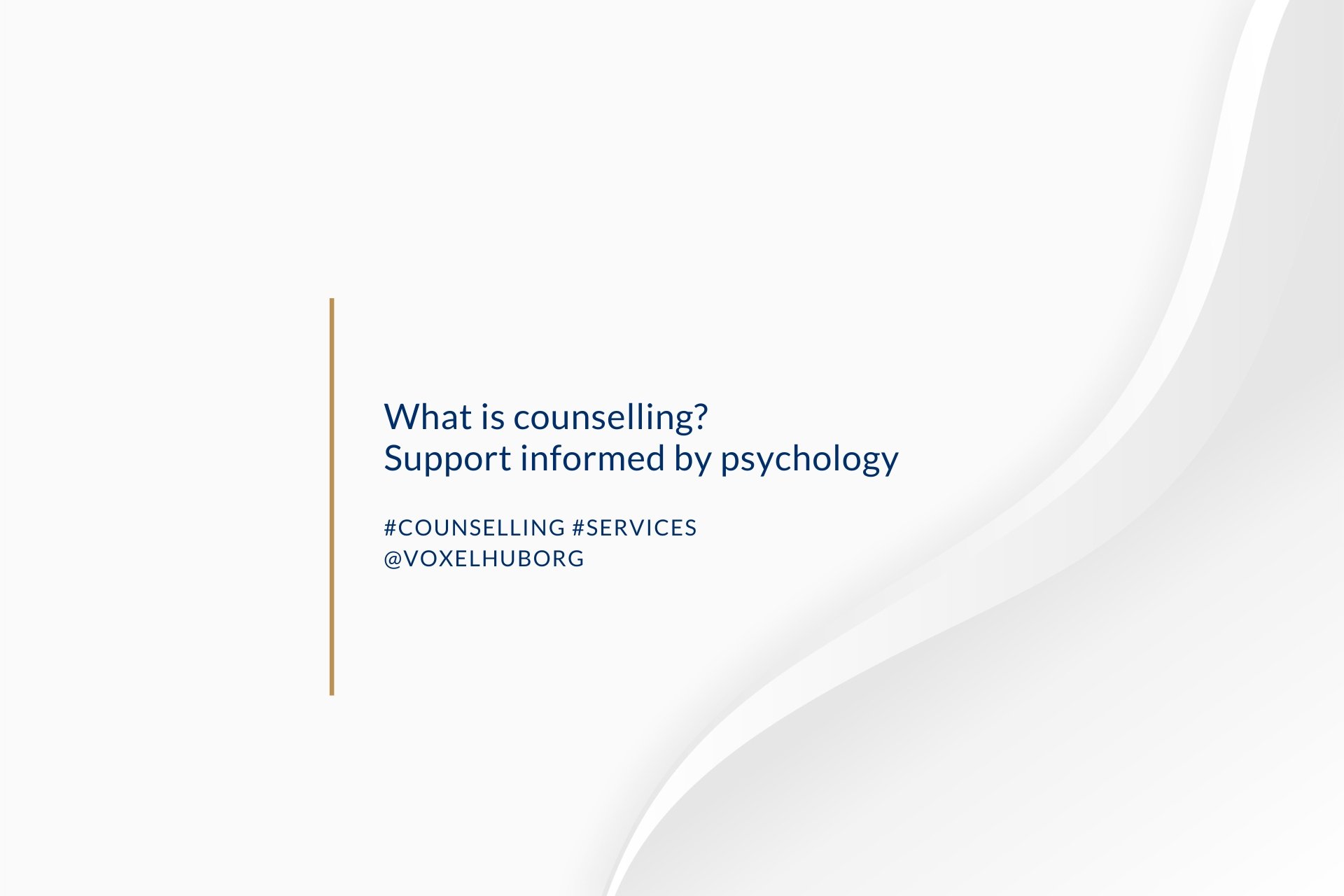 What is counselling? Support informed by psychology
A trained counsellor will offer a specific approach to counselling. There is a wide range of counselling modalities and ways of working: talking, walking, movement (dance, drama), non-verbal (art, object therapies) and many more.

Just amongst the talking approaches, you may come across psychodynamic, humanistic, CBT, systemic, and narrative therapy, for instance. However, you don't need to know them all – a good, skilful counsellor will explain how they work clearly and transparently. Before you sign a counselling contract, you should have complete clarity on what support you will receive from your counsellor. 

I am a qualified integrated counsellor working with the following four core modalities: person-centred, psychodynamic, systemic and positive psychology, while also bringing in elements of other modalities to help the clients. I am an experienced liberation practitioner offering online and Virtual Reality (VR) counselling. 

Liberation work means that I bring in a wide range of psychological approaches centred around your safety, choices and empowerment. Your agency is my priority.

I offer traditional mental health support and specialise in digital wellbeing (negative tech bias, digital fatigue, online abuse, geek discrimination, addictive behaviours). I am a certified VR counsellor.

What would you like to know about the way your counsellor works before you commit to the counselling process?