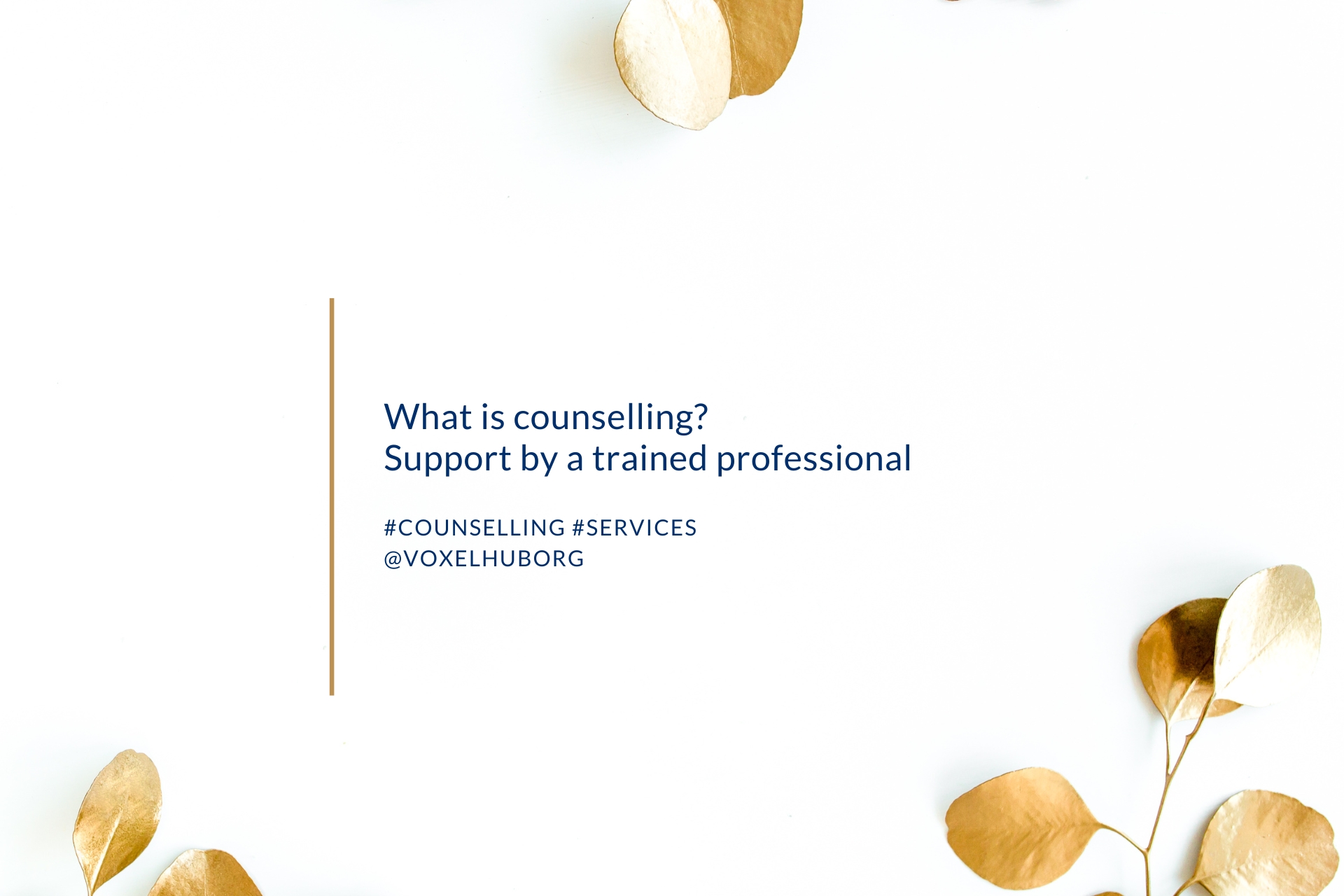 What is counselling? Support by a trained professional
A trained professional provides counselling, so when you book a counselling session, you should check the counsellor's professional qualifications, the amount and type of training they have received, and their professional accreditations. On average, a counsellor should have completed a year of a counselling certificate course, two years of a diploma at least, with additional MA courses and relevant CPD courses added to their portfolio. A counsellor can only offer the types of therapy they are trained for. 

They should be registered with a relevant membership body and work in alignment with its ethical framework. 

A counsellor should be in personal therapy and in supervision to ensure that their personal challenges do not affect the work with you and that your work is safeguarded by a more experienced supervisor too. 

During my core training, I have completed a year of a foundation in counselling, a year of certificate in counselling and two years of a diploma course, as well as two additional years of practice in the charity sector. I have also completed many CPD, placement and practice hours to ensure that I can support my clients safely. 

I am registered with British Association for Counselling and Psychotherapy (BACP) and work in alignment with the BACP Ethical Framework, which you can find at bacp.co.uk.

I have been in personal therapy for many years now, and I have a very experienced supervisor who supports my work and collaboratively helps me keep my clients safe. 

How would you ensure your counsellor has appropriate training and ongoing support to work according to industry standards?