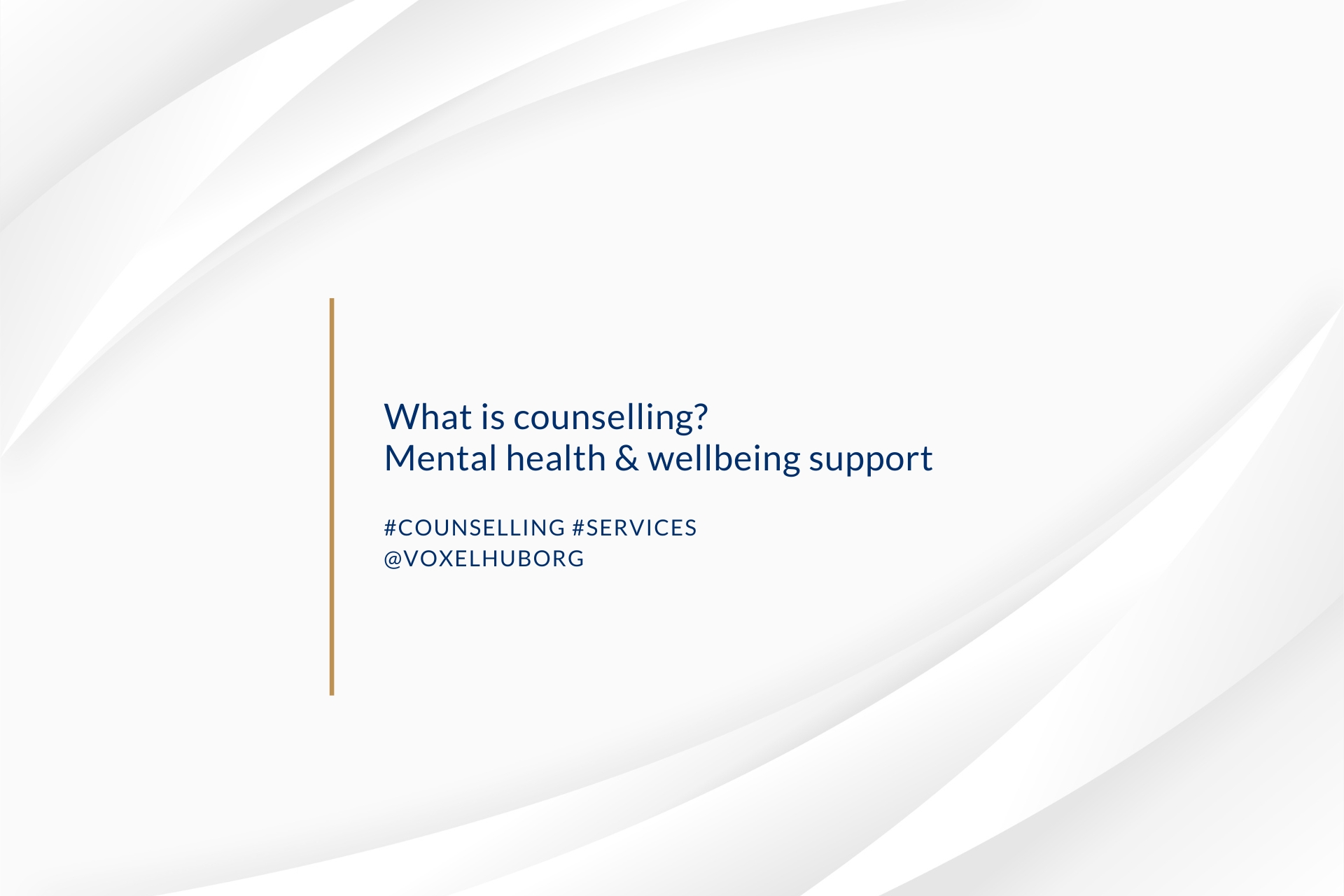 What is counselling? Mental health and wellbeing support
As we open our counselling practice this month, we invite you to explore what counselling is. 

What is counselling? Oxford Dictionaries define counselling as "the provision of professional assistance and guidance in resolving personal or psychological problems". 

Counselling means support around our life, individual, relational and systemic problems, and mental health problems but also improvement of our coping skills, communication, how we relate to others and our wellbeing. 

Our counselling at Voxel Hub is directional (we set a direction based on your challenges and needs), relational (we build a trusted relationship) and feedback informed (we work as per your feedback and our competence). 

I am a qualified integrated counsellor and coach experienced in supporting people with the following challenges:
– relationship difficulties,
– self-esteem,
– low mood,
– anxiety,
– depression,
– bereavement,
– eco-anxiety,
– workplace and activist burnout,
– digital wellbeing challenges,
– technophobia,
– online abuse,
– sexual abuse,
– addictions,
– stigma, social exclusion and social isolation,
– identity-based violence and other forms of oppression or discrimination.

How would you define counselling? Let us know!