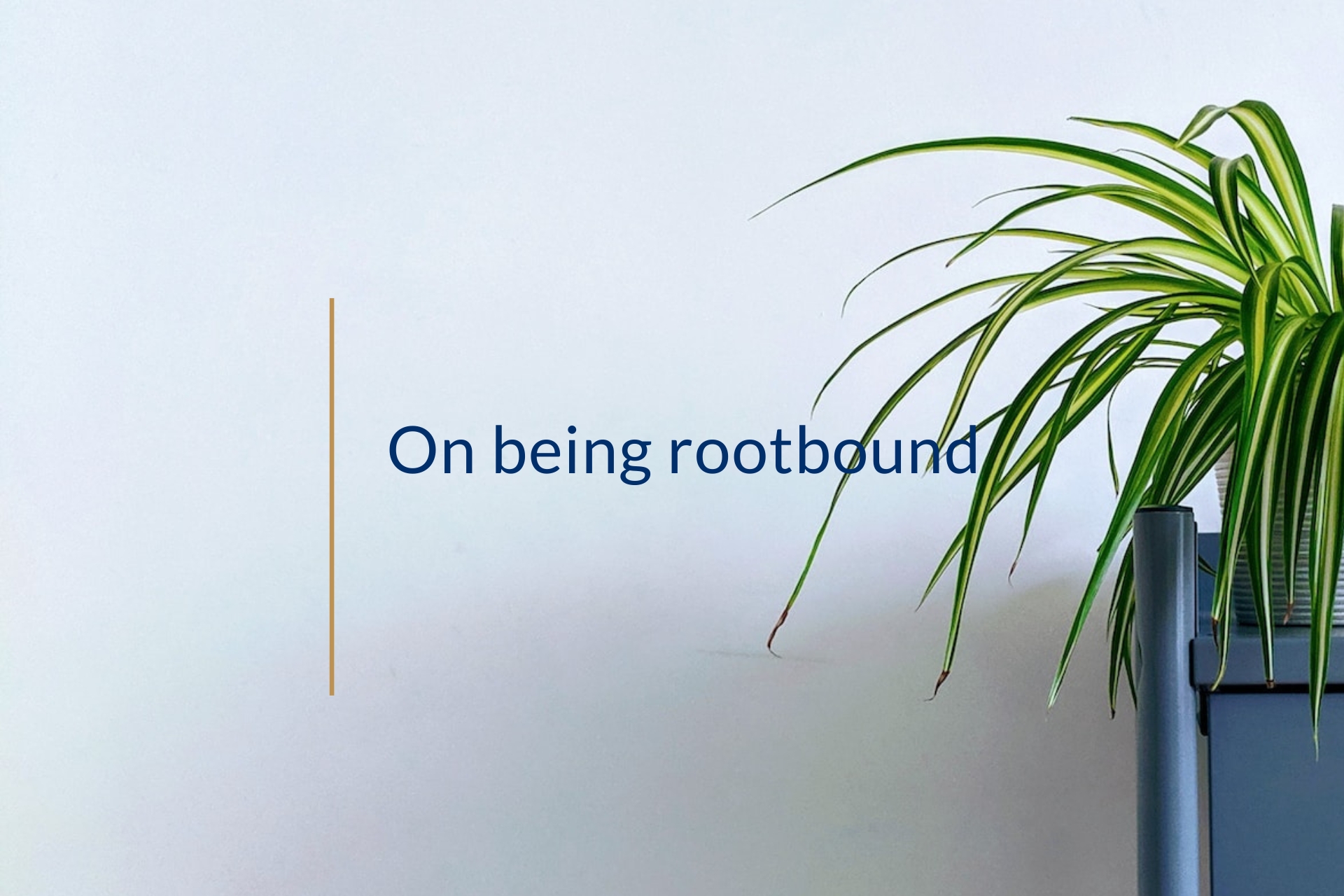 On being rootbound
Posted by

Date

May 1, 2023

Comments

0 comment
On making necessary changes
I recently left a job that was making me miserable. I had put it off for a while with the thought that I should stick it out for at least a year for the sake of my CV. What I eventually realised was that no amount of experience should ever precede my own well-being and flourishing.
Much like this rootbound spider plant I recently repotted, it was time for a change. Just like plants, we require the right conditions to thrive. We require care, attention and nourishment – all of which I was not receiving at work.
The spider plant was in a pot with no drainage holes, which also meant that the first indication of being rootbound was that it was slowly dying. For a while, I had pondered what might be the issue – I had recently moved house, so I thought it was just acclimating at first. However, when it still hadn't settled, I realised it was something more than that.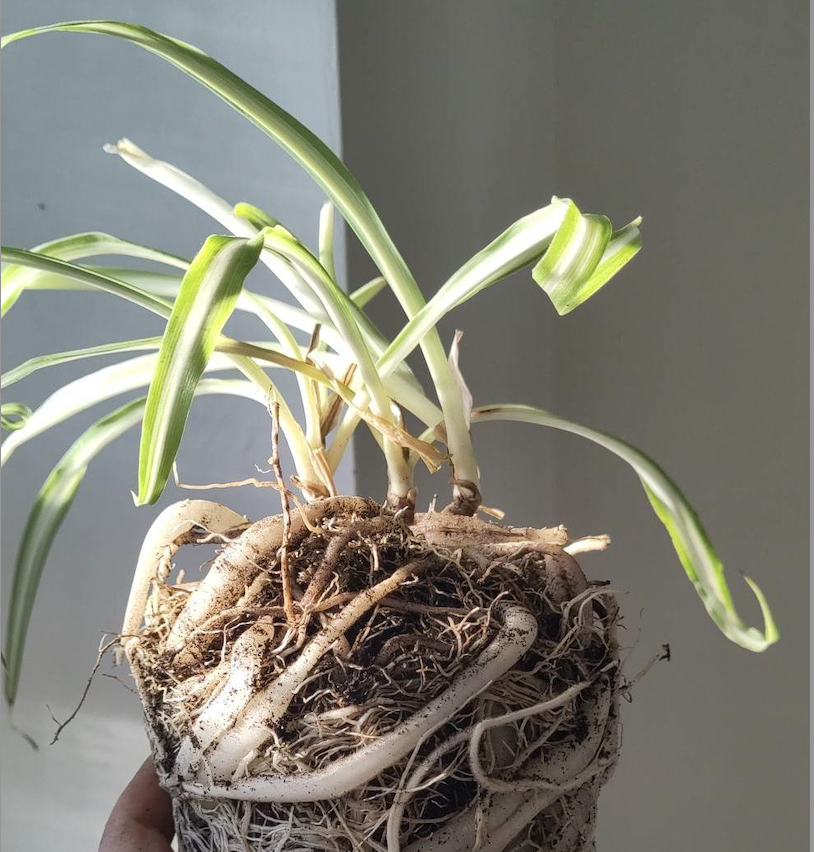 I feel that I was like this spider plant in a lot of ways. Although it was glaringly obvious that I was not enjoying my job, I had not realised all the ways it was affecting my life and overall well-being until I actually left. I had been spending my weekends dreading Monday and my evenings dreading the next day. A lot of what I talked about was how much I hated my job and how miserable I was. For fun, I would scroll Indeed and fantasise about having a better job that treated me kindly and paid me better. Eventually, I realised that just like the spider plant, I was rootbound. Not to be dramatic, but it felt like I was slowly dying – if not physically, then mentally; my spirit was being broken. It took me repotting myself (getting a new job) to finally see a difference and start to feel myself again. I am now in a job where despite still being in the process of learning my role, I feel appreciated and valued in a way that was not possible in my previous role. I am able to feel more joy in my personal life as well as my work life and feel not so exhausted and anxious in my day to day.
I feel that, although change is really hard and can be daunting, a lot of the time it is for the best as it makes room for new growth. I have had a lot of big life changes in the past few years that made me feel as if I was at my breaking point. However, each time I have come out of it stronger, wiser, more confident in my abilities and ready to take on the next challenge that life throws my way.
I have noted some gentle reminders below that feel important to me:
Your needs are not too much or too difficult. They are simply what you need. This is not a negative aspect of yourself, nor is it something to be judged. It is a neutral part of being alive – all living organisms have particular needs in order to survive or even thrive. It is normal.
The right people and organisation will value you and do what they can to provide the right conditions to help you thrive.
It can be hard to see the light at the end of the tunnel when big life changes such as changing jobs or moving house occur (especially when there are a lot of big changes seemingly all at once), but you will make it through and be stronger for it. Just make sure to ask for help when you need it.
Some pertinent questions to ask yourself are below:
How might you be rootbound in your life?
Are there ways you could repot yourself?
How can you contribute to your individual flourishing on a daily basis?
How can you contribute to the flourishing of others on a daily basis?
If you find this article useful, please share it with others who may benefit from it.
Photo by Lucian Alexe on Unsplash