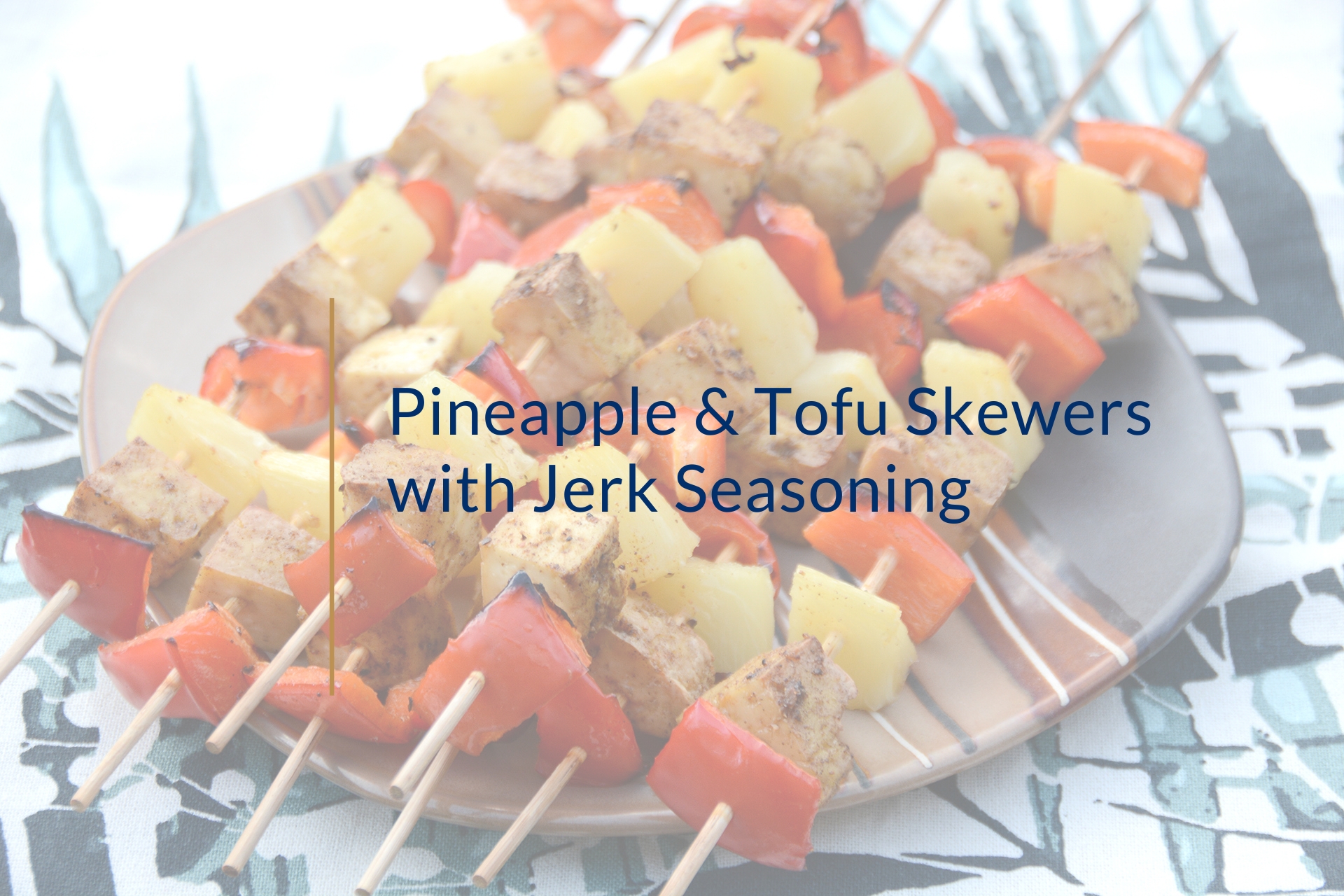 Pineapple & Tofu Skewers with Jerk Seasoning
Nowadays, jerk seasoning in powder form is widely available in most supermarkets, and if you haven't tried it yet, you absolutely must. It is a flavoursome mix of spices, including cinnamon, clove as well as hot peppers, among other ingredients.
The most famous dish made with this seasoning is Jamaican jerk chicken which requires quite a lot of preparation and is best cooked outdoors in a barrel type of grill. The good thing is that if you like spicy food, you can marinade in jerk seasoning almost anything, and it will taste great. It is great with chicken breast or fish but also vegan and vegetarian options such as tofu or meat alternatives. It will taste delicious, I promise.
Perfect, versatile, super easy to make, healthy comfort food for Friday night, well deserved after the whole week of work!
Ingredients
400g firm tofu, smoked is our favourite, but plain tofu will work here fine as well (coarsely cubed)
400g tin of pineapple chunks in juice (drained)
Large red bell pepper (coarsely cubed)
1 TBS olive oil + some more for brushing
½ TBS jerk seasoning powder
½ tsp crushed garlic or some garlic powder
What you need
12 bamboo skewers (soaked in the water)
Deep baking tray or baking dish
Silicone brush
Preparation
In a mixing bowl, mix jerk seasoning with oil and garlic, add cubed tofu and gently stir, covering all the tofu with the marinade.
Leave aside for up to 2 hours if you can; if you are in a hurry, let it marinate for at least 15 minutes.
Preheat oven to 200°C (392°F).
Stick pineapple, pepper and tofu onto the skewers and hang them across the baking tray.
Brush pineapple and peppers with some olive oil.
Bake for about 15-20 minutes or until tofu is browned; serve immediately with rice and some green salad on a side.
Makes 12 skewers and serves 4 people.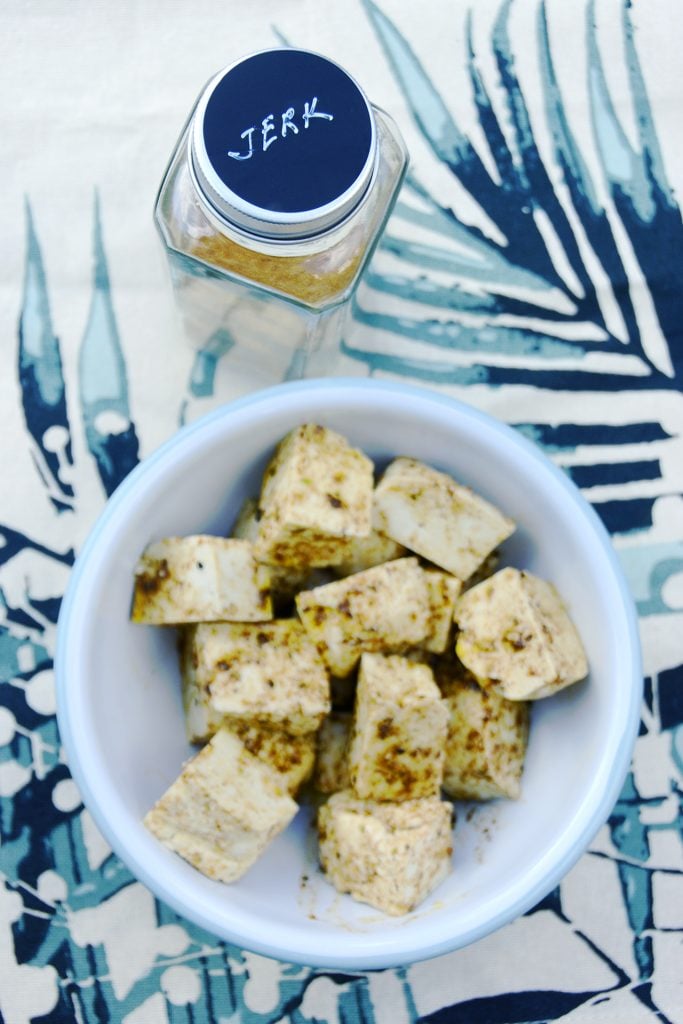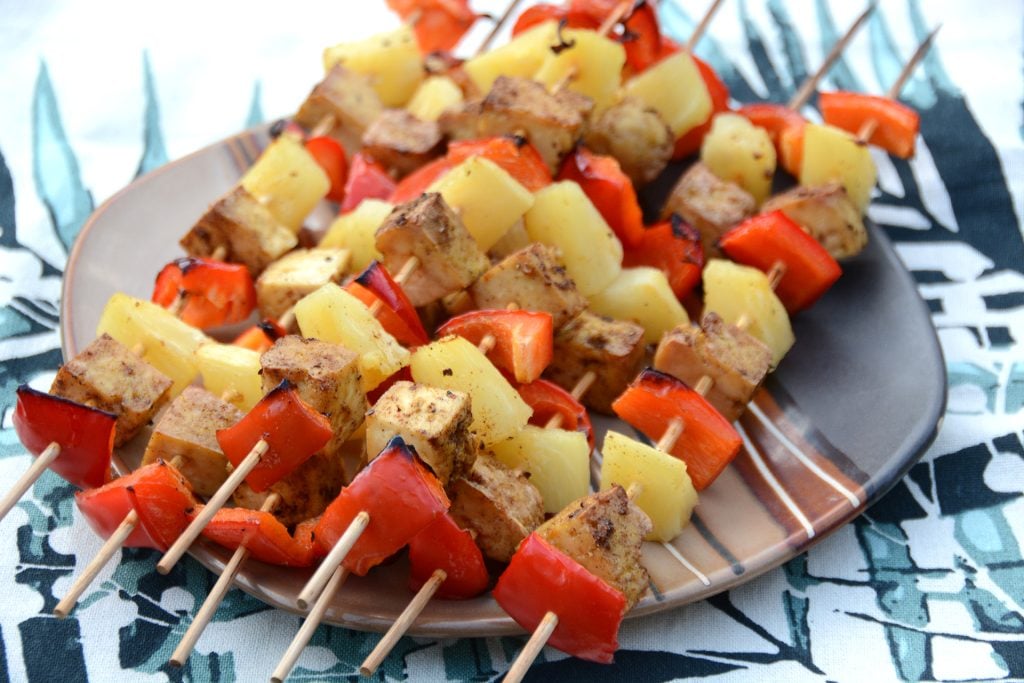 If you find this article useful, please share it with others who may benefit from it.
Photos by the Author