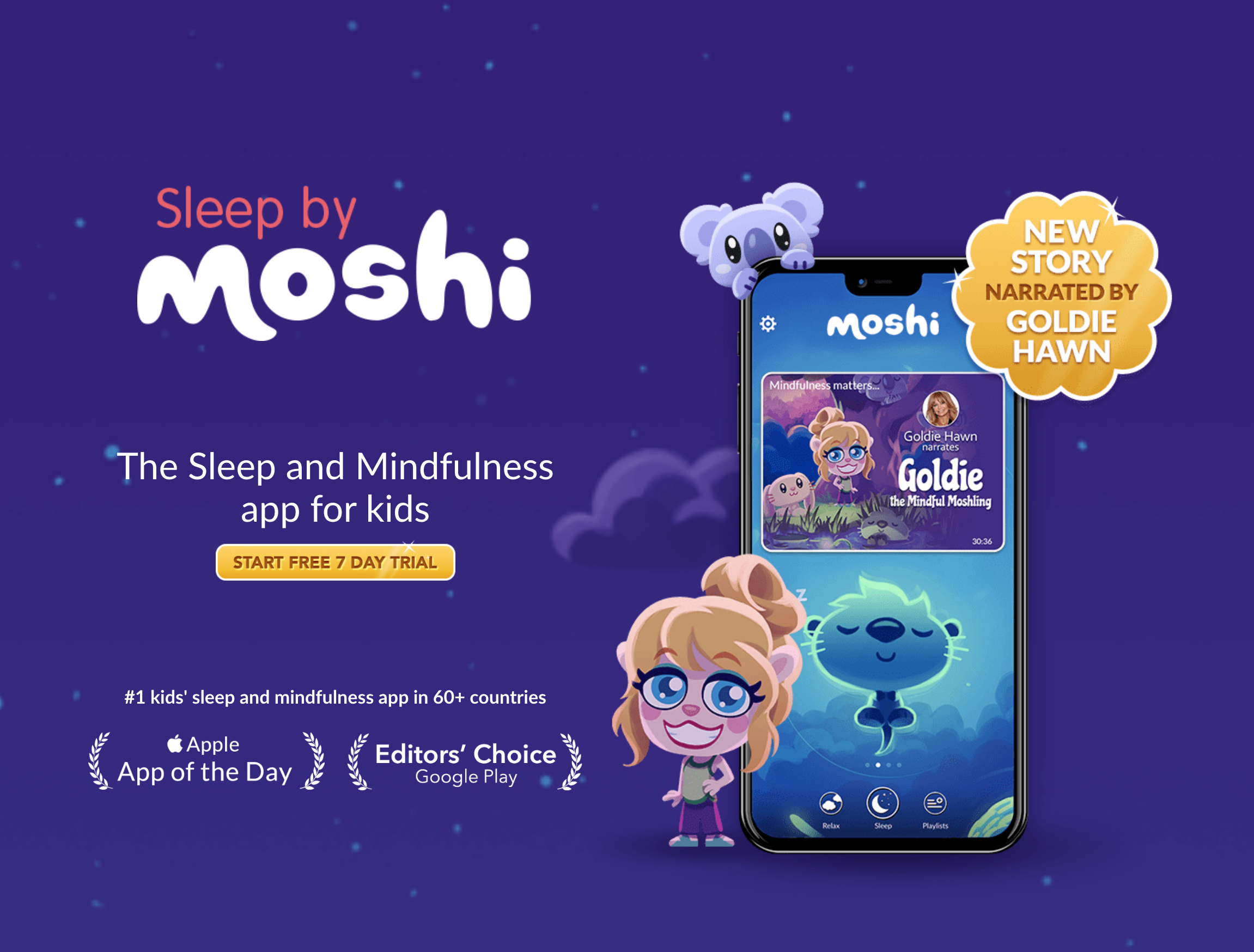 For those of you who remember the Moshi Monsters game, this universe of characters is going to be familiar. The people who founded this very popular game back in 2008 (phased out in December 2019), are now back with a new idea – a mindfulness app called Moshi Sleep. The app is promoted as a way to help children fall asleep without having to look at the screen. We know today that screentime is not necessarily a relevant measurement of digital wellbeing, however, it is really nice to see the universe of Moshi characters back.
Regardless of how we related to screens, the importance of storytelling remains very significant to child development, so why not try this new tool? We would love to hear from parents, especially in the current challenging times, as to how this app could possibly improve the bedtime of their children. Rich Keen, the Chief Growth Officer at Moshi: Sleep and Mindfulness, mentioned during his talk at the recent Digital Wellbeing Festival that many parents find the app really helpful. It allows their children to fall asleep in a much calmer mood and improves parent's wellbeing too. I personally really enjoy reading their blog.
Here are three examples of Moshi Sleep Stories:
Do let us know what you think of this mindfulness app.