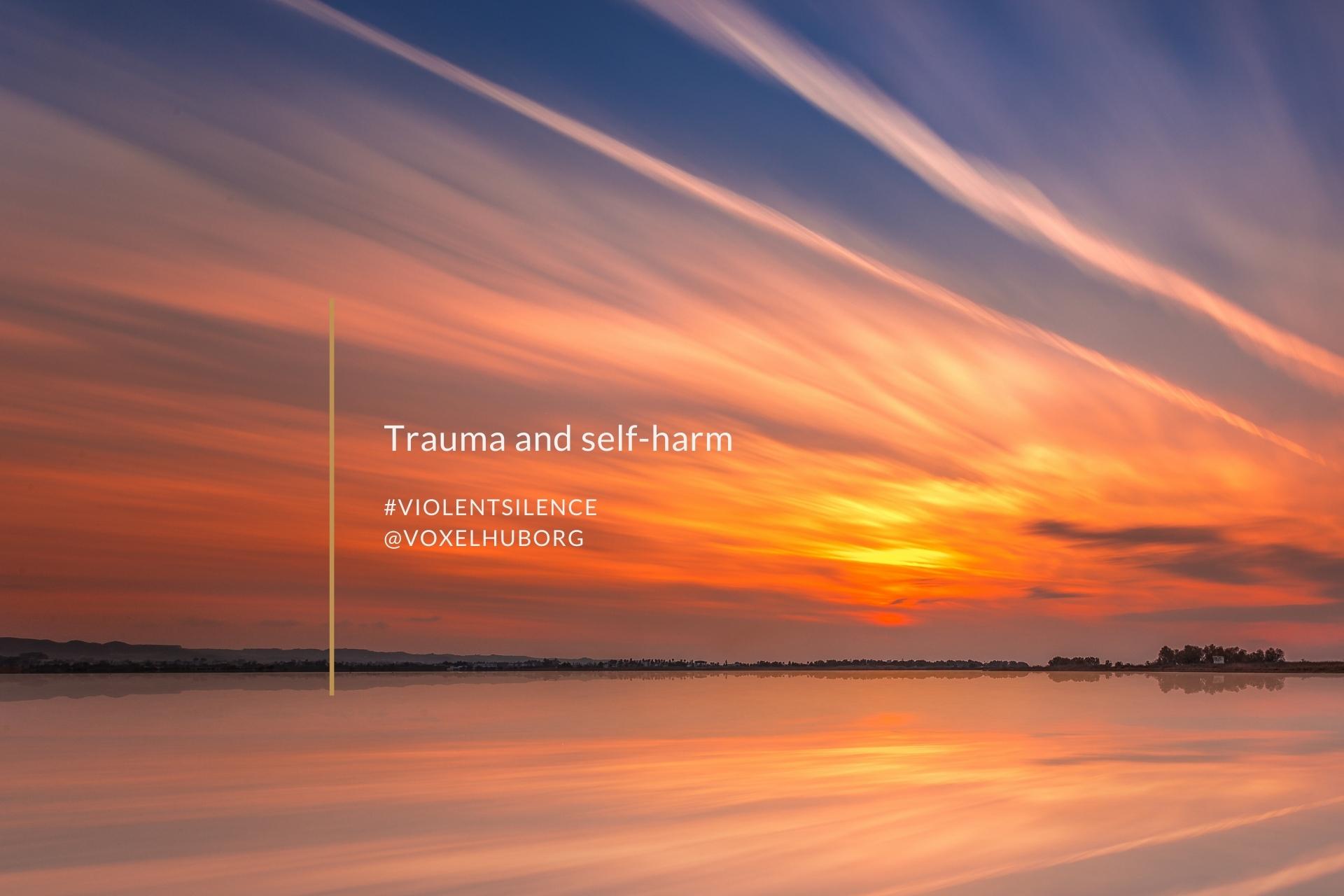 Violent Silence – Trauma and Self-harm
We used to think that trauma was the actual act of violence or neglect, when in fact, it is the unspoken, unshared and unprocessed impact of those actions and events.
When violent or neglectful events happen to us, and we cannot share them, we lock ourselves in a painful silence that works through our body and intensifies the initial impact.

What we can also experience goes further: we can start reinforcing this pattern by exposing ourselves to harm.
So go softly, be kind to yourself, practice acceptance and soothing and most of all: share and talk to someone about the neglect and violence you have experienced.

Connecting with the truth can feel hard at first, but it pays off. Healing is possible.