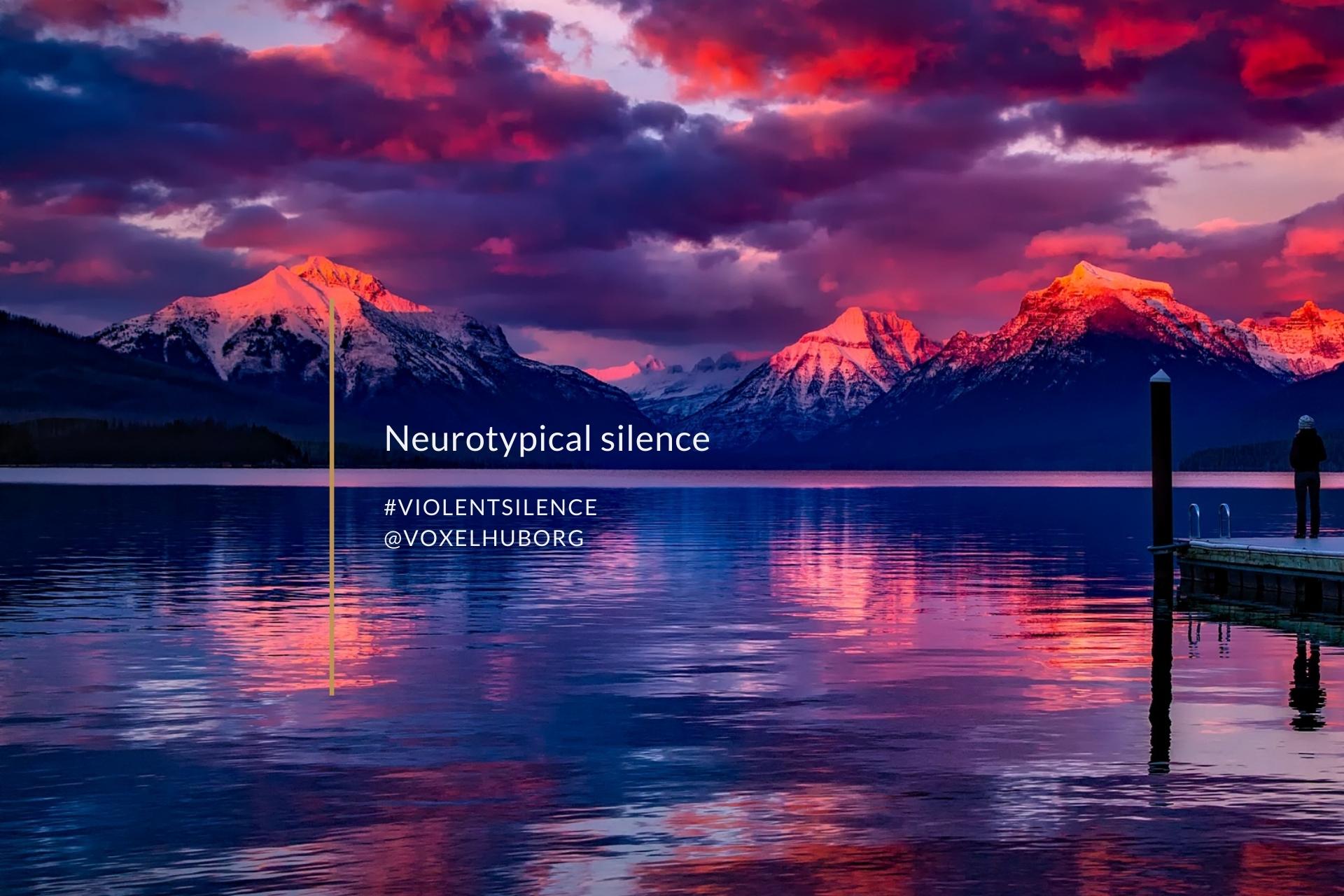 Violent Silence – Neurotypical Silence
Many neurodiverse individuals may struggle with a slow pace and long silences because they may prefer to think fast or with complexity natural to them. They speak fast and expect the practitioner to keep up. It's unkind not to do so.

Instead, we need to do the work and adjust to their expectations – please remember: there is no right or wrong way of thinking or being. This can be particularly tricky when we forget about our national and regional cultures: in the UK, for instance, it is quite common to speak slowly, while in Poland, we tend to talk quite fast.

Notice the context and privilege the client.