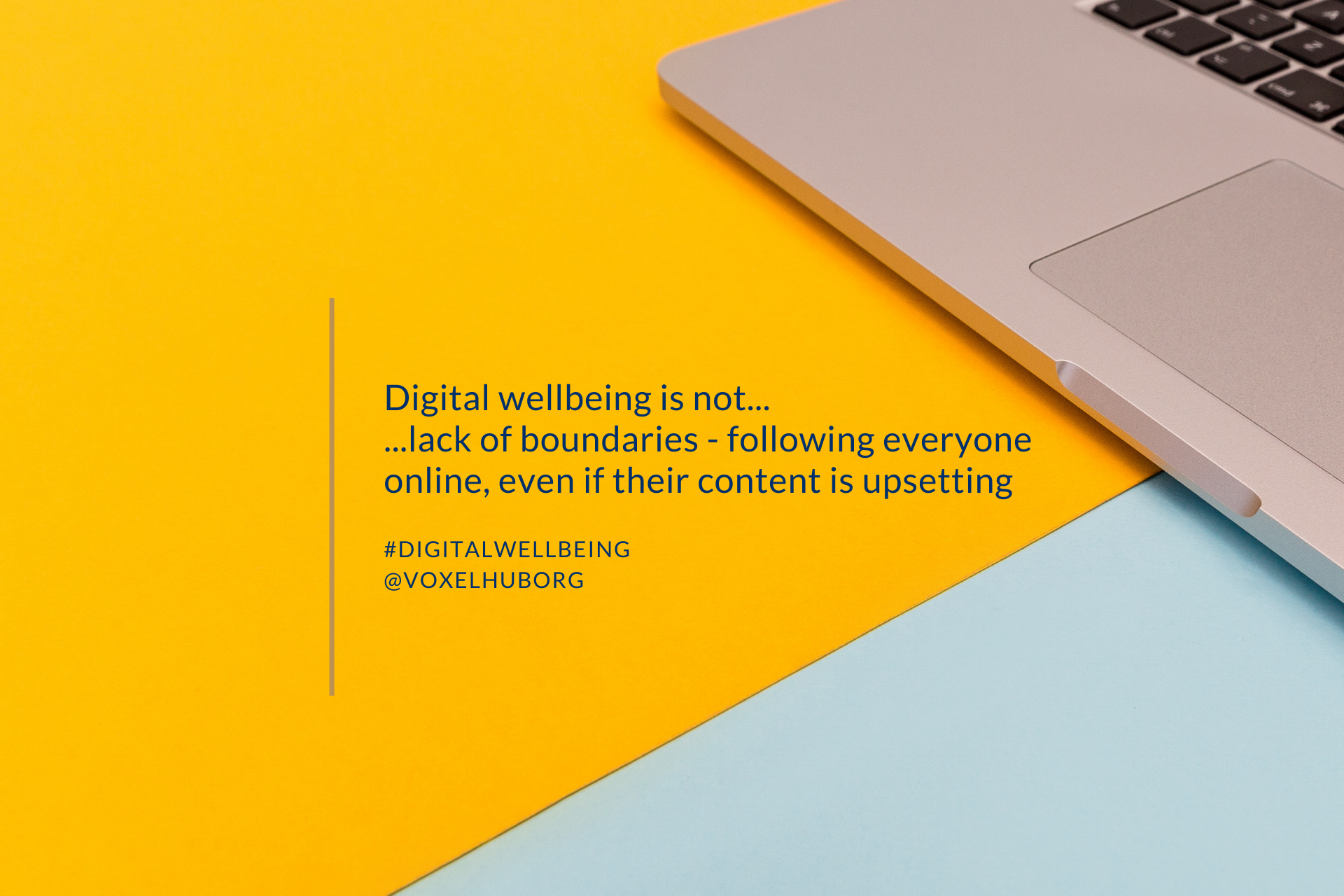 Digital wellbeing is not (2)
Today I would like to point out another paradox in our conversations about digital wellbeing. Most mainstream articles blame social media platforms for the mental health state of our nation.
Now, aside from a simplified, unsupported argument about mental health in general, we need to start thinking about how the social web actually works.

Yes, Facebook, Twitter, Instagram do track your behaviour and serve you relevant content. Yes, mainstream media outlets are using social media to disseminate their information targeting echo chambers.
But echo chambers are not a digital discovery – we all socialise in tribes, we navigate towards people who share our views, we like people who are similar to us. That is how humans are wired, not the web.

So today I would like to remind you about human boundaries. If you feel unwell due to the content or people you experience online, it's time to rethink your sources and your tribes.
Good studies show that our tendencies to navigate towards upsetting content increases when we are unwell, so it is incredibly important to curate (aka choose wisely) the sources online.

Yes, this might mean connect with toxic families on Twitter while sharing sensitive news in a more private Facebook space (or vice versa – whatever works for you and keeps you safe).
Stay wise and take charge of your digital wellbeing.