Counselling Services
Counselling Services
My approach
Thank you for considering using my counselling services. I recommend counselling services to individuals who wish to explore their deeper feelings and behaviours related to general life challenges, bereavement or digital wellbeing.
Starting counselling or coaching can feel overwhelming at first. As a liberation practitioner, I prioritise ensuring that you feel safe, comfortable and respected. I work with people from various backgrounds (cultures, classes, genders, neurodiversity, etc.) who need support with specific challenges or general wellbeing and growth. Liberation work goes beyond anti-oppression. It explores collective support, resistance and resilience work to heal and thrive.
My clients access counselling and coaching for the first time or may have been supported this way for many years. Thus, I need to understand your expectations and needs. For specific challenges, I may make recommendations and will respect your choices. I will provide a confidential, safe space for us to collaborate.
I have classical psychology education and experience with complex, high-risk young and adult clients. My core theories are:
person-centred – focussing on your experience of the world with respect, authenticity and empathy,

psychoanalytical – reflecting on your story and deeper processes,

systemic – exploring how people, systems affect you,

positive psychology – learning about positive emotions, resilience, strengths.
Additionally, I bring in ideas from other approaches to support you. For liberation work: the Power Threat Meaning Framework, Polyvagal Theory, eco-therapies, creative approaches etc. For support around digital age challenges: cyber-psychology, my training and experience in more innovative areas, like digital, workplace and activist wellbeing.
Like all ethical practitioners, I have been in ongoing personal therapy for many years and have an experienced supervisor. I continue learning and am particularly interested in the following:
non-verbal, embodied therapies – mindfulness, walking and movement therapies

narrative therapies – the power of stories, bibliotherapy

acceptance and compassion work for anti-oppressive practice
Contact me to book an initial assessment and discuss your needs.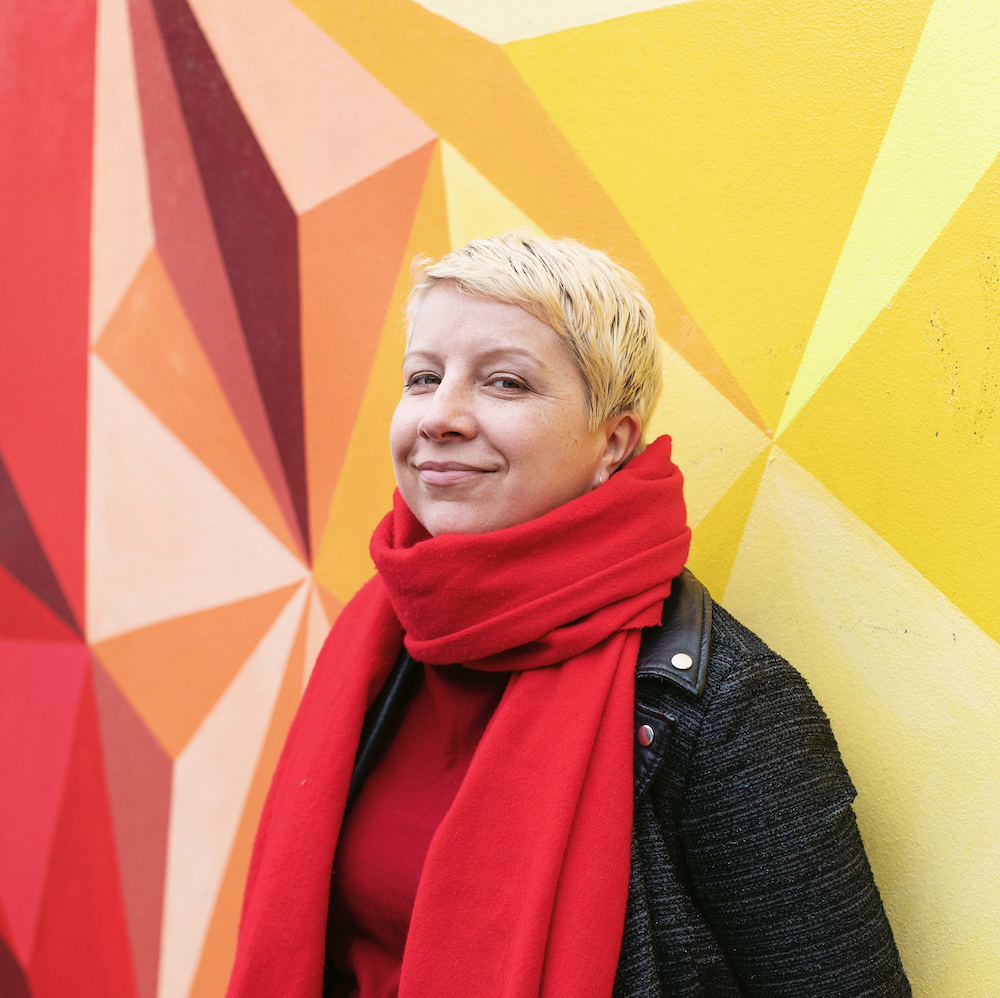 My counselling services
Popular counselling services:
Grief and bereavement counselling

Anxiety, low mods and depression counselling 

Trauma and addiction counselling 
New counselling services:
Counselling for victims of sexual and other forms of abuse 

Counselling for social isolation, ex-boarders and other displacements 

Liberation counselling to heal from or deal with ongoing identity-based violence (gender, race, class, neurodiversity, etc.) 
My digital wellbeing counselling services
Popular counselling services:
Digital overload and digital fatigue counselling  

Online abuse and geek discrimination counselling 

Technophobia counselling (working with the fear of technology and negative tech bias) 
New counselling services:
Grief in the digital age

Digital parenting counselling (supporting parenting in the digital age) 

Help with excessive gaming and other addictive online behaviours 
Our counselling pricing 
Costs:
FREE 30-minute initial consultation

FREE sessions – we run at least two free slots every week, so please get in touch and don't hesitate to ask for the availability of those

£50 for 50 min

£60 for 60 min

£75 for 60 min with VR
Clients receive access to free digital wellbeing self-assessment, free online resources, and affordable training on my website.
Is counselling for me?
Counselling is recommended for people who need to explore their feelings in a safe, trusted environment.
Asking for help when we feel unwell or life feels too hard can be challenging at first. However, I will be here to make this process as easy and comfortable as possible. I am experienced in supporting people healing from sexual abuse, identity-based violence, addiction, social isolation, boarding schools and other displacements, as well as grief, anxiety and depression. I am a certified anti-oppressive practitioner, working multiculturally with all genders and supporting transitions. I work with Nature, eco-anxiety and activist burnout too.
I worked for leading counselling charities: Cruse, Mind, OTR Bristol, SWAN Project, Changes and now Kinergy. I delivered a course on liberation psychologies for Iron Mill College of Counselling in Exeter. I'm a member and follow the ethical guidelines of the BACP, Institute of Leadership and Management and EMMC Global.
My digital wellbeing counselling services are designed to support you with feelings related to digital experiences. I specialise in liberation psychologies for digital wellbeing. I am a certified Virtual Reality counsellor. I combine the experience of teaching, business, charity work, digital activism and youth projects to offer you an affirming view of good mental health in the digital age. I support people struggling with negative tech bias, technophobia, digital fatigue, online abuse, geek discrimination, and addictive behaviours. I work with leaders, professionals, parents and mental health practitioners wishing to embrace digital age opportunities safely.
However, you might use digital wellbeing counselling in better times to learn to thrive in digital spaces. You can use counselling to explore and improve your overall digital resilience skills. This approach might also help with future digital challenges, threats and opportunities.
Check out some of our counselling situations below and get in touch for an initial consultation.
Example Challenges
Example Challenges
Feelings around leadership in times of digital innovation

Working with anxiety due to the lack of digital skills

Working with online bias, echo chambers for isolated individuals and groups

Managing online conflicts effectively and safely 
Exploring grief and other forms of loss

Exploring collective trauma and online grief

Recovering from personal feelings around an online crisis

Self-care and collective care in the digital age

Exploring positive thinking in the digital age
Exploring our humanity in the age of automation

Exploring parenting in the digital age

Working with addictive digital behaviours

Working with FOMO (Fear of Missing Out) and other forms of digital overwhelm