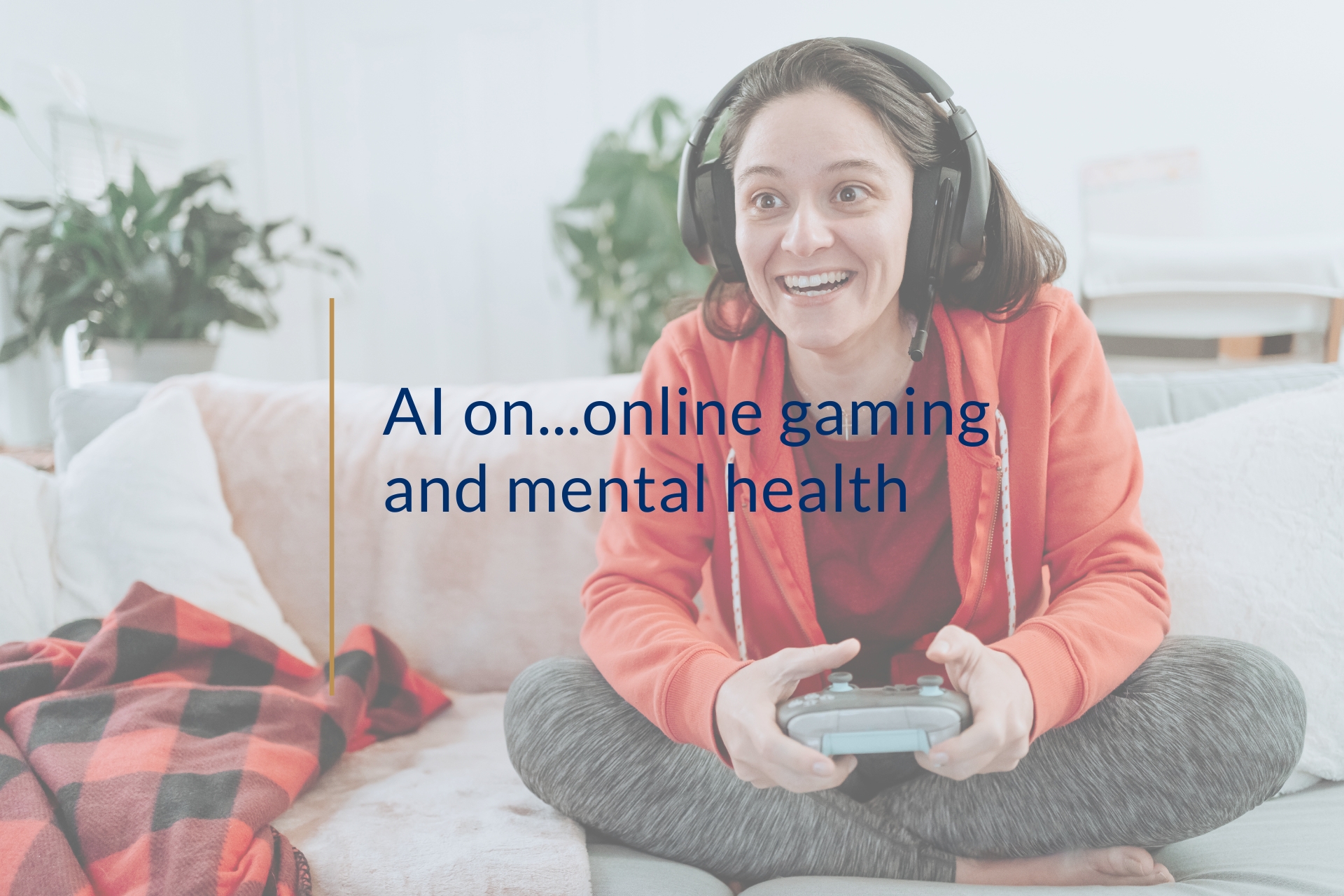 AI on…online gaming and mental health
Posted by

Date

February 23, 2023

Comments

0 comment
Notice: This blog post was generated by Artificial Intelligence
---
AI prompt: Write a blog post about online gaming and mental health 
In recent years, online gaming has become increasingly popular. It's no surprise that people of all ages are drawn to the immersive, entertaining worlds of virtual reality. But while there are many advantages to playing online games, there are also potential risks—especially when it comes to mental health.
One of the most common issues associated with online gaming is addiction. Many players become so absorbed in the game that they forget to take breaks or engage in other activities. As a result, they can become isolated, anxious, and even depressed. This is especially true for people who play multiplayer games, where they're constantly interacting with other players who may not have their best interests in mind.
The good news is that there are ways to reduce the risks associated with online gaming. For starters, it's important to set limits on how much time you spend playing. Taking regular breaks can help you stay focused and engaged in the game without sacrificing your mental health. Additionally, avoiding toxic, competitive environments is key to maintaining a positive attitude.
Another way to stay healthy while gaming is to make sure you're getting enough physical activity. Regular exercise can reduce stress and boost your mood, making it easier to enjoy the game without risking your mental health.
Additionally, it's important to stay connected with friends and family in order to maintain a sense of balance and stability.
Overall, online gaming can be a great way to relax and have fun. But it's important to be aware of the potential risks and take steps to protect your mental health. By setting limits and engaging in other activities, you can make sure you're getting the most out of your gaming experience without sacrificing your wellbeing.
---
Disclosure: This blog post was generated by Artificial Intelligence with our clearly published prompts. We are using neutral, user-friendly topics and encourage you to explore the idea of AI-generated content: what do you think about the content of this article? How does it feel to know that an AI solution generated it? Let us know in the comments below!
(click here to read the entire series of blog posts)
Image via Canva Premium