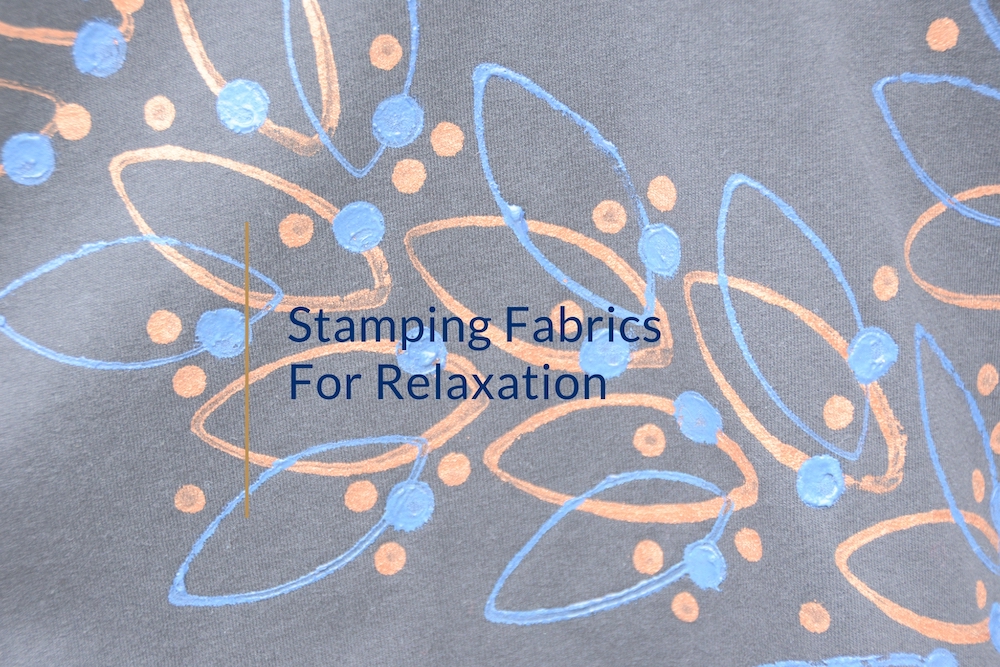 Stamping Fabrics For Relaxation
Posted by

Date

June 19, 2023

Comments

0 comment
Stamping fabrics can be not only a very relaxing activity but also extremely rewarding since you can admire your creation for years to come. Previously I have stamped our sofa covers using rubber stamps and a couple of tote bags and kitchen towels using potato stamps. This time I decided to stamp a t-shirt using everyday objects.

I used here tried and tested fabric paint that I used on my previous project. This type of fabric paint requires ironing to secure the pattern afterwards but once it is properly dried and then ironed, it can be washed at low temperatures many, many times without losing the colour. There are other fabric paints on the market that do not require ironing for things like shoes or other hard-to-iron objects, but I haven't tried those yet.
Materials & Equipment
Cotton t-shirt, tote bag or a kitchen towel
Fabric paint (1 or 2 colours)
Paint palette or a plate
Everyday objects you will use as your stamps
Piece of cardboard
Scrap piece of fabric for testing
Iron
Method
Gather your supplies: items you will be stamping, fabric paint and everyday objects you will use as your stamps. I used here a black 100% cotton t-shirt, pieces of a kitchen towel roll for a leaf-like pattern and the back of a pencil for the dots.
Prepare the fabric: iron it to remove any wrinkles.
Place a piece of cardboard under the fabric to prevent paint from bleeding through to the other side. If it is a t-shirt, place the cardboard inside the t-shirt rather than under it.
Shake the paint and pour some of the paint onto a palette or a plate where you can dip your "stamps".
Before stamping on the fabric, experiment on a scrap piece to ensure you like the pattern and the amount of paint applied. If you are happy with it, stamp the fabric.
Let it dry.
To set the design, follow the instructions on the paint packaging. This usually involves ironing the fabric on the reverse side.
Enjoy using your creation!