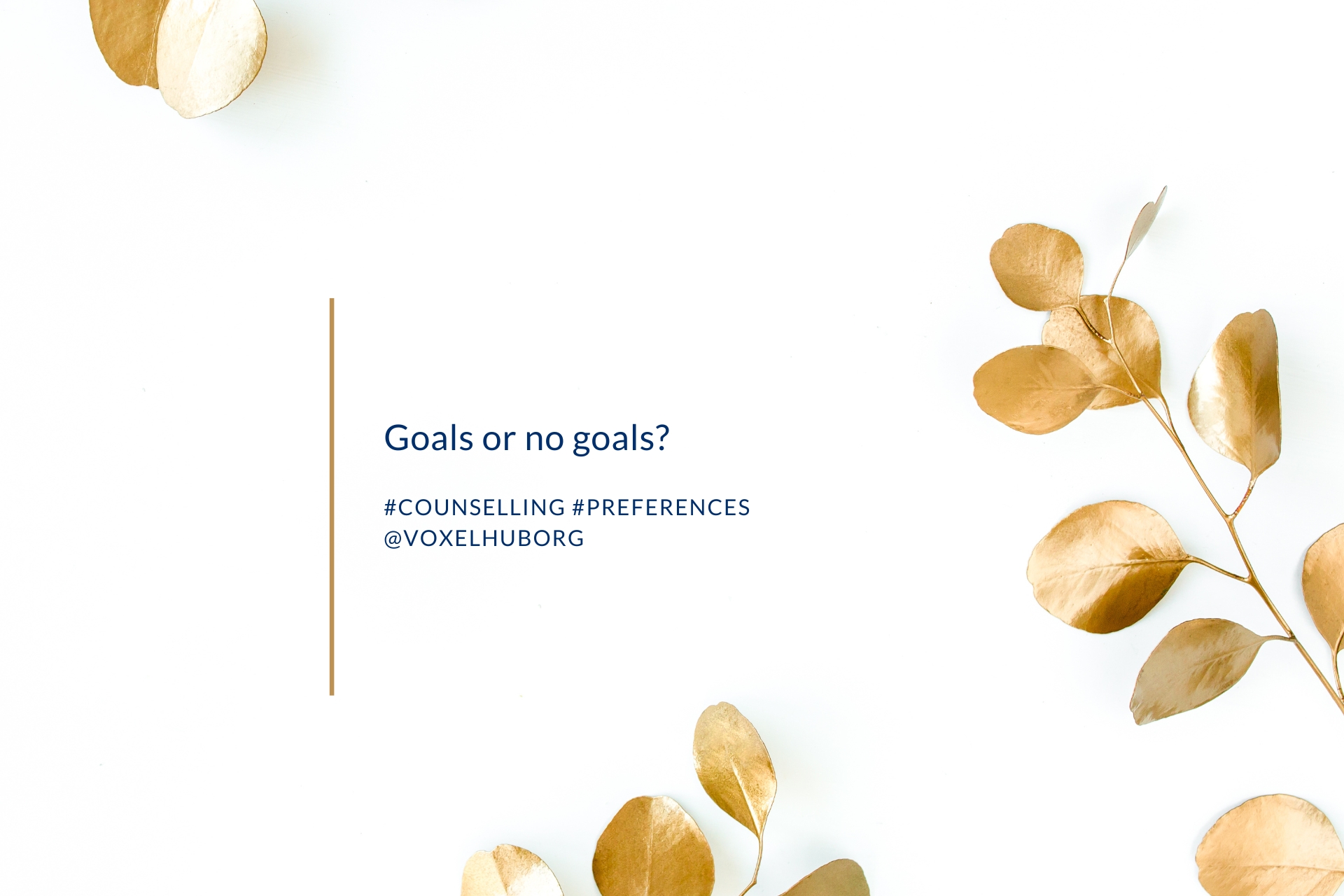 Counselling preferences – goals or no goals?
Welcome to our short guide to counselling preferences. It is important to consider our counselling preferences when accessing therapy, so here are a few things to consider.

First of all, therapy goals. Our clients often ask:
Do I need to have a specific goal in mind when hiring a counsellor?
What if I have no idea what I want to want to talk about?
How do I define my counselling goals?
I am not feeling well and simply need to talk to someone.
The good news is: a good, skilful and safe counsellor will be able to hold your sessions with or without specific goals in mind. It may be helpful to have a direction or a reason as to why you are accessing therapy. However, you do not have to have specific goals in mind.
Many people, including counsellors (who need to be in ongoing therapy), change and adjust their counselling needs. Some use goals; others don't. It's helpful to discuss this with your counsellor to ensure that your preferences are respected.

If you found this helpful and consider counselling, you can book a free initial consultation on our homepage.