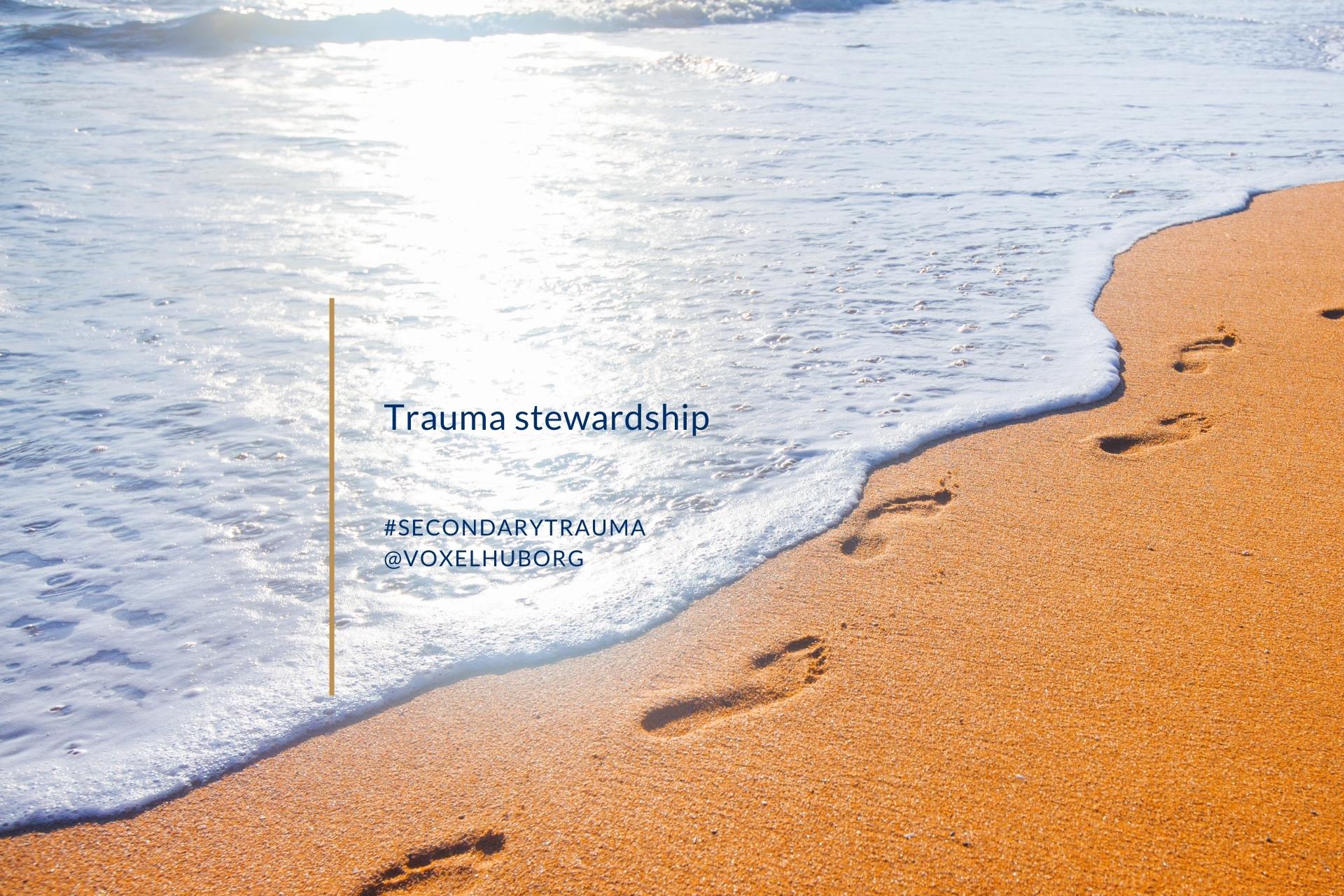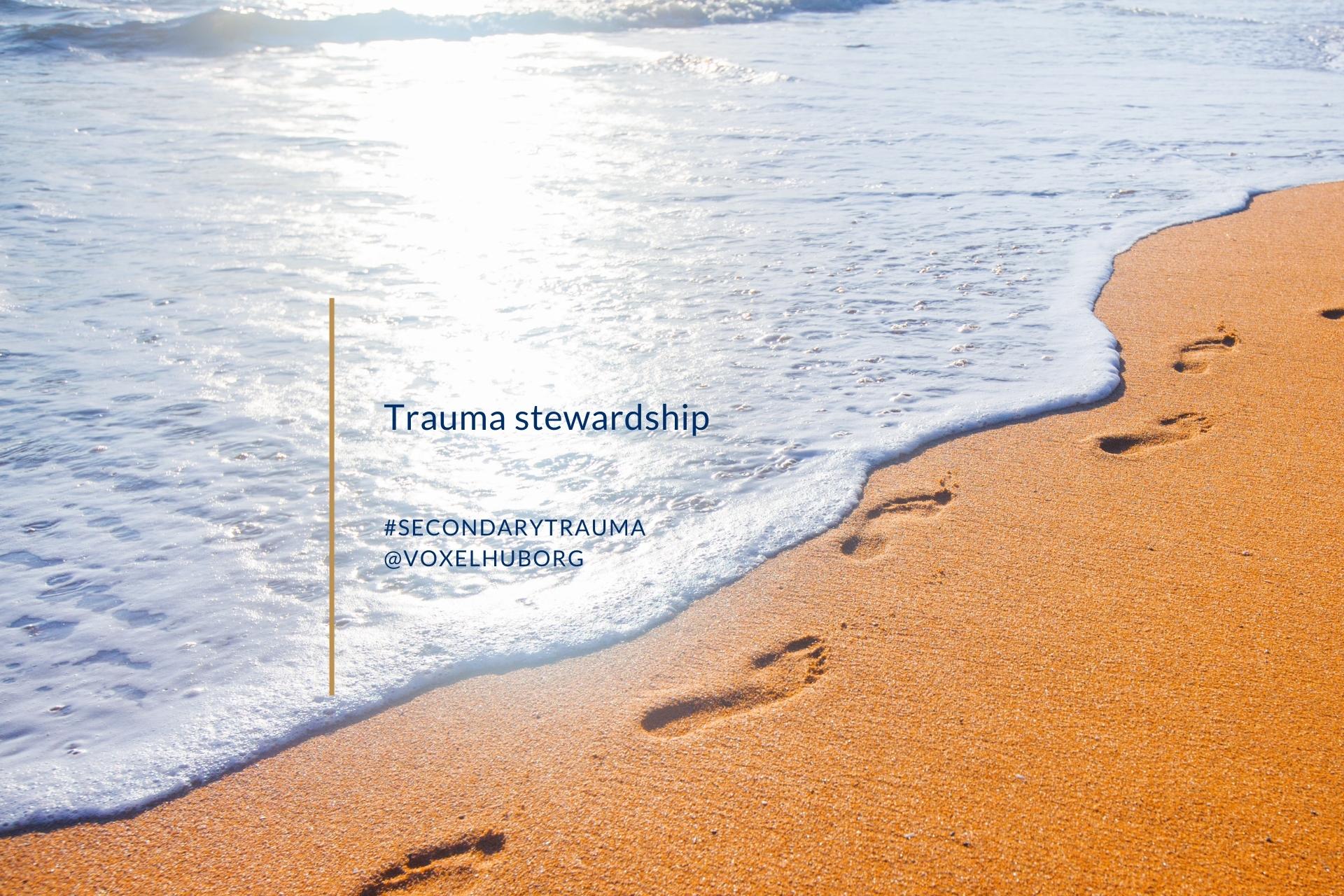 Trauma stewardship is a concept of accepting that client's story can be traumatising, so we need to notice the impact as soon as possible, learn to hold it, notice how it impacts us (what we keep in our mind and body) and finally what we have to and can put down. So it is a form of self-awareness.

However, it is also important to have a sense of perspective – what is our path? Why do we do this work? How do we tend to our own past traumas to leave them outside of the counselling room? How do we know when to stop? If not this, what else could we do instead?

With a little bit of awareness, perspective, active intent to care for ourselves and finally ongoing work to maintain a healthy balance, we might learn to work effectively with vicarious trauma.

Let me know what works for you, I would love to learn more. Thank you for reading us this month.