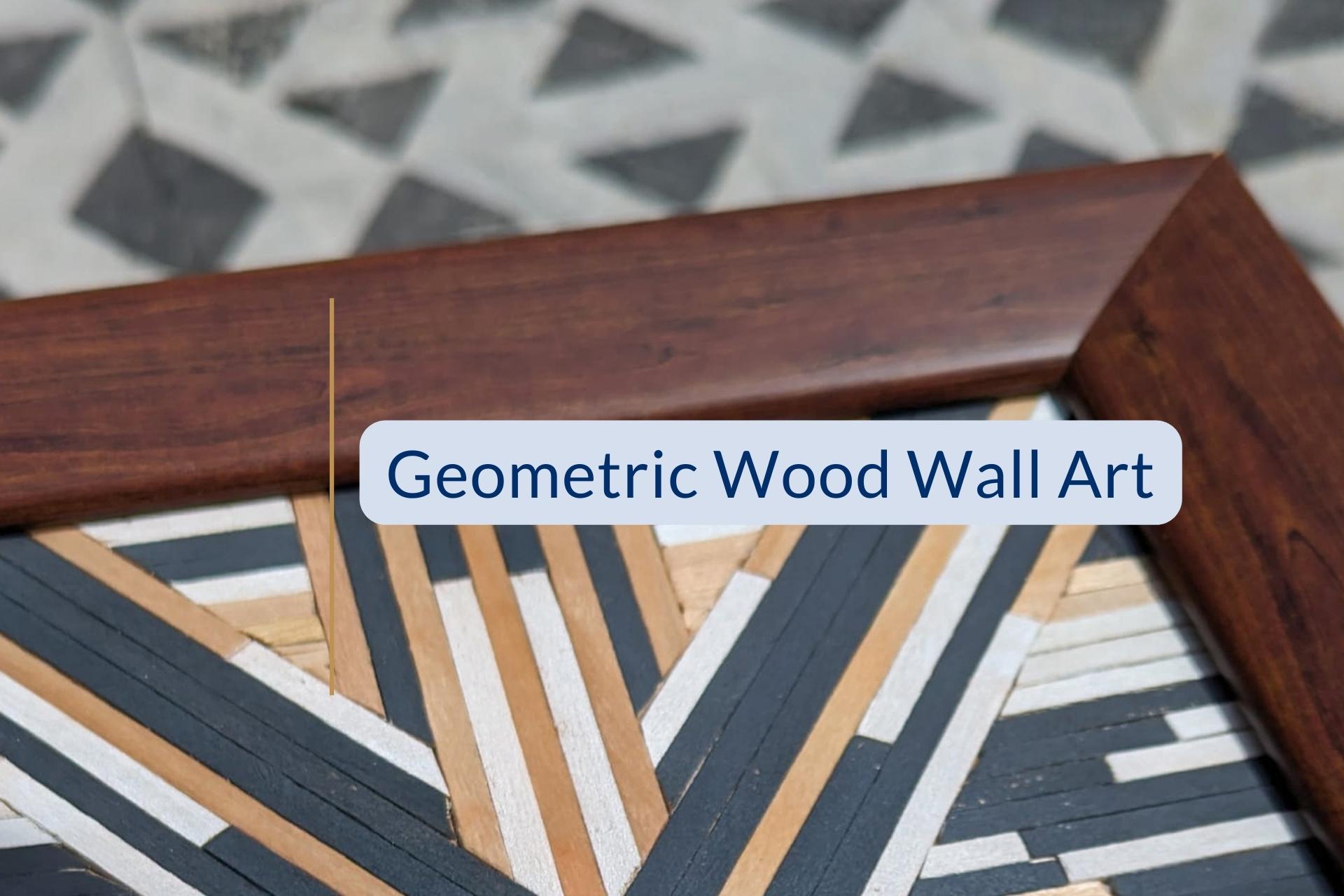 Creating geometric wood wall art can be a fun and creative project. Just like full-size wood home décor made out of reclaimed wood planks, this one has a similar pattern, but it is much smaller, easier to make, more affordable and suitable for small spaces. It uses wooden coffee stirrers, which you can collect over time after having your coffee, or you can get a bag of them in a craft store.
I decided to make mine in one go, and the A4 size pattern took me a couple of hours to put together.  If were to give you just one tip, it would be – try if the cardboard fits inside the frame before you start.
Materials & Equipment
Picture frame
Hard paper or cardboard as a base for your artwork
Wooden coffee stirrers or lolly sticks
Acrylic paint with brushes or acrylic markers (I used the paint)
Strong craft glue or double-sided tape
Pencil
Sharp scissors or craft knife and cutting mat
Method
Design the geometric pattern you want to create and sketch it out on hard paper that will be going inside the frame. You can also draw just the basic lines across the paper and improvise as you go.
Paint the coffee stirrers and allow them to dry before starting to stick them to the board.
Cut a couple of stirrers at a time to create the individual pieces of your pattern. Since I went for a pattern that was repeating on both sides of my design, I was cutting four pieces at the time.
Arrange the pieces according to your design, applying glue or double-sided tape underneath to stick them to the board.
Place the board inside the picture frame.
Hang the frame on the wall and enjoy your artwork.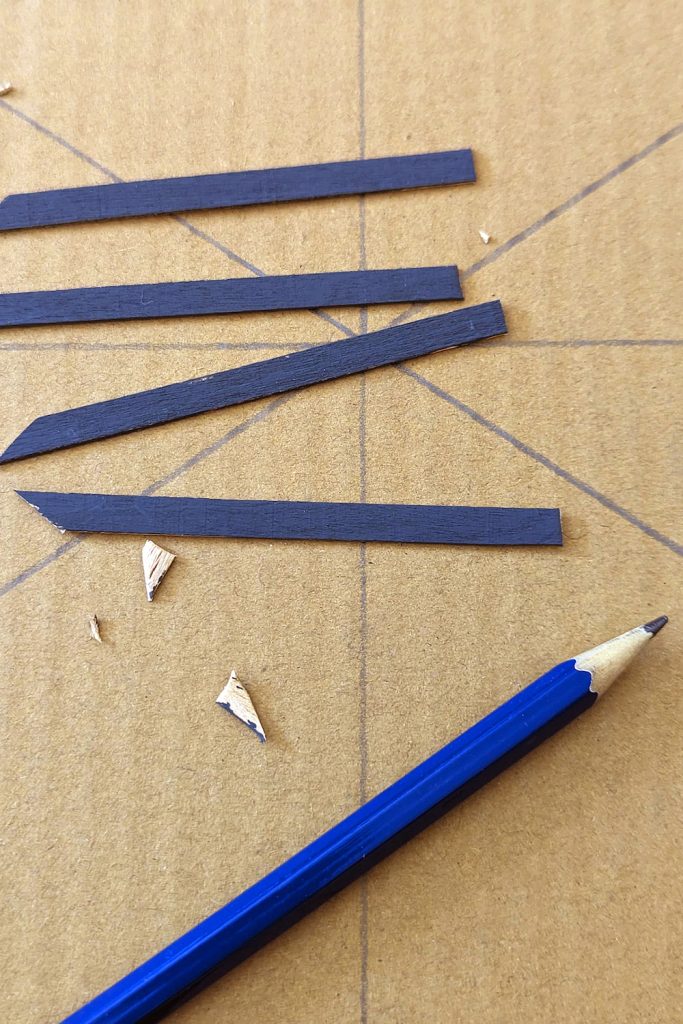 If you find this article useful, please share it with others who may benefit from it.