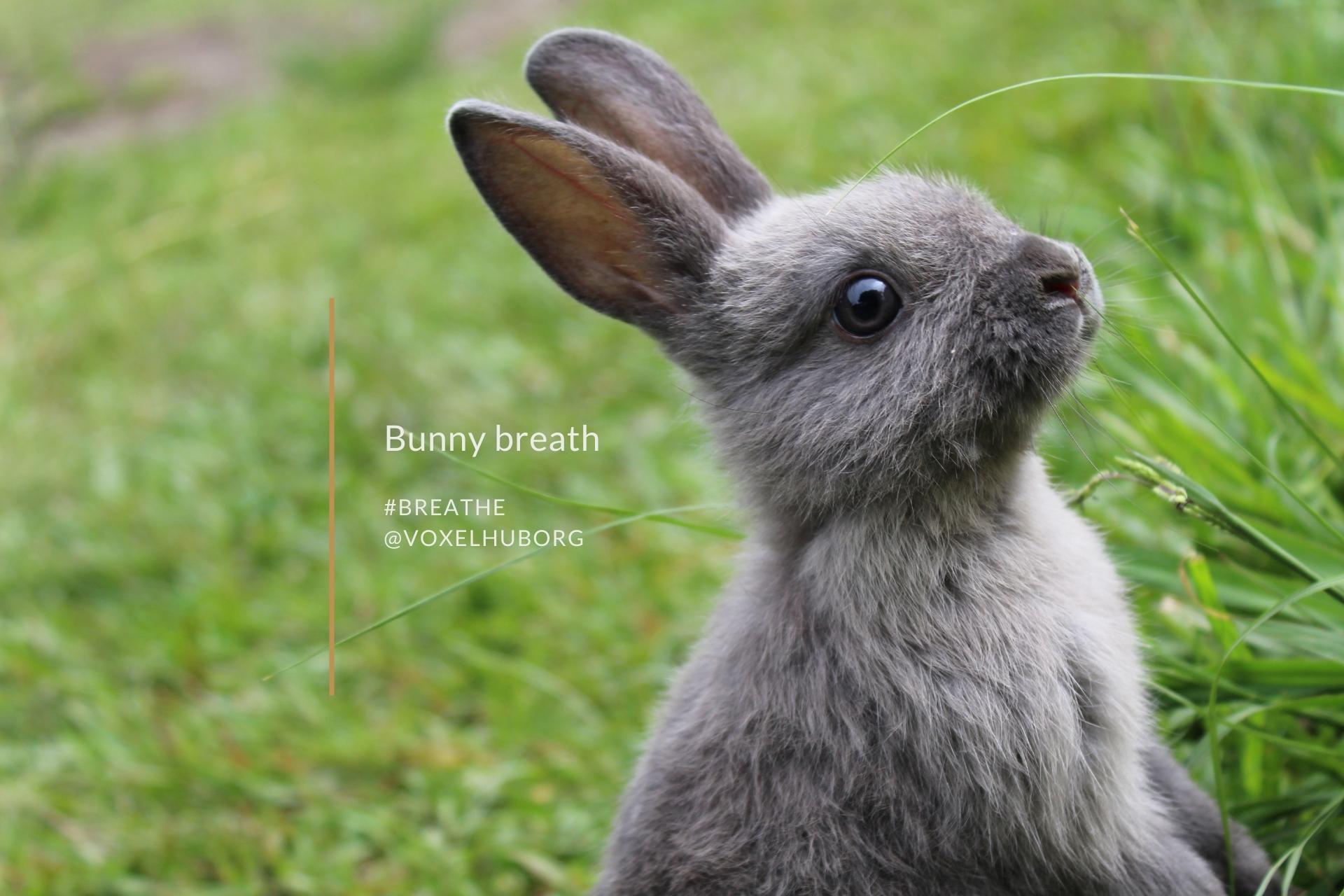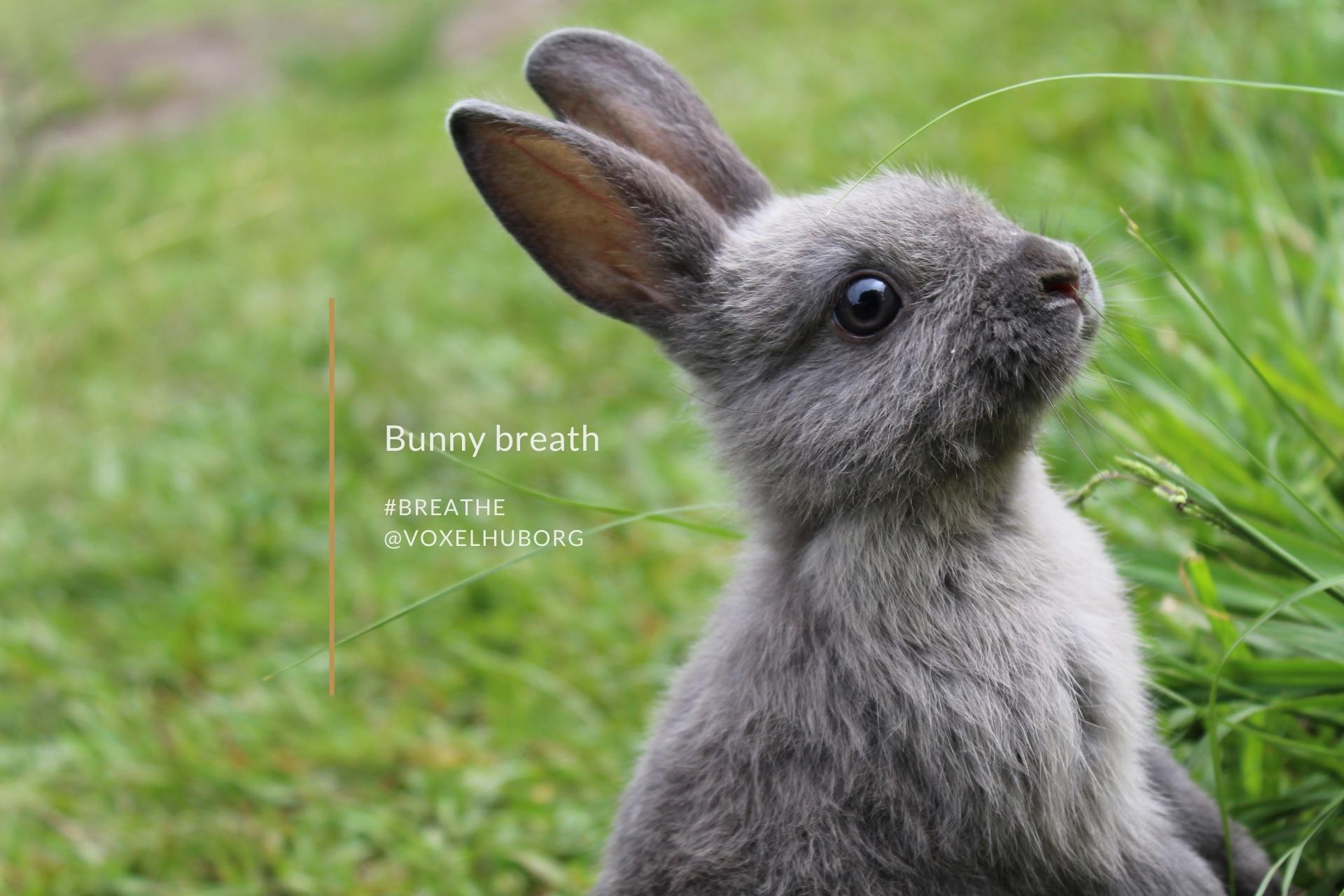 There are two takes on the bunny breath:
1. Because bunnies have to be very quiet to stay safe, take small, soft and very quiet breaths. A good, healthy breath is deeper and starts in our belly, not our chest, so make the most of it. Focus on the inner work, instead of the noise.
2. You can also imagine being a bunny and sniffing like one. Breathe in three quick sniffs through the nose, hold, exhale one slow and steady, deep breath through your mouth (count to three), repeat.
.
Tip for parents: this is a fun breath for children and can lead to play and joy.
.
Tip for therapists: a fantastic way to use nature for psycho-education – use this exercise to explain and explore healthy breathing and anxiety responses.