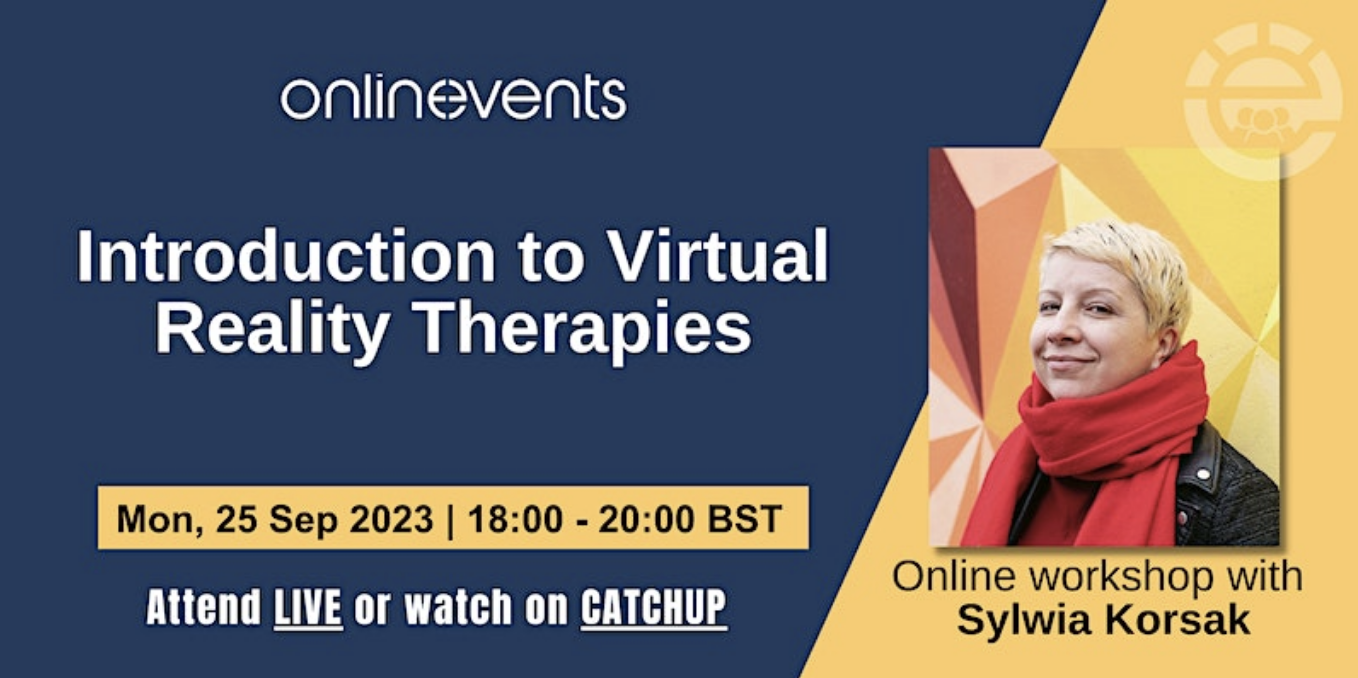 Introduction to Virtual Reality Therapies (online event)
This month, we invite you to an introduction to VRTs (Virtual Reality Therapies).
In collaboration with the OnlineEvents platform, we will be sharing our insights, and you can now sign up for a self-selected fee here.
More about the event:
"This seminar offers an introduction to the theory and practice of Virtual Reality Therapies (VRTs). Since 1995, Virtual Reality has been used for therapeutic interventions supporting anxiety and phobias, complex PTSD, depression and, more recently, a wide range of challenges our clients bring to therapy. From desktop solutions like SecondLife or ProReal VR through mobile apps to fully immersive VR sets, the technologies enabling VR solutions are becoming more accessible, so it's worth examining their potential for therapeutic work. In this course, we will explore the current trends, challenges and opportunities of Virtual Reality therapies, relevant cyberpsychology concepts and key practical considerations for working with clients in VR."
We hope to see you there!
(Update: You can now watch the recording of this event here)