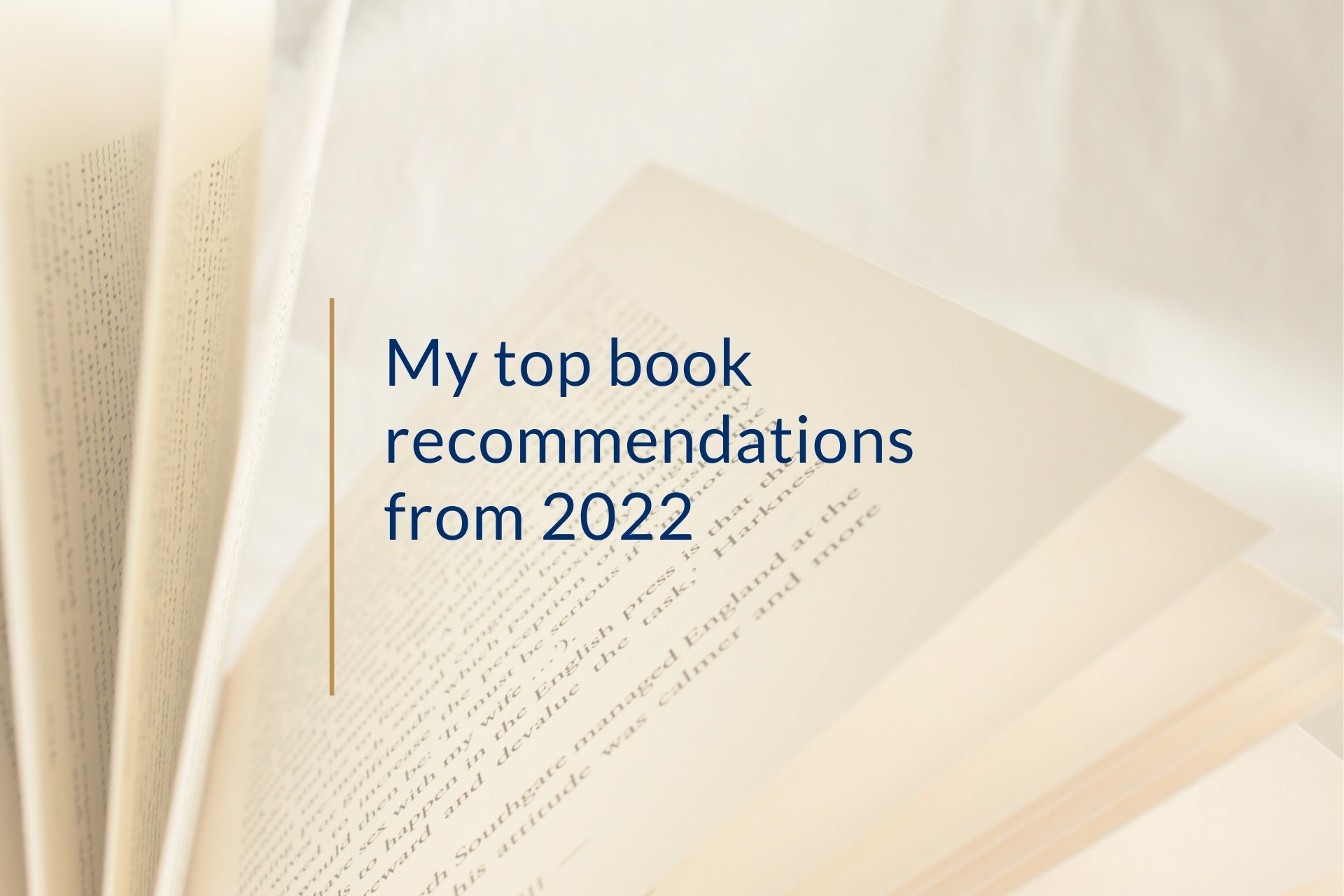 My top book recommendations from 2022
As we approach the last day of the year, we have a perfect opportunity to reflect on our previous twelve months. One way to reminiscence is to think of the essential inspirations that shaped us, so here is a list of my top book recommendations.
This year was very intense because I was finishing my counselling qualification, so I dedicated most of my time to academic reading on mental health. However, I also read stories for entertainment and inspiration in smaller pockets of time. Some books were suggested to me by friends; other titles showed up in my recommendations. Some arrived in my bibliotherapy prescription bundle. One book found me on a street market. One is not even a book, yet still, it became one. Each and every book listed here changed me deeply for the better. All of those books were wonderful discoveries, so I would like to share them with you today. Here we go.
Listing my top book recommendations is a great way to pay tribute to all the incredible authors who helped me and inspired me this year. I digest and carry every story, so as I move forward in life, they now live within me and shape my work. I would love to hear about your book inspirations too, so if you have titles that moved you, don't hesitate to share them in the comments below.
I wish you a wonderful 2023!
—
If you find this article useful, please share it with others who may benefit from it.