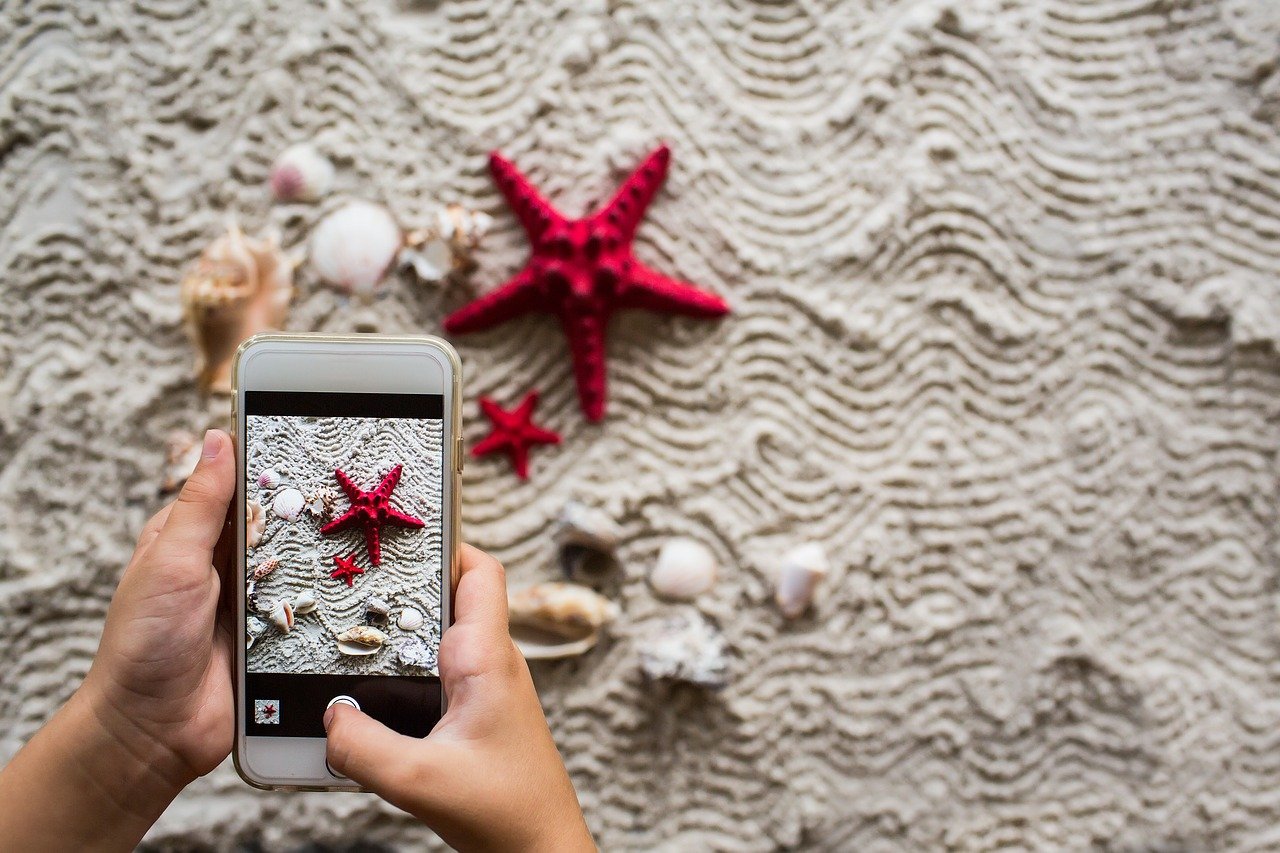 Top 5 simple holiday tips for better digital wellbeing
To travel or not to travel, this is the question. Depending on your country of residence, you might want to feel safe this summer to take a week or two off and travel. However, it is a unique year, and many of us still wish to be connected to news and pandemic updates. If disconnecting from social media and online news is not the right fit for you, here are my personal top five digital wellbeing tips for travelling:
(1) Move more intrusive apps to the second screen of your device – some of my friends like to delete social media apps from their phones for the period of holidays to avoid temptation. However, this might be impossible if you want to stay updated on the health of your family or pandemic news. Moving busier apps to the second screen means that peaking into them is that one swipe further – that one step can slow you down and help you decide to choose a different activity during your annual leave. 
(2) Switch off notifications if possible – for some of us, especially if we run a business or want to be accessible for our relatives, it might be a bit too much to disappear offline for a week or two. However, switching off app notifications means that we don't see the alerting red dots here and there on our screen shouting for attention. We have more power to decide when and how to check the news and updates wisely while allowing more time for rest.
(3) Plan your online time wisely with a dedicated slot for news, family updates and social media checks – this sounds easy at first, but it is vital to understand your daily habits. How much time and when do you usually spend on checking online conversations? How much time do you need now, during holidays, to feel up to speed and safe? When can you do it, and what boundaries do you need to put in place? You can use an alarm clock on your phone or simply ask your family member for a gentle nudge when your online time is up. 
(4) Shift your habits gently and softly – we are all exhausted, anxious due to the extended periods of social isolation and in many parts of the world still at risk, thus still somewhat traumatised. Please be kind to yourself and accept that staying updated and connected does provide a much-needed sense of safety for some of us. Maybe switching off altogether is too much. Maybe smooth, gentle shifts in habits might work better? So cut down on active online conversations and news reading; replace some of the usual busy online time with offline activities; move from social media and news apps to games and photo apps on your mobile phone. Those micro-choices might be more manageable. 
(5) Create rituals – rituals are incredibly powerful so try to create one around checking your online updates. When can you find a moment to focus more on how you check the news? Maybe after breakfast over a cup of coffee which is a good marker of how much time you have for the activity? Or maybe just before dinner – with a clear deadline naturally available during your restful days? Try to think about this as a celebration, with positive intent, where less is more: this is your time to check in with friends and family, update your travel blog and check the news to feel informed. How can you make this a positive experience? 
Once again, I would like to remind you of all the key terms for digital wellbeing: awareness, positive intent and choice. Approach your holiday routine with a good understanding of what works for you. Focus on the benefits of online connection. Make informed choices about how much is enough and how much is too much. I trust you can have a fantastic time away and at the same time stay informed and healthily connected with the important people in your life.
I hope this post is helpful. However, I would love to know your holiday digital wellbeing tips too.
Image by Yuliya Harbachova from Pixabay