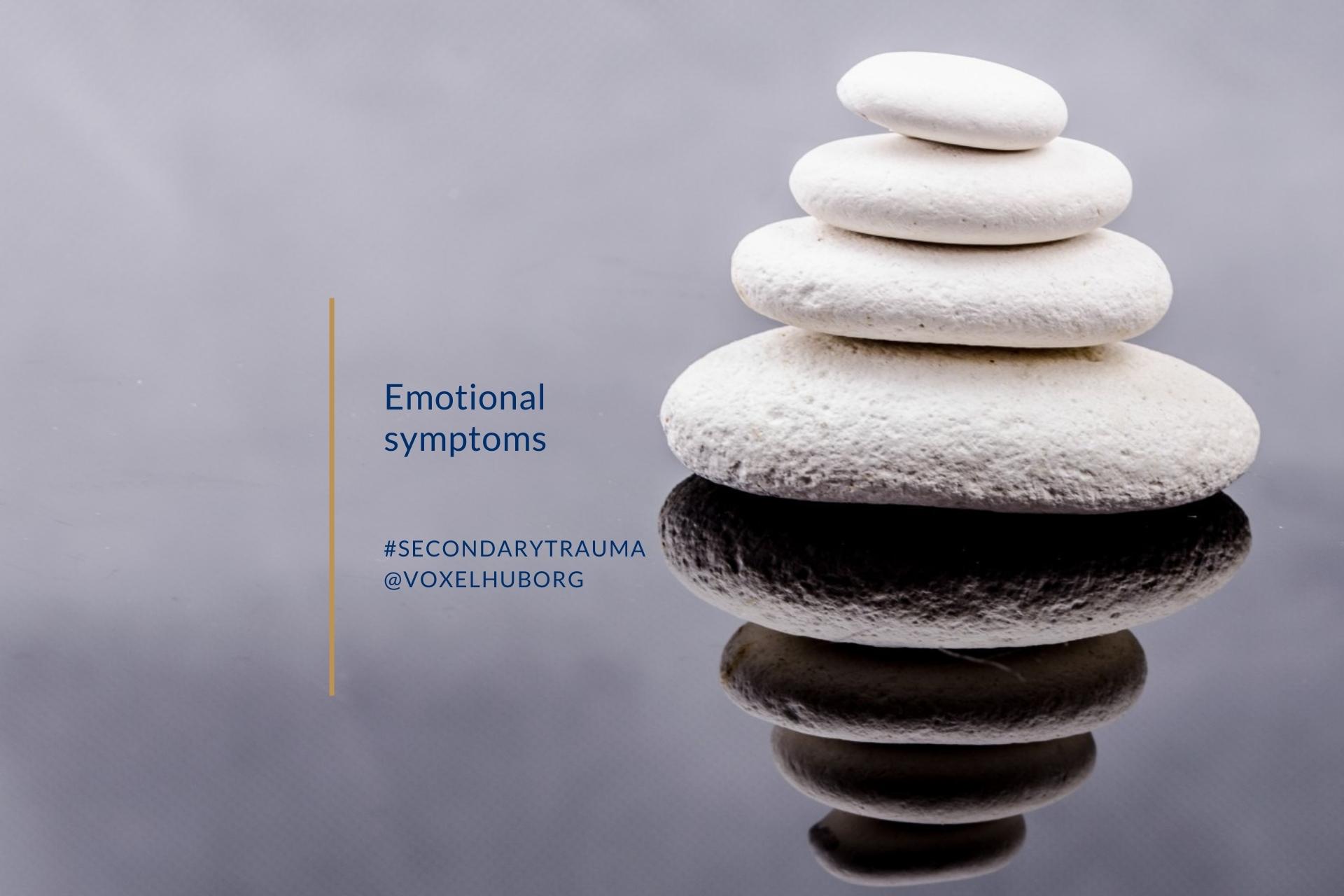 Secondary trauma symptoms 2
Here are some of the mental symptoms of secondary trauma:
irritability,
issues with boundaries,
greater sensitivity to violence,
mood swings,
aggression,
raised voice.
If you are experiencing those symptoms talk to a trusted support network and ask for help. It is possible that you are experiencing vicarious trauma.