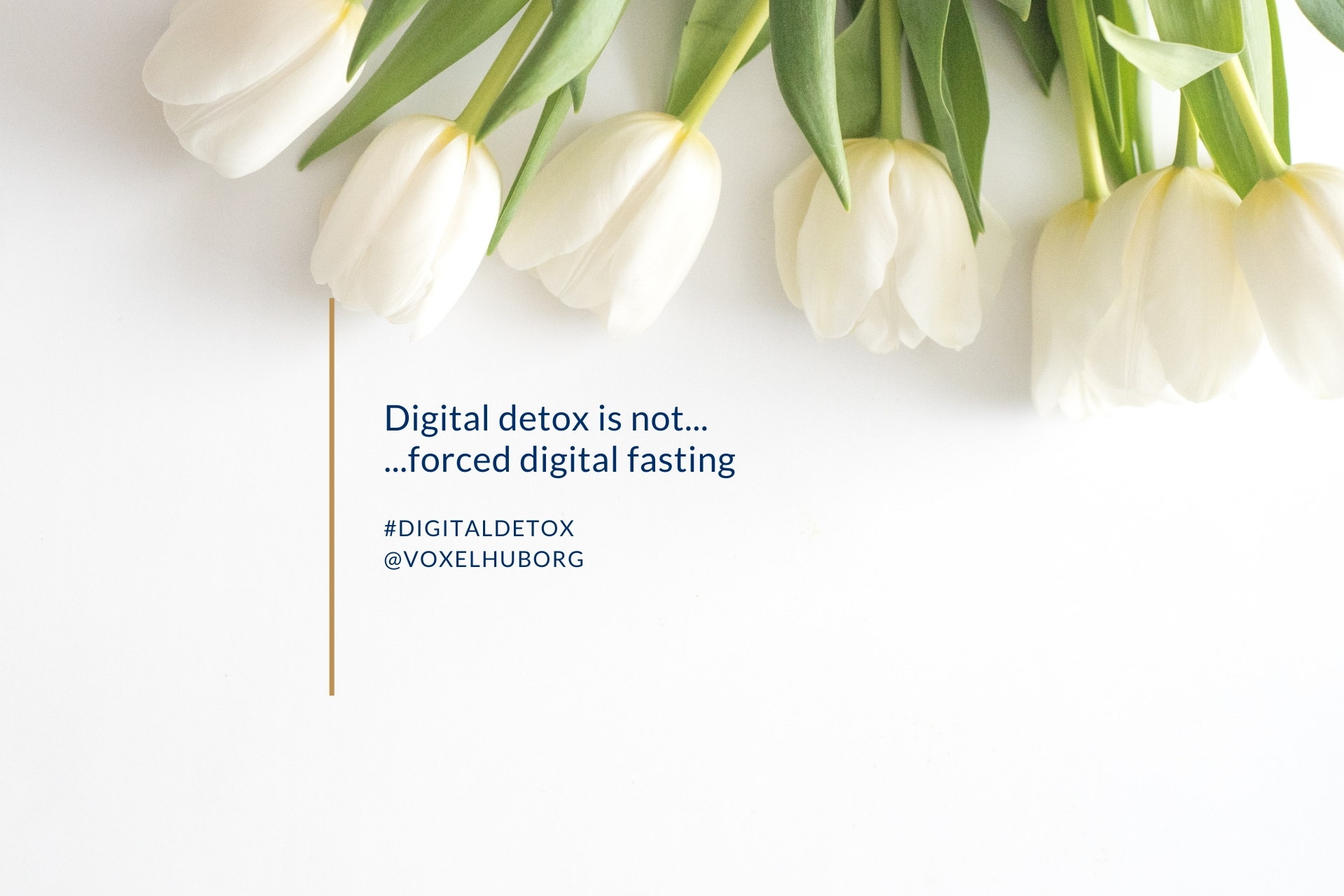 It's not only about content consumption
It's interesting how we like to apply the language of nutrition to our digital habits. While that might be a helpful metaphor, it is wrong and is in simplifying our experiences. Just like the studies of the impact of screens on our health were based on television, not Internet, the common perception is that all we ever do online is consume content.

However, we also produce content, mix content, re-share and curate it. We follow our thought leaders, respond to them, converse, and build valid, meaningful relationships. We build our online reputation and businesses online. We form groups. We support action. We collaborate, co-create, work online.
Simply put: digital spaces are part of our daily reality.

Yes, we can retreat from those virtual cities for a while, but our cognition, perception, and memory remain connected with online experiences.

Thus unplugging is useless if we continue feeling overwhelmed by work or family, for instance. Online experiences still pre-occupy our headspace, so why not focus on that instead?

Let me know: does digital fasting work for you?