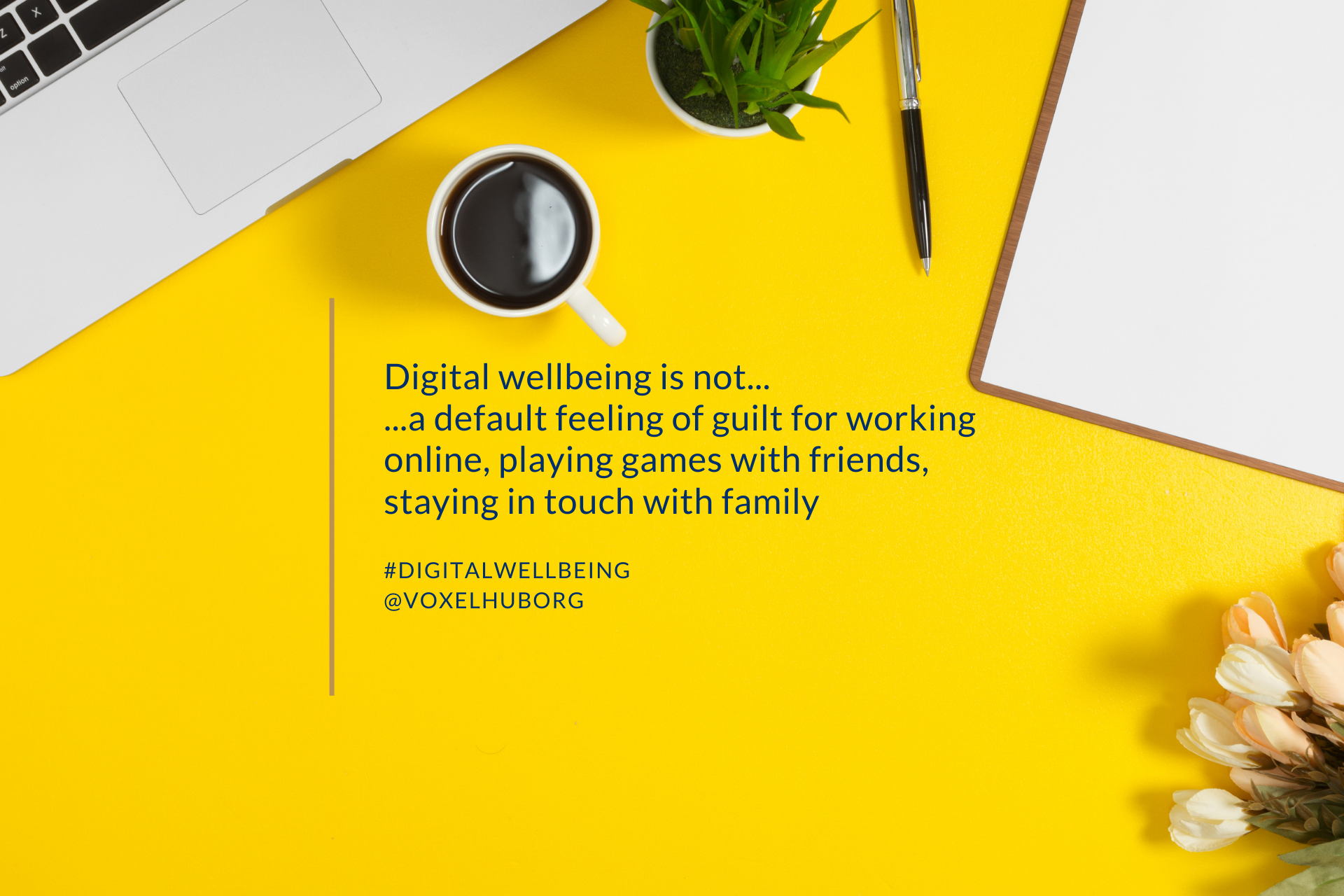 Digital wellbeing is not (4)
So many aspects of our digital activities generate guilt these days. Someone said to me: shame is our internal critic, guilt comes from outside. So where does this digital guilt come from? Why do we feel so bad about every single email, Facebook message or tweet? Why do we cringe when sitting down at our laptop to work?

First of all, there is context. Is it because of the devices and the Internet or maybe the larger context of our lives? So ask yourself: do you like your job? Does that have an impact on how you feel about opening emails?

Secondly, there is the mainstream narrative about technology in general. Most of us hate it. It is a bold statement but just open the news. What do you see? Listen carefully to the sentiment of conversations about social media? What do your friends say and how do they feel? We have spent too much time assuming our digital activities are harmful we hardly ever think with clarity.

So here is a proposition: spend a day, or a week even, making only positive comments about digital experiences, identifying where the guilt is really coming from and reframing your experiences from negative to positive ones. How do you feel at the end of that day/week about your digital wellbeing?