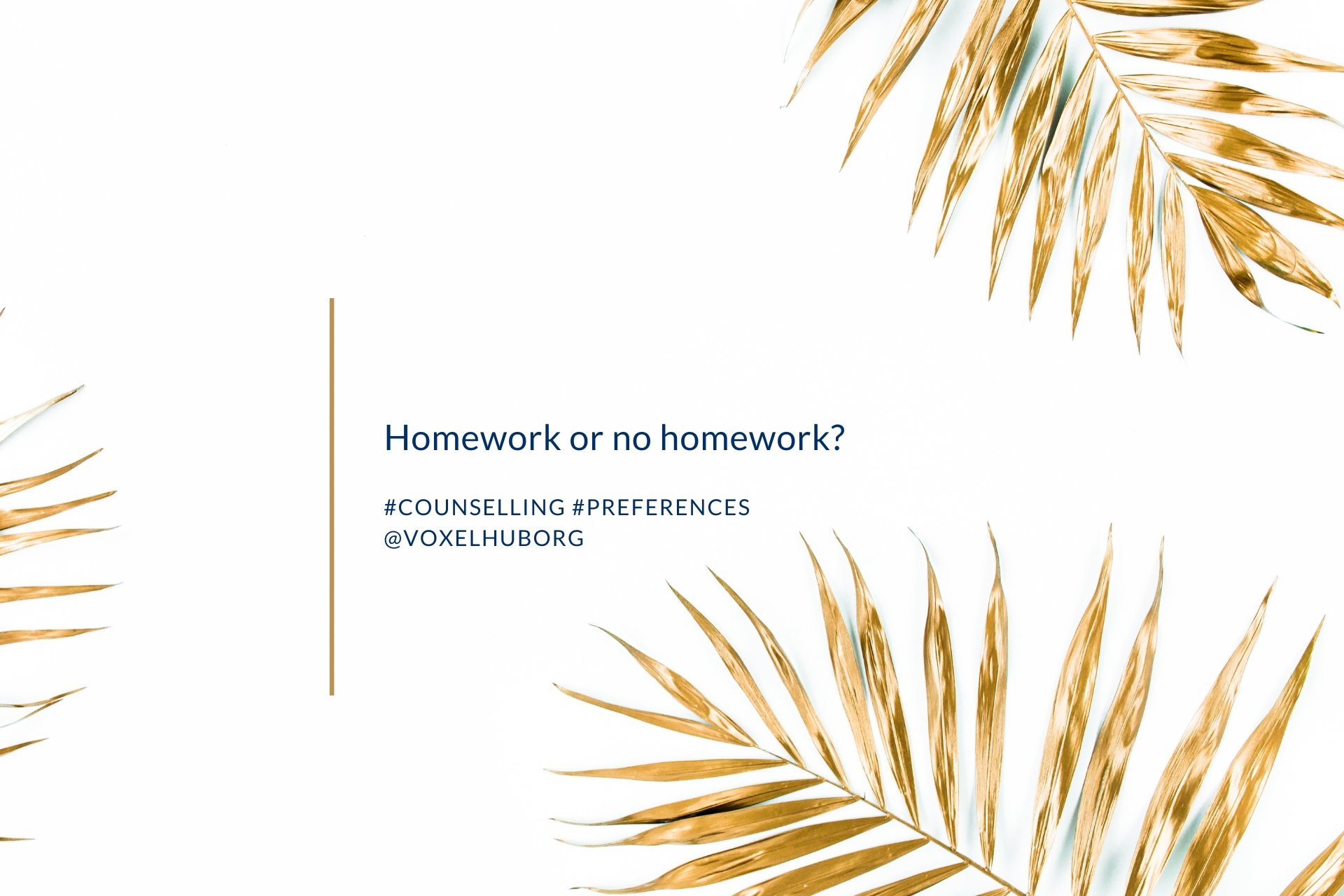 Counselling preferences – homework or no homework?
Welcome to our short guide to counselling preferences. It is important to consider our counselling preferences when accessing therapy, so here are a few things to consider.
Some counselling approaches (like CBT) come with pre-defined forms of homework, for example, tracking your mood between the sessions. Other approaches, like person-centred talking therapies, prioritise active listening in the room. Integrated approaches allow more freedom around this.
Some clients like to have homework in the form of specific exercises or creative practices, while other clients prefer not to think about therapy in between sessions at all.
It is also possible to ask your counsellor for recommendations whenever you feel stuck, wants to explore a topic or wish to reach out for other support in your area.
In any case, it's essential for your counsellor to consider your preferences and work with you in a manner that matches your lifestyle and your needs.
If you found this helpful and consider counselling, you can book a free initial consultation on our homepage.