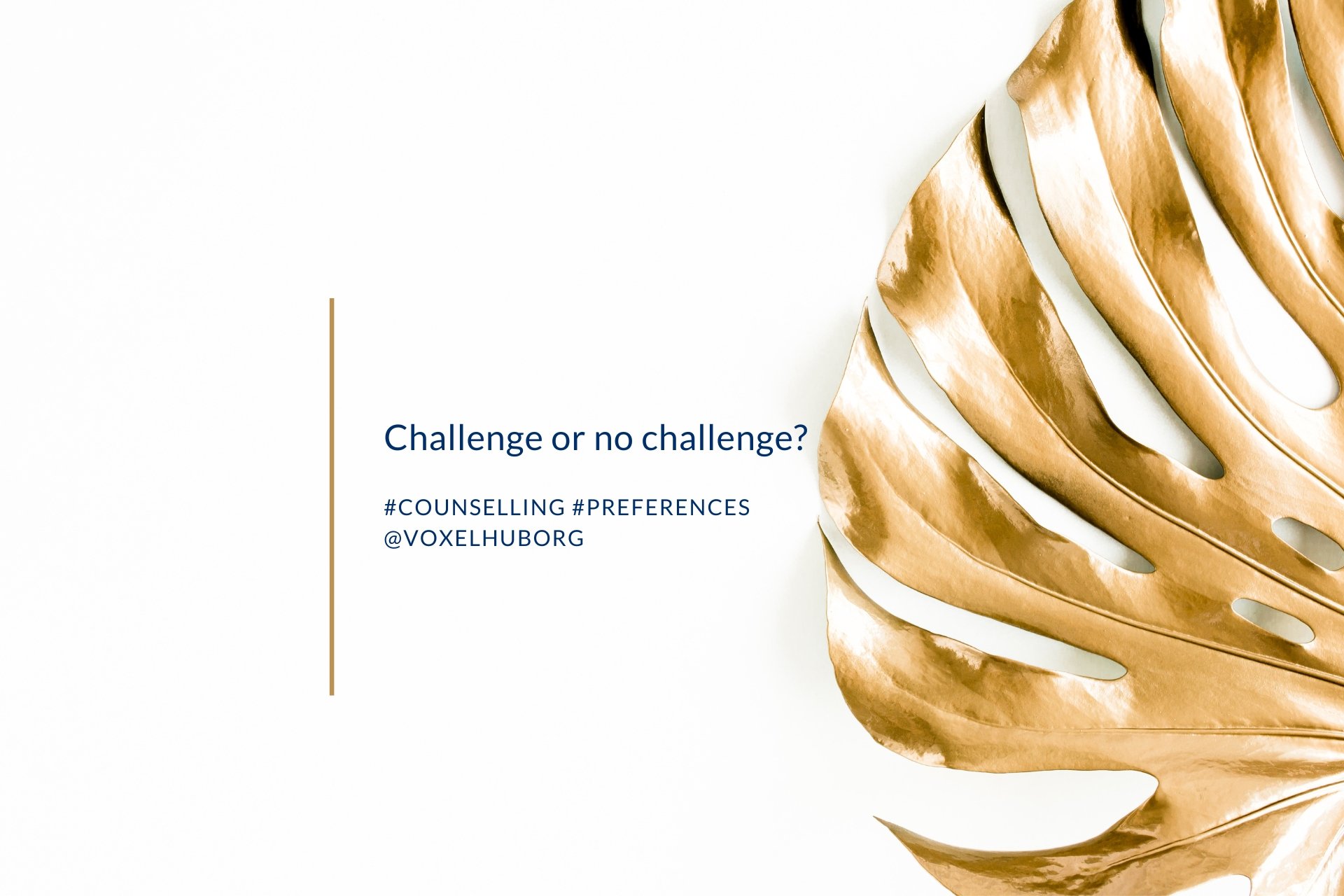 Counselling preferences – challenge or no challenge?
Welcome to our short guide to counselling preferences. It is important to consider our counselling preferences when accessing therapy, so here are a few things to consider.
This is an important preference, and a good counsellor should ask you if you like to be challenged. It's essential to agree on how you will work with your counsellor around emotions, behaviours, and experiences.
Do you need your therapist to give you gentle support and validation alone, or do you want to work a little bit deeper and explore other perspectives?

A skilful counsellor will incorporate challenges into your sessions in a respectful, kind manner so that it supports you.
They may also introduce the idea of re-contracting: on the top of the initial contract always, each time they challenge you, double-check if you are happy with that.
So discuss your preferences around challenges with your counsellor.
If you found this helpful and consider counselling, you can book a free initial consultation on our homepage.