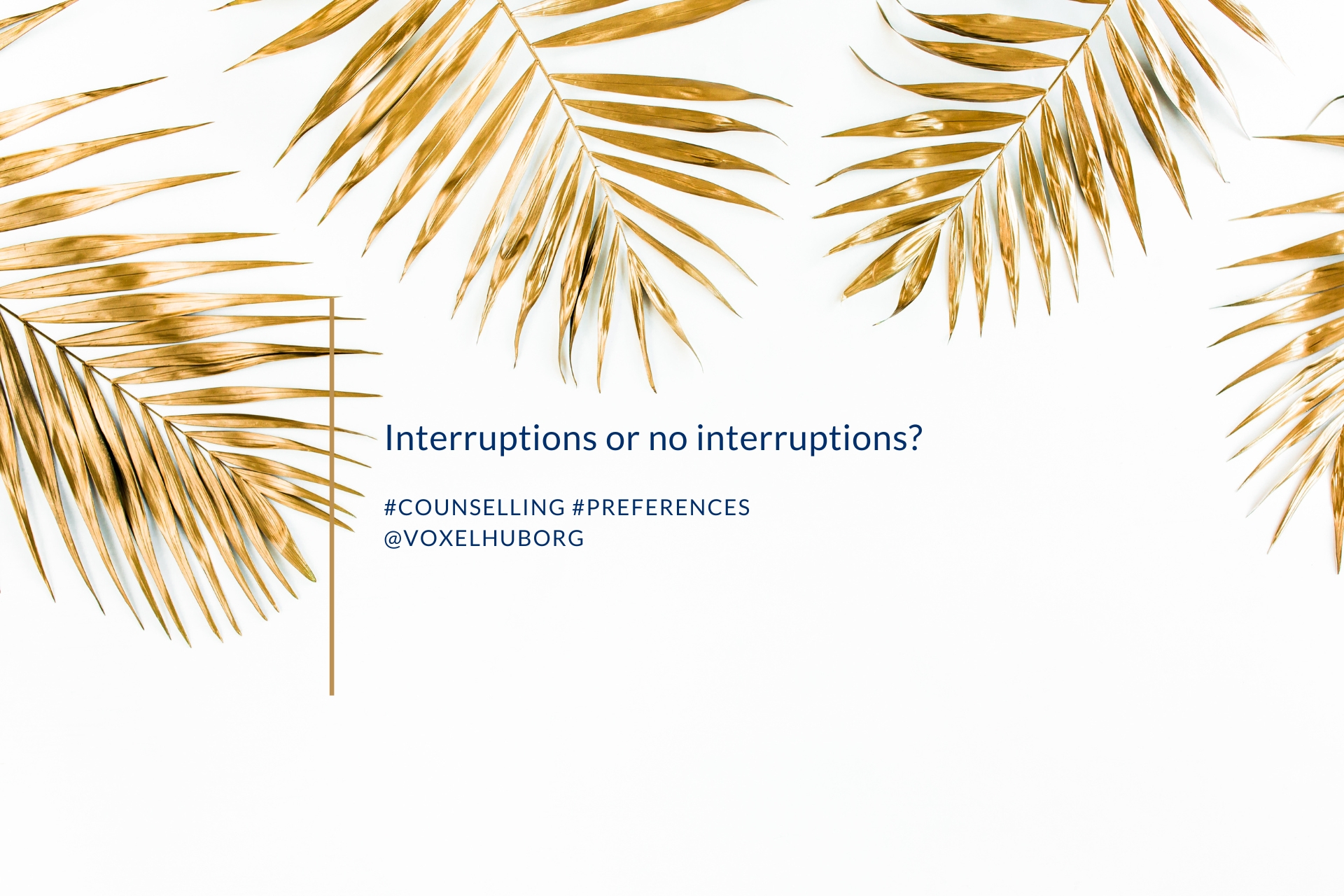 Counselling preferences – interruptions or no interruptions?
Welcome to our short guide to counselling preferences. It is important to consider our counselling preferences when accessing therapy, so here are a few things to consider.
The pacing of counselling conversations is important for your wellbeing and needs to factor in your preferences.
Well-trained counsellors can adjust how slow or fast they speak with you and explore what interruptions mean to you.
Sometimes, it can be helpful for a counsellor to interrupt their client, for example, to stabilise their nervous system.
Sometimes interruptions are needed for pausing, holding uncomfortable silences, focusing the discussion or for time-keeping purposes.
And in some cases, interruptions are external – for example, temporary problems with an Internet connection.
Explaining your preferences to your counsellor can help you both manage those interruptions more smoother.
If you found this helpful and consider counselling, you can book a free initial consultation on our homepage.