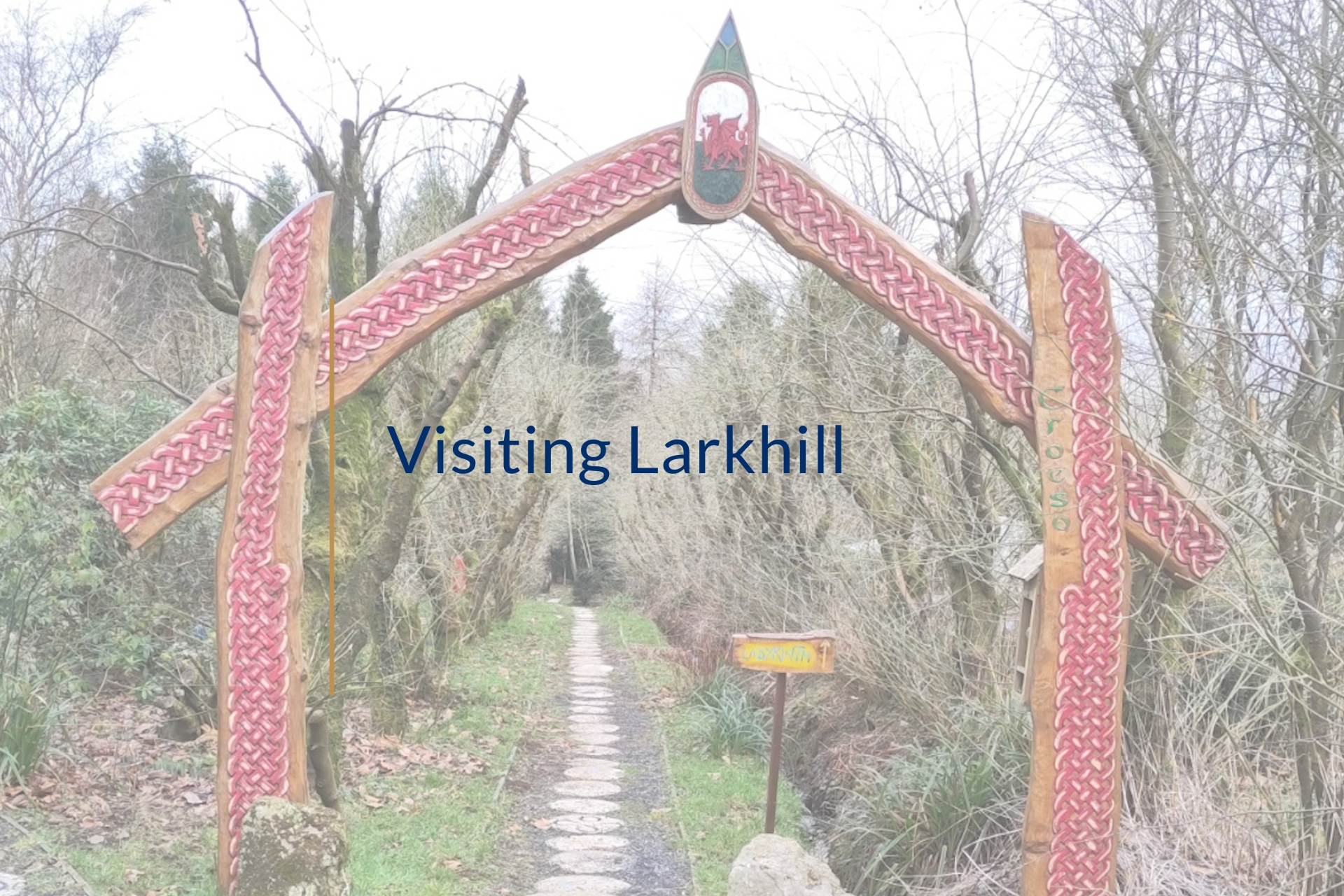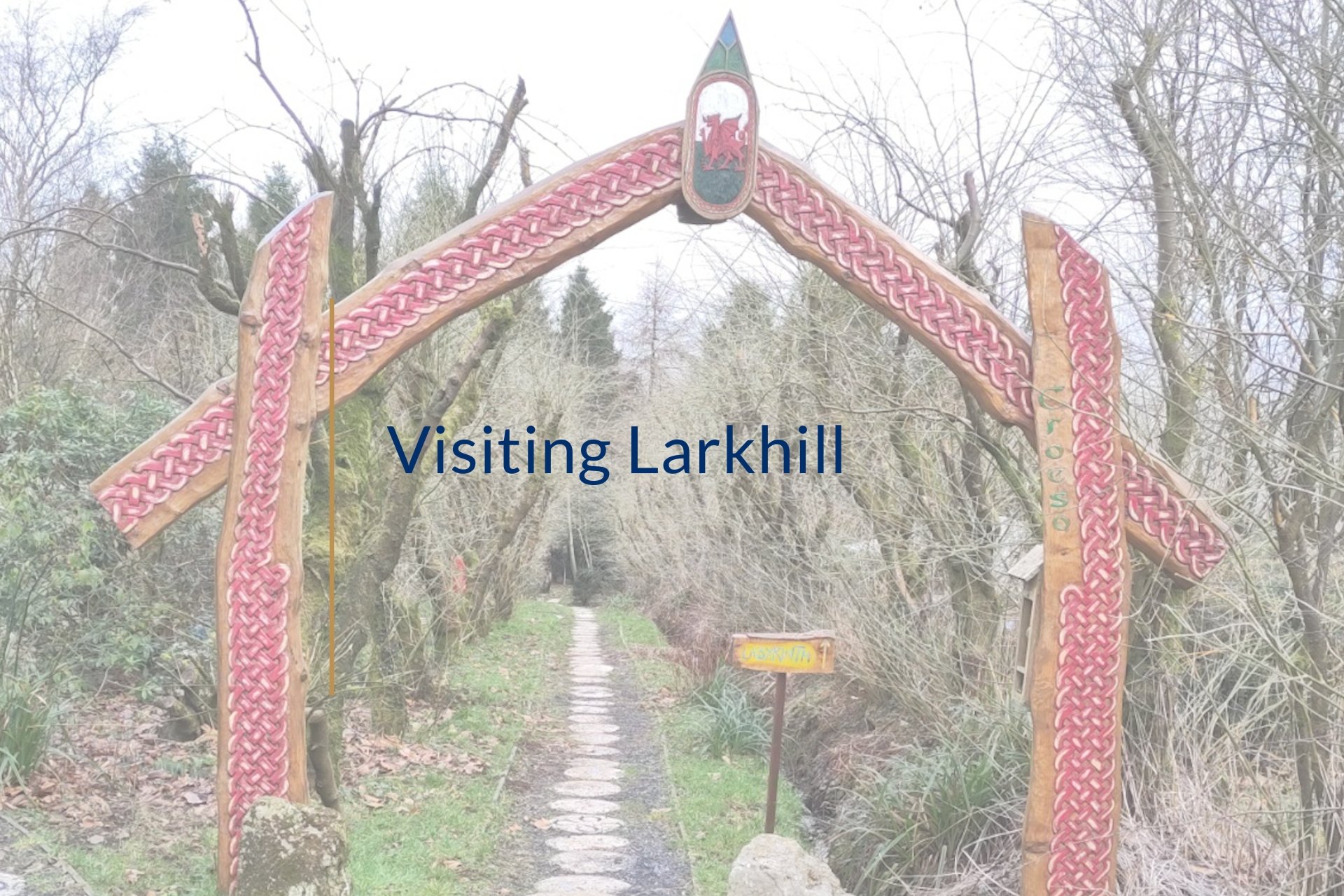 Please note that this post has not been sponsored in any way (unless you count my parents paying for our stay!) and are my opinion only.
Larkhill is an eco-friendly glamping site in Carmarthenshire, West Wales, that my partner and I stayed at for my 23rd Birthday. We chose to stay in the Bentwood Yurt, but there are currently four other structures you can stay in, including a Tipi and a Mongolian Ger. Each of these has been handmade by the owners, Fran and Tony and their children[1]. It is a unique and, dare I say, magical place to stay – despite us visiting in the winter. From the actual buildings to the play area with fairy houses, Larkhill is a lovely experience that has been handcrafted by people that really care about your experience and the environment.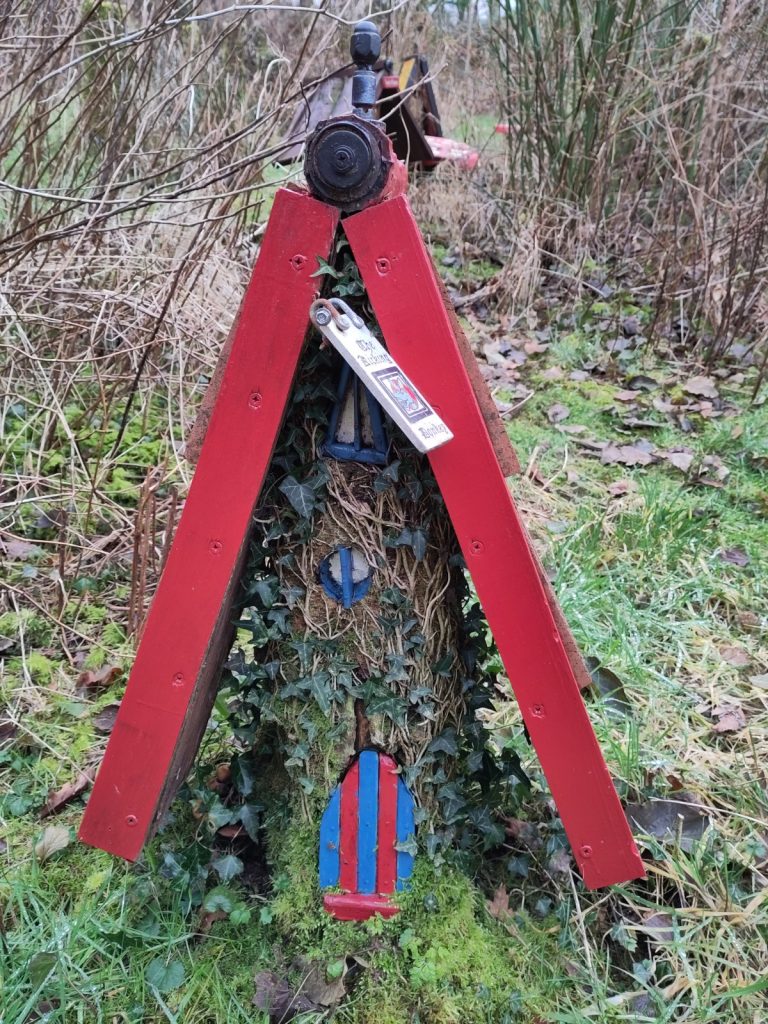 When we first arrived, we rang a bell, and Fran came to welcome us. After showing us to the Yurt she gave us a quick tour of the site including showing us where the toilets, showers, log cabin and wood store were.
Facilities
The facilities at Larkhill make the stay comfortable but are not excessive, in line with their eco-glamping design. There are log burners in the structures, and the wood provided is from their land. There is also a log cabin with amenities such as a power supply to charge electrical devices and a gas cooker and oven. There is also a communal campfire outside of it, as well as private campfires outside of the different structures. Sometimes the log cabin has fresh chicken and duck eggs as well as the honey you can buy – all from their own chickens, ducks and bees!
There are some board games and tourist information for the surrounding area, but we just explored Larkhill and visited my grandparent's farm, which was plenty of entertainment for us. They were lambing early, so we got to cuddle and bottle-feed a lamb. My partner was also shocked and horrified to witness one of the ewes giving birth right in front of his eyes – that's what you get for bringing your city boy to your grandparents' sheep farm….
There are two hot showers with eco-friendly shampoo, conditioner and soap provided, but I must admit that I cannot comment on their quality as it was February, and neither of us was willing to brave the cold for the sake of cleanliness!
Compost toilets!
There was a lot to enjoy at Larkhill, but one of the elements of our stay that I got the most excited about was the compost toilets. These toilets are based on designs by the Centre for Alternative Technology and are a zero waste, low energy alternative to the standard flushing toilets. They don't rely on chemicals to process the excreta, and the compost is used on their yew trees – it's a win-win situation!
Electricity
All of the power at Larkhill is generated using green renewable energy. For over 30 years, Larkhill has been using wind, solar and water power to create electricity – a cost-effective method for both wallet and planet. They are also in the process of installing a hydrogen generator based on the electrolysis of water using green electricity. This can be stored and converted to energy later, as required – this means they can use it whenever they want to, not just when the power is generated.
They started off with two furlmatic wind generators since they are based on top of a hill and then installed solar panels, which they use to power their own house and the log cabin. Over the years, they have increased the number of solar panels they have and upgraded their wind generators to 1kw Future Energy wind turbines. Larkhill also generates a small but constant supply of power from a water wheel![2]
Environmentally friendly
As I mentioned before, Larkhill describes itself as eco-glamping. This description feels very apt from our experience. Everything is done in a way that benefits and does not deplete the beautiful natural surroundings without detracting from the overall glamping experience. In fact, I felt that it was enhanced by the way that the owners have worked with, rather than against, nature to create something really lovely.
They have created habitats and ponds as well as planted woodland and hedges, increasing biodiversity and places to explore. They planted both softwoods and hardwoods together so that the softwoods could protect the slower-growing hardwoods from harsher weather. As the hardwoods have grown, they have started removing the softwoods to give them more space and light. It is the wood from these softwoods that are used as fuel for the campfires. This is a fantastic, circular way to work with the natural environment. We, as humans, are a part of nature, and the relationship of Larkhill with the environment is one to look to for inspiration and encouragement that we can protect the environment in a way that works for humans too.
A part of this is creating a thriving environment for the local animals and insects. They leave piles of twigs and sticks that are too small to be used, which provide homes for insects and decay to provide nutrients to the soil. They also leave the stumps of the trees they cut down for the same reason.
Exploring
There are beautiful, unique statues and wood carvings dotted around that add interest to the already charming surroundings. From their big Celtic cross carved by a friend to the faces carved into some of the trees, there are plenty of unexpected and delightful pieces of art that have been incorporated into nature in a really lovely way.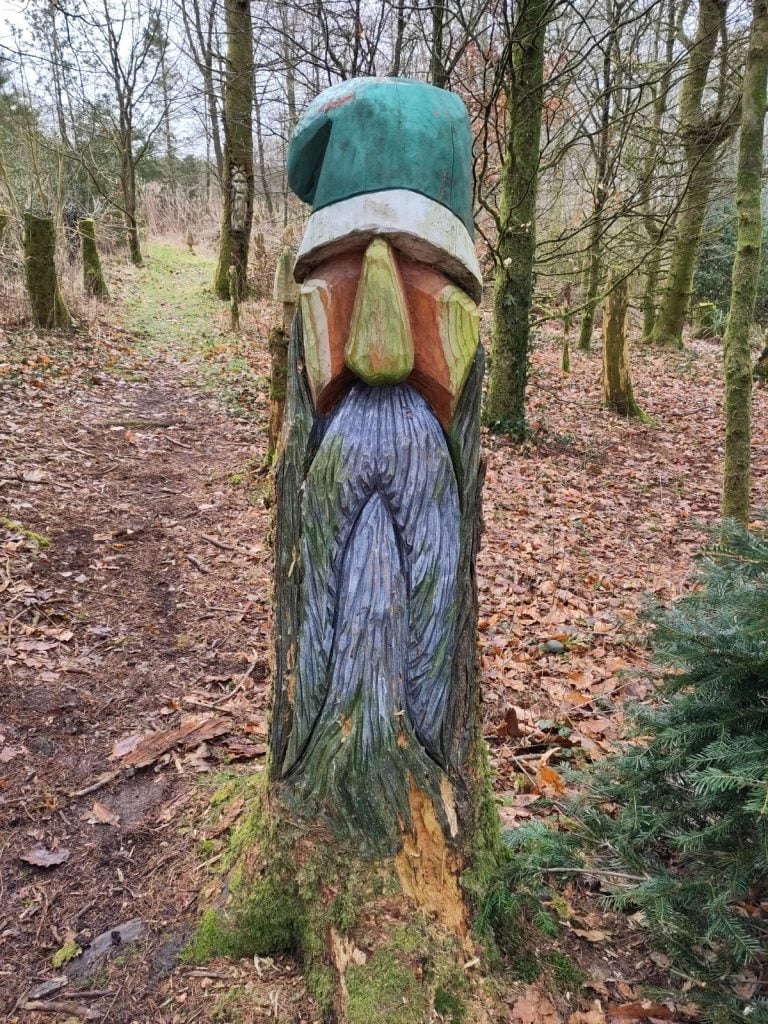 We went for an afternoon walk that took some unexpected twists and turns and got us completely lost (in a fun way, I promise!!) It was only when we returned that we noticed the sign at the beginning of the path, 'Labyrinth'. This is a very accurate description of their wooded area, as the paths don't make sense, and you could keep going around in circles for a good while if you weren't careful – although I have no sense of direction, so it doesn't take much.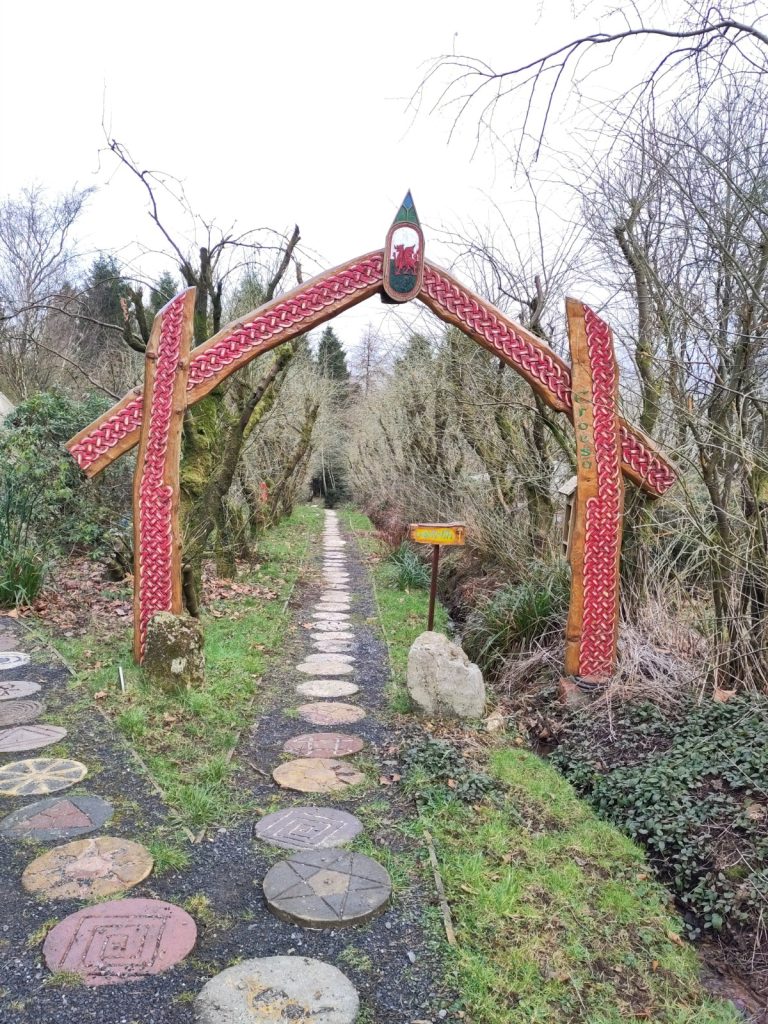 At Larkhill, we had a wholesome time that allowed us to slow down and connect with each other and nature. I can see why my parents seem to live there – it is a place unlike any I have visited before, with owners that truly care and live out their espoused values. It is rich in biodiversity and respected by its stewards while also being a great getaway for anyone and everyone – from couples who want a quiet weekend to families who want a weekend with enough activities to tire out their kids.
To find out more about Larkhill, check out their website or read their blog.
If you find this article useful, please share it with others who may benefit from it.