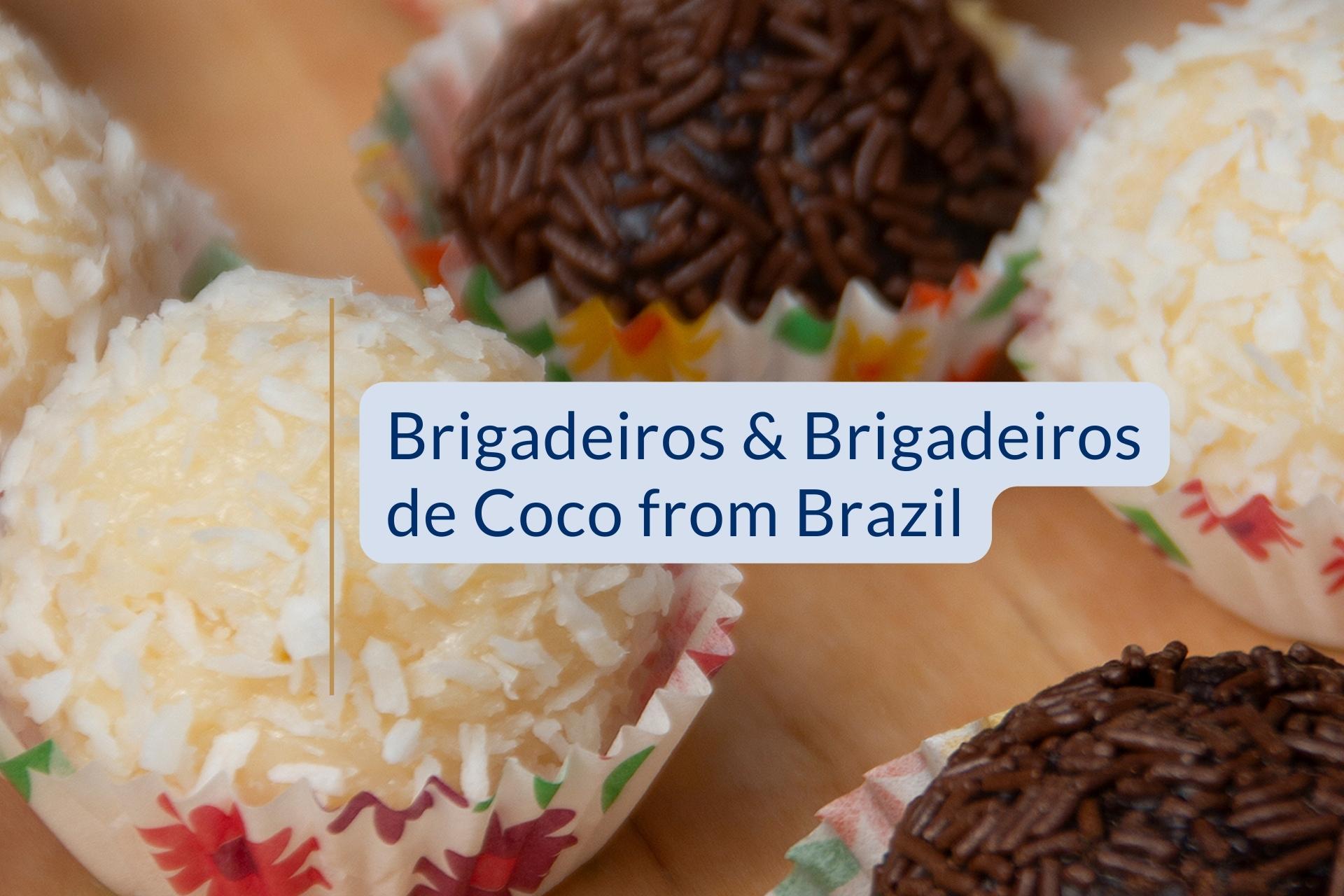 Brigadeiros & Brigadeiros de Coco from Brazil
Brigadeiros are traditional and super delicious Brazilian chocolate truffles that are usually served at parties and all kinds of celebrations. Here's a classic Brigadeiro recipe plus its coconut variation – Brigadeiros de Coco also called Beijinhos (little kisses).
The two variations are the most popular, but you can also make them rolled in pistachios or other nuts instead of the chocolate sprinkles. Sometimes colourful sprinkles (hundreds and thousands) are used instead of the chocolate ones. Coconut brigadeiros are often decorated with a single clove each which can be consumed if this is something you would enjoy. I personally prefer the brigadeiros without the cloves.
Ingredients
for classic Brigadeiros
1 can (400g) sweetened condensed milk
4 tablespoons unsweetened cocoa powder
3 tablespoons unsalted butter
Seeds from 1 vanilla pod or some vanilla extract
Pinch of salt
Chocolate sprinkles (for coating)


for Brigadeiros de Coco
1 can (400g) sweetened condensed milk
About 150g unsweetened desiccated coconut
2 tablespoons unsalted butter
Pinch of salt
Some more unsweetened desiccated coconut (for coating)
Handful of whole cloves, if using (for decoration)
What you need
Paper candy cups or small cupcake cases
Cake pop scoop – optional
Preparation
Decide which version you want to make, or make both in separate pots.
In a medium-sized saucepan, combine the sweetened condensed milk, cocoa powder or coconut, salt, vanilla if using, and butter.
Cook the mixture over medium heat, stirring continuously to prevent it from burning or sticking to the bottom of the pan. Continue cooking and stirring for about 10-15 minutes until the mixture thickens and starts to pull away from the sides of the pan. It should have a fudge-like or thick oatmeal consistency.
Remove the mixture from heat and let it cool down to room temperature. You can transfer it to a bowl to speed up the cooling process.
Once the mixture has cooled, grease your hands with butter or oil and take small portions of the mixture to roll into balls about 1 inch in diameter. You can also use a cake pop scoop if you have one on hand.
Roll each ball in the chocolate sprinkles or desiccated coconut until fully coated. If you are making coconut brigadeiros with cloves, this is the time to decorate them as well.
Place the brigadeiros in paper candy cups and refrigerate them for at least 30 minutes to firm up.
Serve at room temperature.
One portion makes about 12-18 sweets, depending on the size and variation.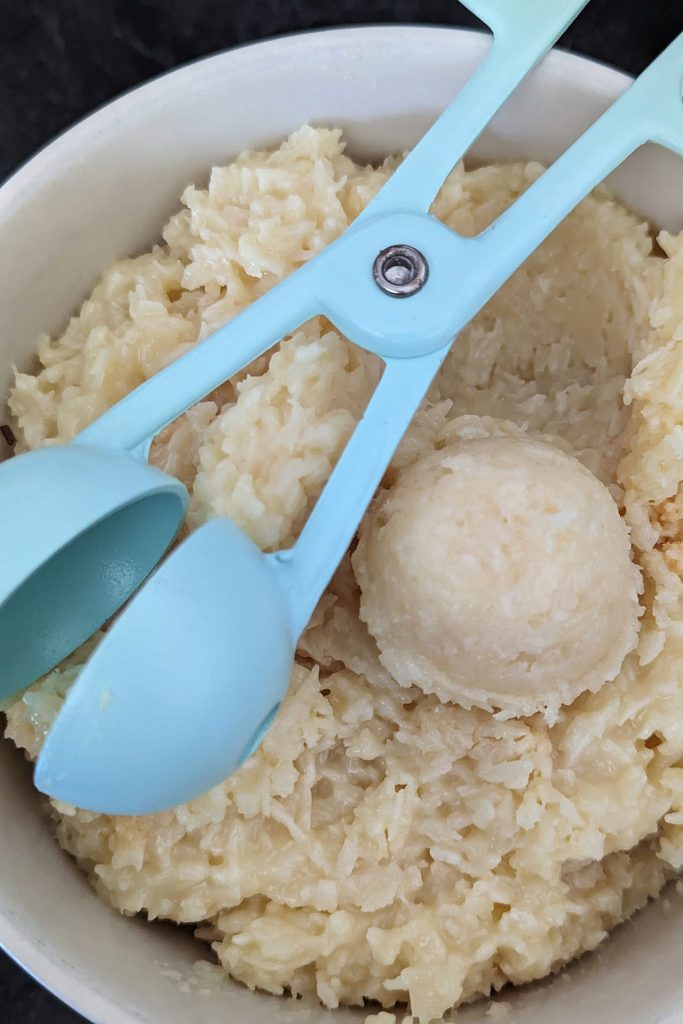 If you find this article useful, please share it with others who may benefit from it.