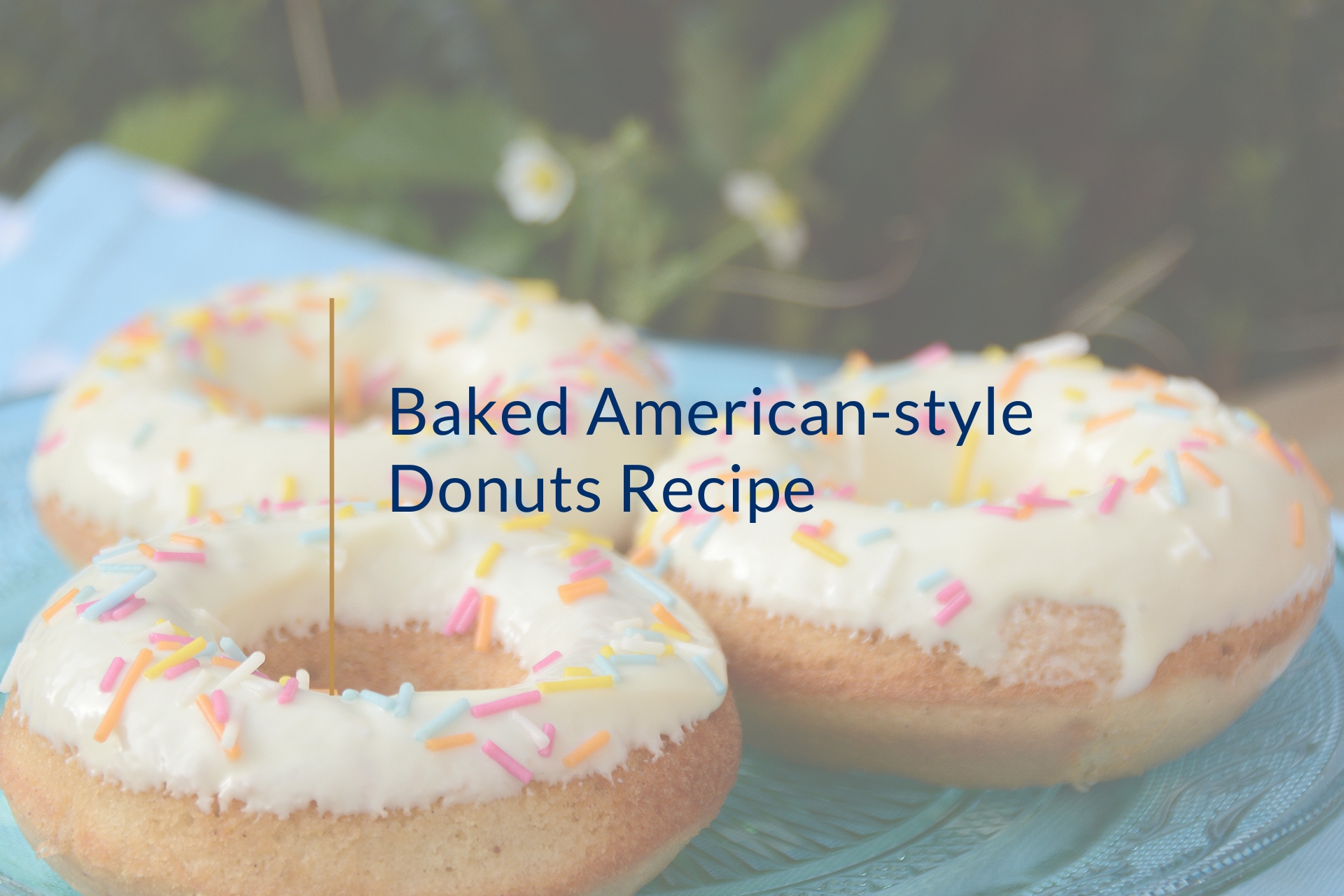 Baked American-style Donuts Recipe
It is believed that doughnuts (or donuts – American spelling) with a hole were first created in America in the 19th century.
The exact origins of the doughnut holes are a bit murky, but one popular story is that a New England ship captain named Hanson Crockett Gregory invented the doughnut with a hole in the middle. According to the story, Gregory was frustrated with the greasy, undercooked centres of traditional doughnuts, so he used the top of a pepper shaker to punch a hole in the centre of the dough before frying it. This supposedly created a doughnut with a more evenly cooked centre and a distinctive shape that was easy to dunk in coffee.
Another theory is that Dutch settlers in New Amsterdam (which later became Manhattan) brought a similar fried pastry called olykoeks with them to America. These pastries were often filled with fruit or nuts, and some versions had a hole in the centre to help them cook more evenly.
Regardless of their exact origins, doughnuts with a hole in the centre have become a beloved American staple, and they are enjoyed all over the world in various forms and flavours.
Baked American-style doughnuts are a delicious and healthier alternative to traditional fried doughnuts. They are soft, fluffy, and full of flavour, but without the extra grease and calories that come with frying.
Ingredients
for the doughnuts
2 cups (about 260g) plain flour (sifted)
3/4 cup (about 150g) caster sugar
2 tsp baking powder
1 tsp fine salt
1 cup (250ml) full-fat milk
2-3 eggs (depending on size)
50g unsalted butter (melted) + some more (about 25g) for greasing the tins
½ tsp ground cinnamon
2 pinches of ground nutmeg or mace
for the topping
2 x 150 g bar of white chocolate (chopped)
sprinkles
What you need
Doughnut pans (depending on the size, you will need 2-3 trays)
Pastry brush
Cooling racks – optional
Preparation
Preheat oven to 220°C (425°F).
In a large mixing bowl, combine all dry ingredients.
Melt the butter and use some of it to brush the tins.
In a small mixing bowl, lightly beat the eggs, add milk and the rest of the melted butter.
Add this to the bowl with dry ingredients and stir until the batter is well combined.
With a spoon, fill about 2/3 of each doughnut cavity.
Place trays in preheated oven and bake for about 10 minutes.
Remove from the oven and turn the trays over the cooling rack; doughnuts should easily come out from the tins.
Once the doughnuts have cooled down completely, prepare the topping by melting the chocolate.
Dip doughnuts in the chocolate, one by one, and place them back on the cooling rack. Top with sprinkles before the chocolate will set.
Makes about 16 regular-size doughnuts.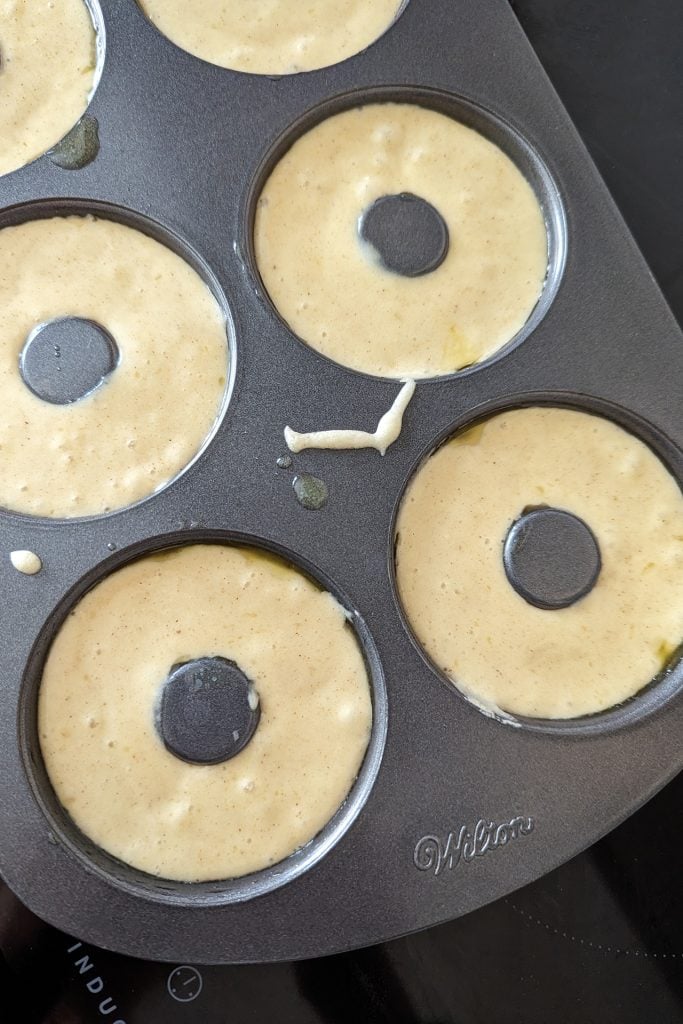 If you find this article useful, please share it with others who may benefit from it.
Photos by the Author