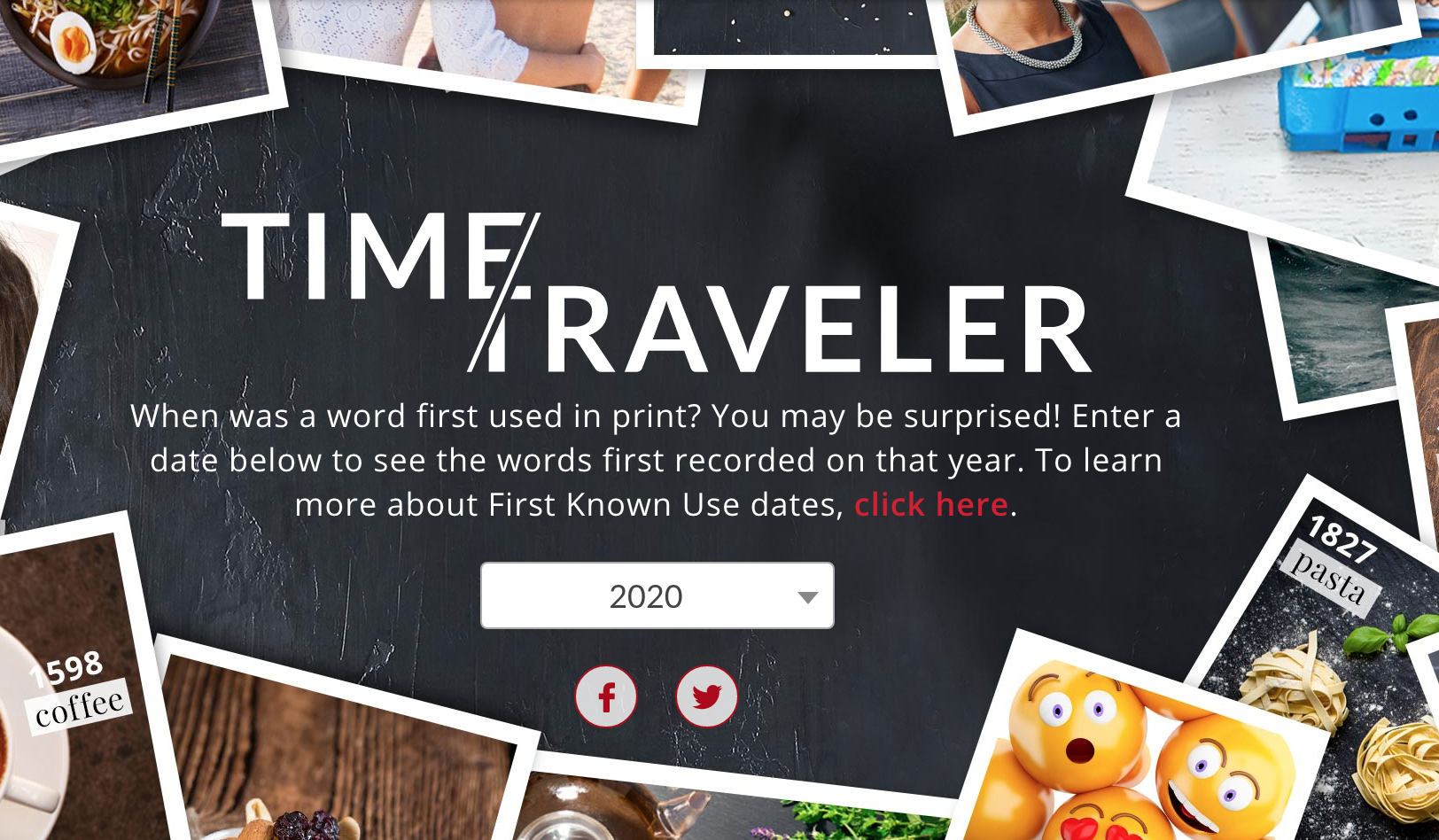 Visualised, aggregated, accessible and fun!
Seemingly promoting a dictionary should not be a problem – there is so much content to work with! However, to do it right can be problematic. You need to think about your audience, make the content accessible (simple to view and easy to navigate) and present it in a relatively simple to digest format. Which is why I find the Time Traveler by Merriam-Webster fantastic. It's an example of so-called content aggregation (when we collect a lot of content in one place) and visualisation (in this case in form of a tag cloud – with each word linking to its relevant dictionary entry). What makes this website work is the fact that data is organised by year and so it is very easy to engage the readers – go and check out the words added in the year of your broth, marriage or any other important life event.
And if you scroll back a bit, you will notice just how rich this recourse actually is – you can find entries by the year starting from 1500 (from the Modern English period) and earlier than that by century! Sounds a bit nerdy? I love nerdy – what a great way of visualising knowledge, making it accessible and engaging the readers in learning!