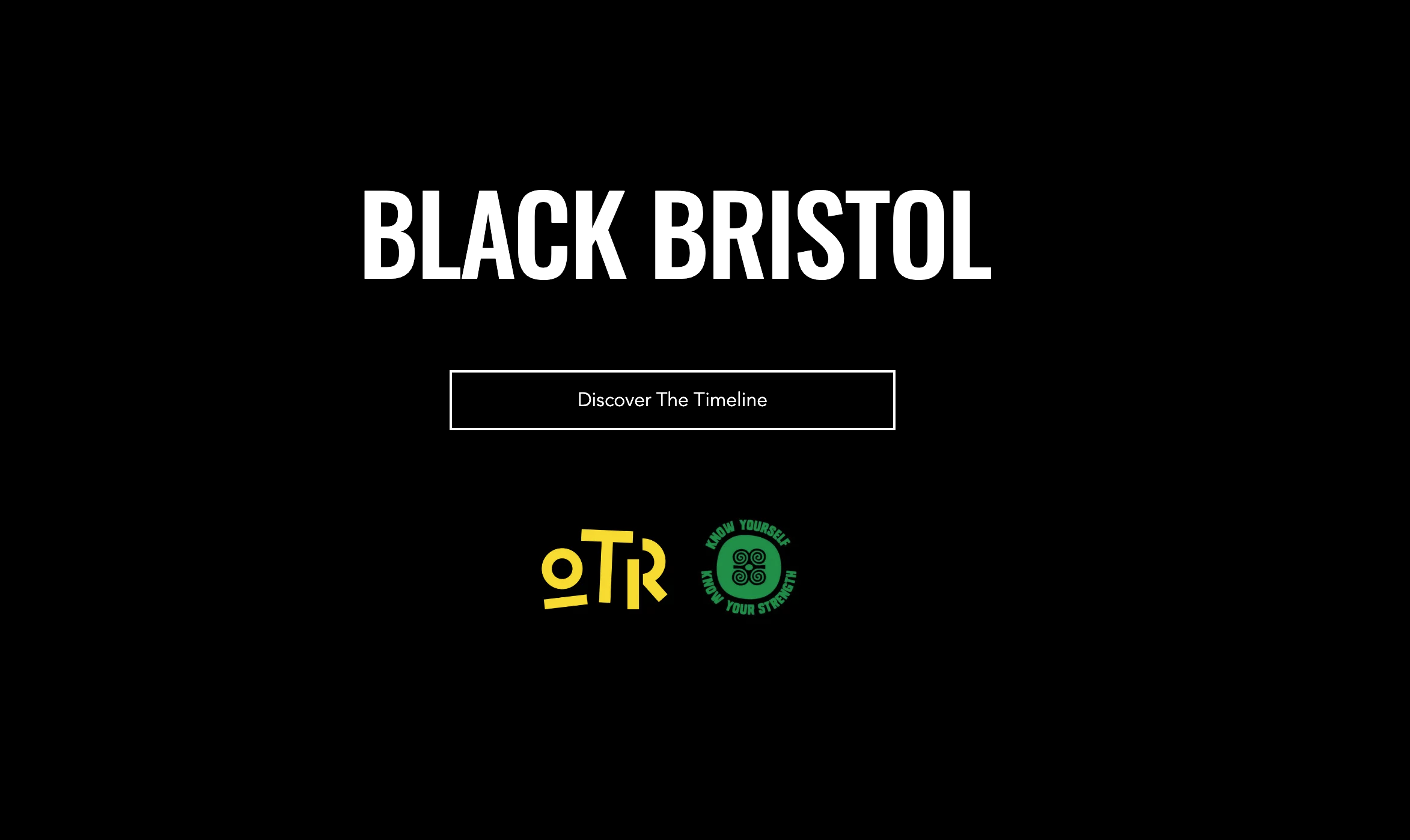 Introducing Black Bristol
Today I would like to share a project developed by one of our Advisory Board Members, Lewis Wedlock (our recent interview here), called "Black Bristol". It is an online interactive timeline featuring the history of Black people in the Bristol area. The website launched yesterday so I strongly encourage you to check it out and get involved.
Here is an introduction form the "Black Bristol" website:
OUR HISTORY INFORMS OUR FUTURE
There is a reason we put together this project. The education system as it stands does not do enough to show young black people the history of the city they live in and how this city has been shaped by black people across time and space. We view historical education as a mental health intervention because when you know yourself, you know your strength. By stripping Black history away from the curriculum, you strip away an opportunity for a young person to form their identity. We want you to know that your history leaves clues, it leaves lessons and it leaves examples of how excellent black truly is. It provides you with an example of how excellent you are. 
OTR Bristol is a mental health social movement by and for young people aged 11-25 living in Bristol and South Gloucestershire. Project Zazi is a part of OTR. You can find out more about Zazi here.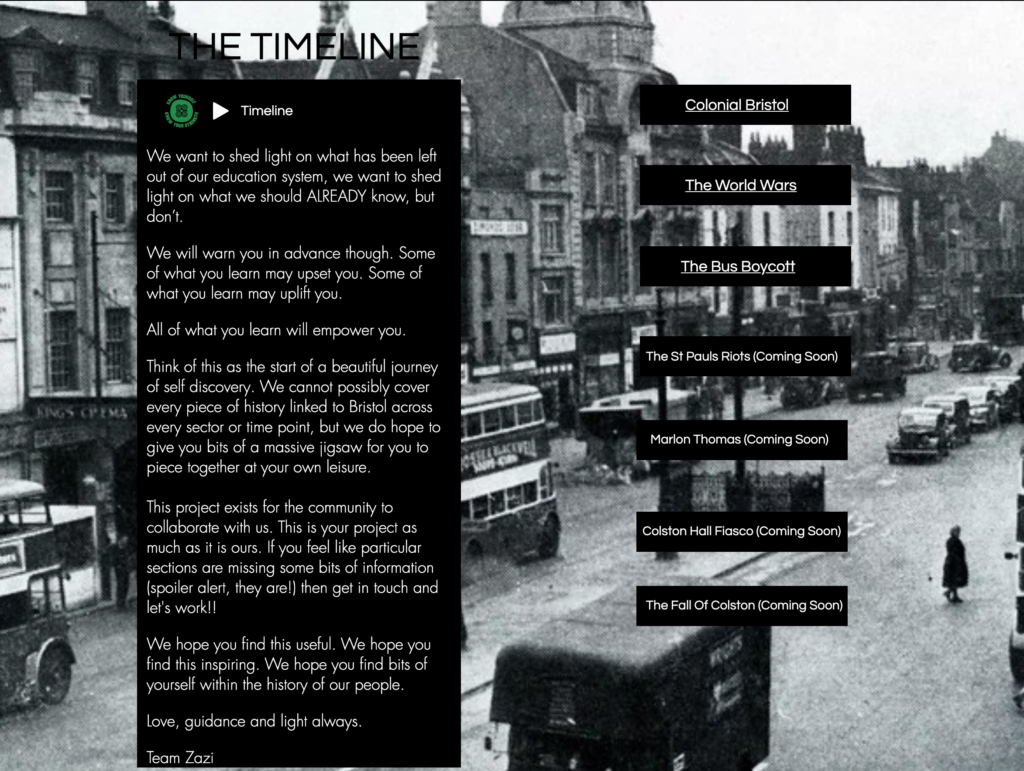 I personally find it so inspiring to see technology used to tell forgotten, untold or erased stories. First-time in the history of humankind most of us, providing our economic background and access to tech allows us to, have the option to share our stories. It's a fantastic opportunity raising the voices of many individuals and groups who in the past would simply be ignored. It is also a responsibility to ensure that our voices, but also voices of our ancestors are recorded.
I am really impressed with "Black Bristol" – I am learning a lot about my city and I hope to amplify those stories even more. Join me, check it out, share it. Don't let those stories ever be erased again.