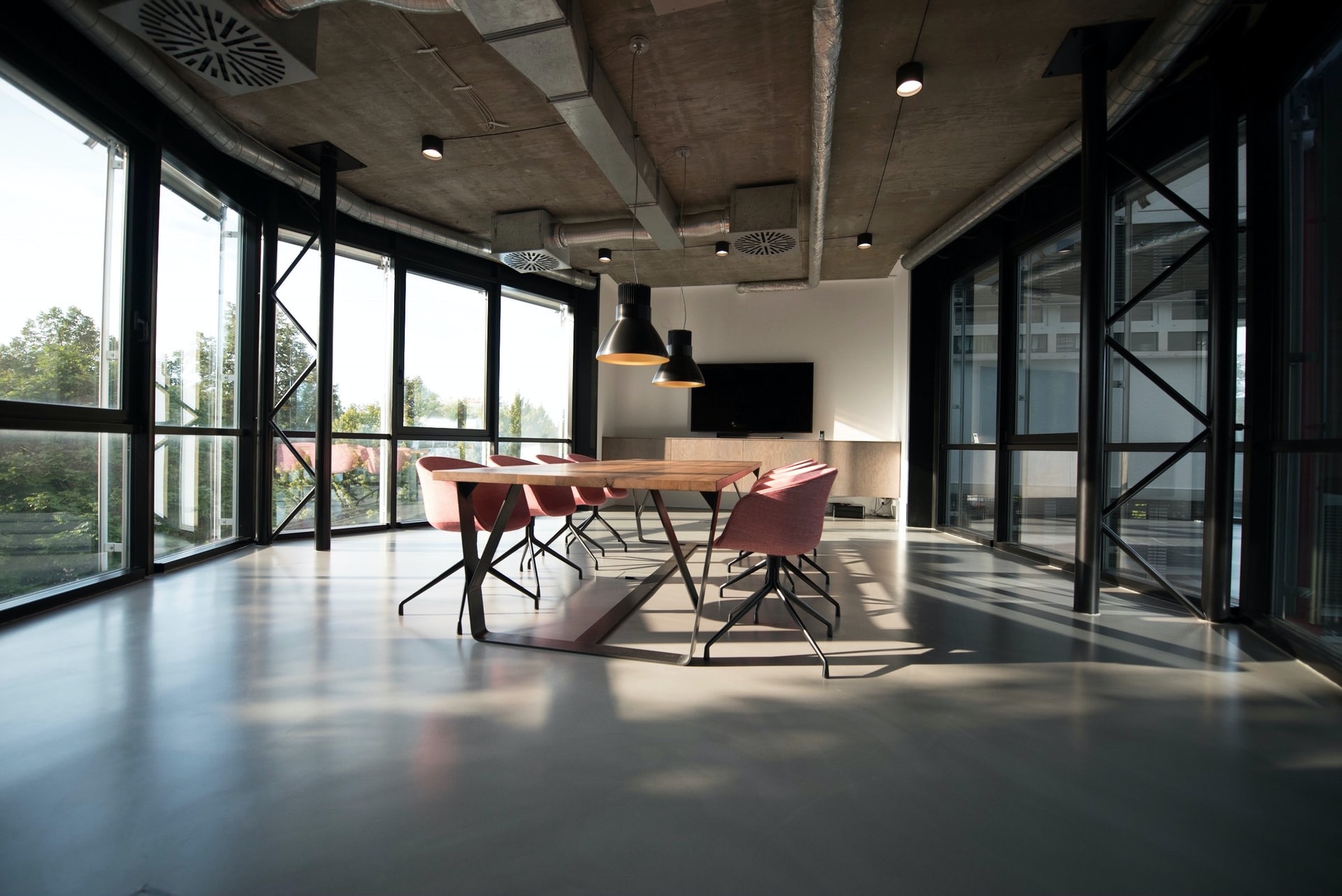 Zoom Mindful Meetings Checklist
This document was published last December, however as some of us start to go back to offline meetings too, I would like to remind you about the key challenge with exhausting meetings – oftentimes they are not necessary!
The Zoom Mindful Meetings Checklist is actually very short and sweet so I recumbent using it to prepare, run and wrap up a meeting. However, before you even set up up, please think carefully: do you really need it?
I personally have a three meetings per day rule I am aiming for and that applies to both offline and online meetings (of course I can do it within my current role, I know it's not always possible).
Unnecessary meetings take up valuable time, energy and affect our wellbeing in a negative way, so let's leave them for the times when they are reasonable, crucial to the progress of our work.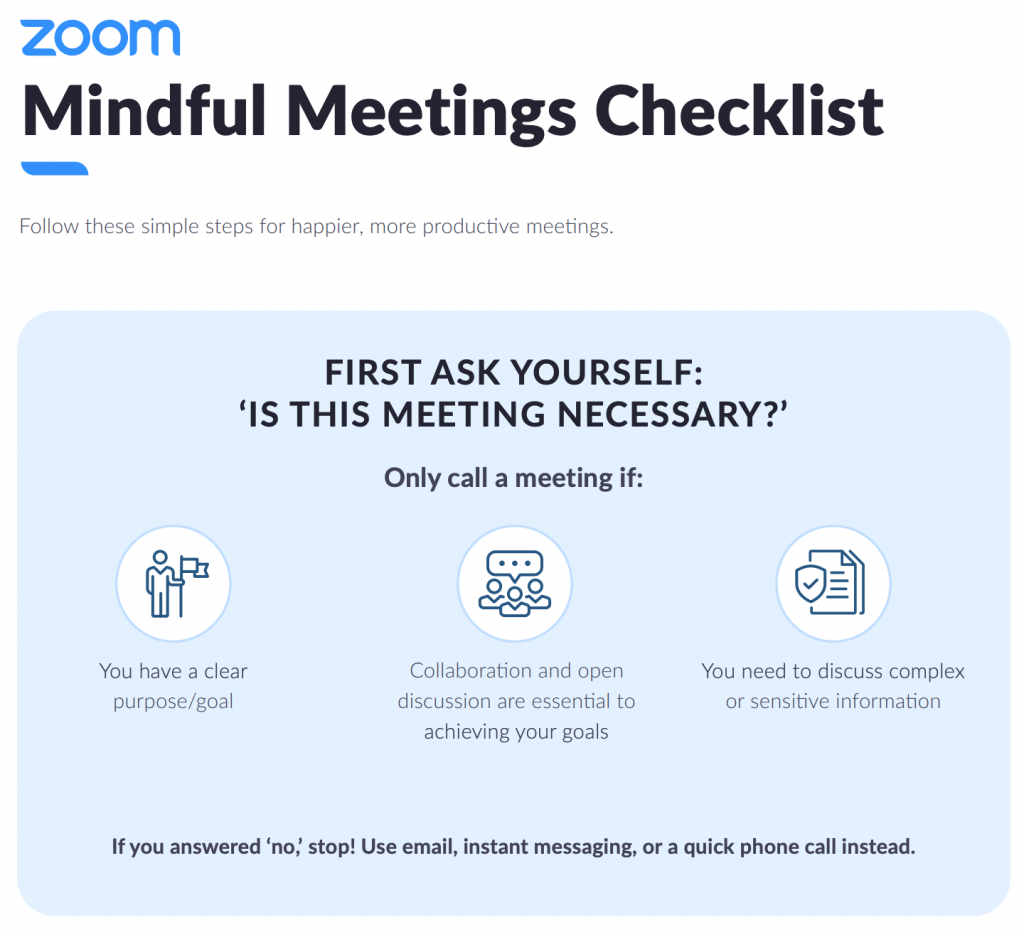 Photo by Nastuh Abootalebi on Unsplash