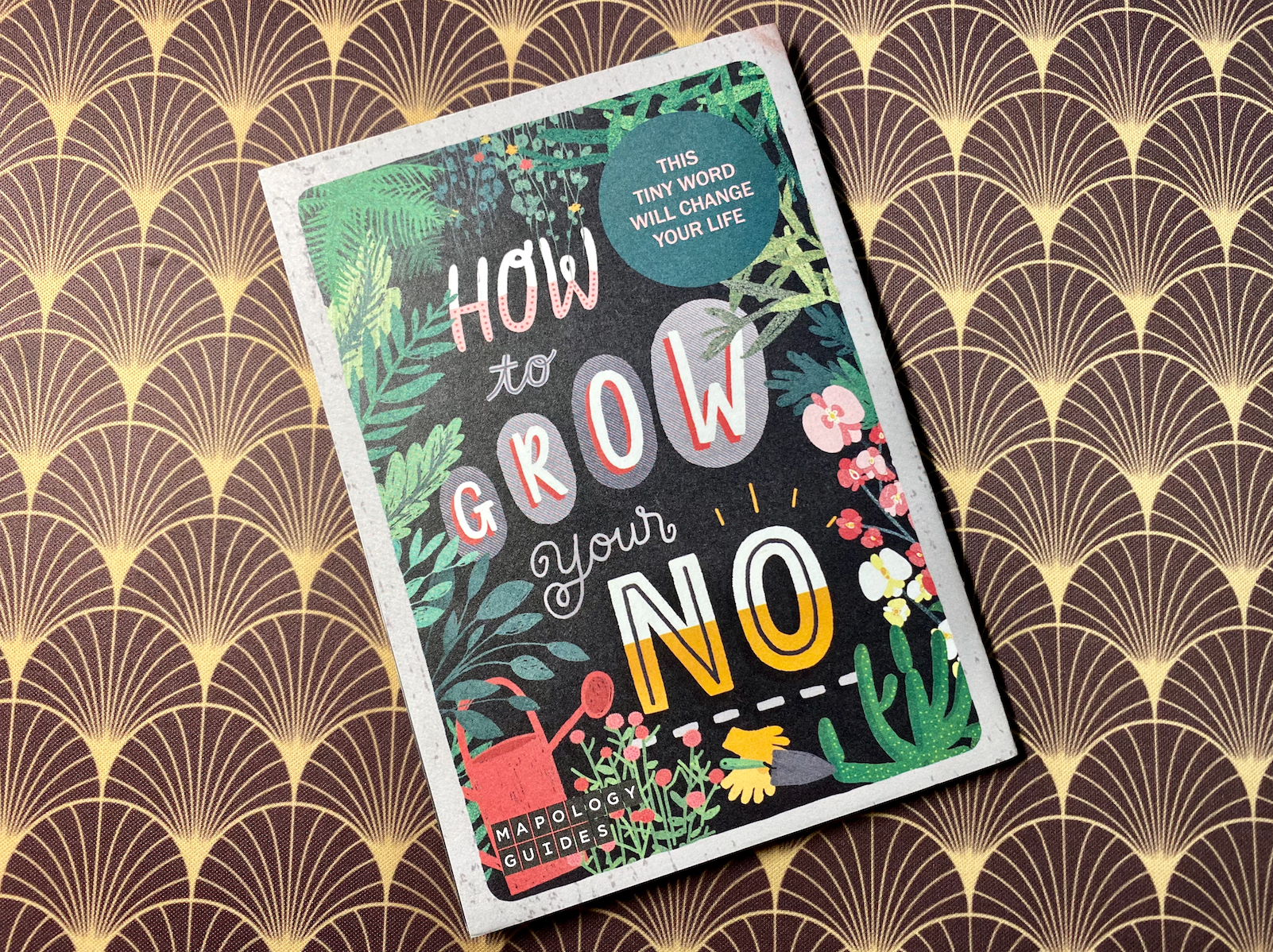 "How to Grow Your No." – Map Review
I blog a lot about books, so for a change today, we will look at a different therapy/coaching tool: a map. As unusual as this sounds, maps are something I work with a lot. In fact, when people ask me for a metaphor for my work, helping clients draw maps is exactly what I do. So to celebrate my first therapy placement recently, I have treated myself to a set of Mapology Guides, and today, I would like to talk about my favourite one: "How to Grow Your No."
This map takes us on a journey through a greenhouse full of various plans, exploring different forms of saying "no". I wasn't aware of so many ways of doing it, so I have learned a lot from this journey on paper. There is a soft and hard "no", there is a binary and more general "no" too. At the end of the journey, we arrive at a shop with additional tools to cultivate this new habit. And as we follow the metaphor, we learn about weeding, pruning, feeding, training our habit of saying "no." All of those explorations are so helpful.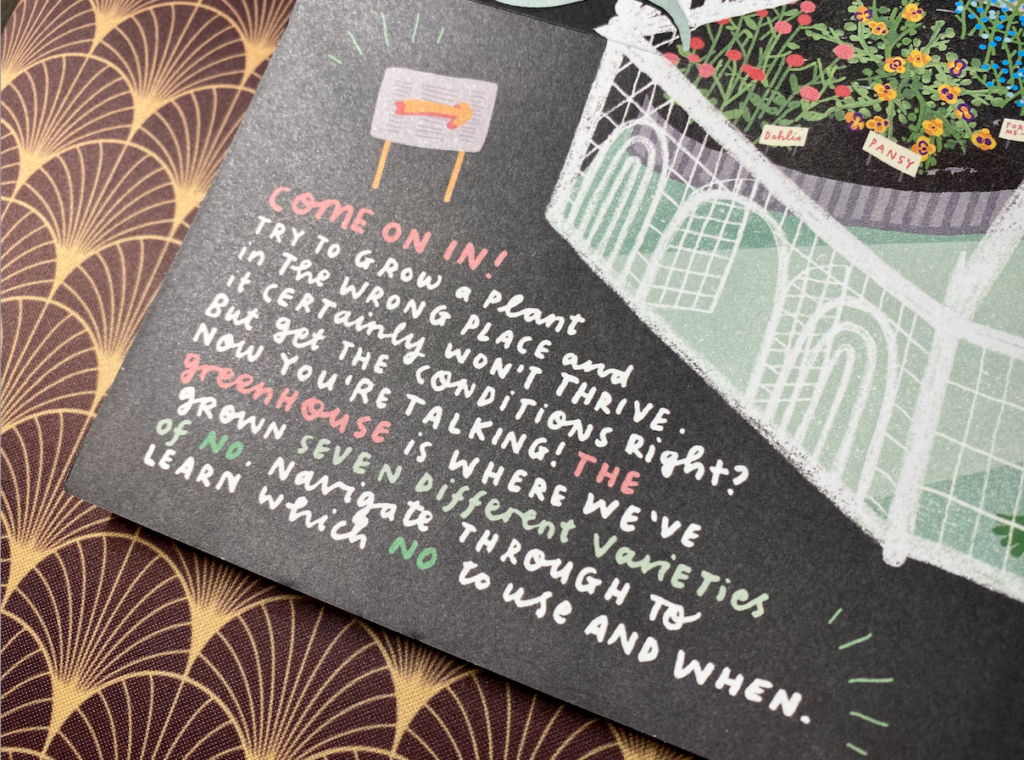 So why is this map so helpful? Well, first of all, the therapeutic professions attract people who care for others; thus, oftentimes are more familiar with saying "yes" than "no." In fact, during both coaching and counselling training, we spend a lot of time exploring our boundaries for the client's safety and trust. Using this map can be incredibly helpful during the training and continuing professional development.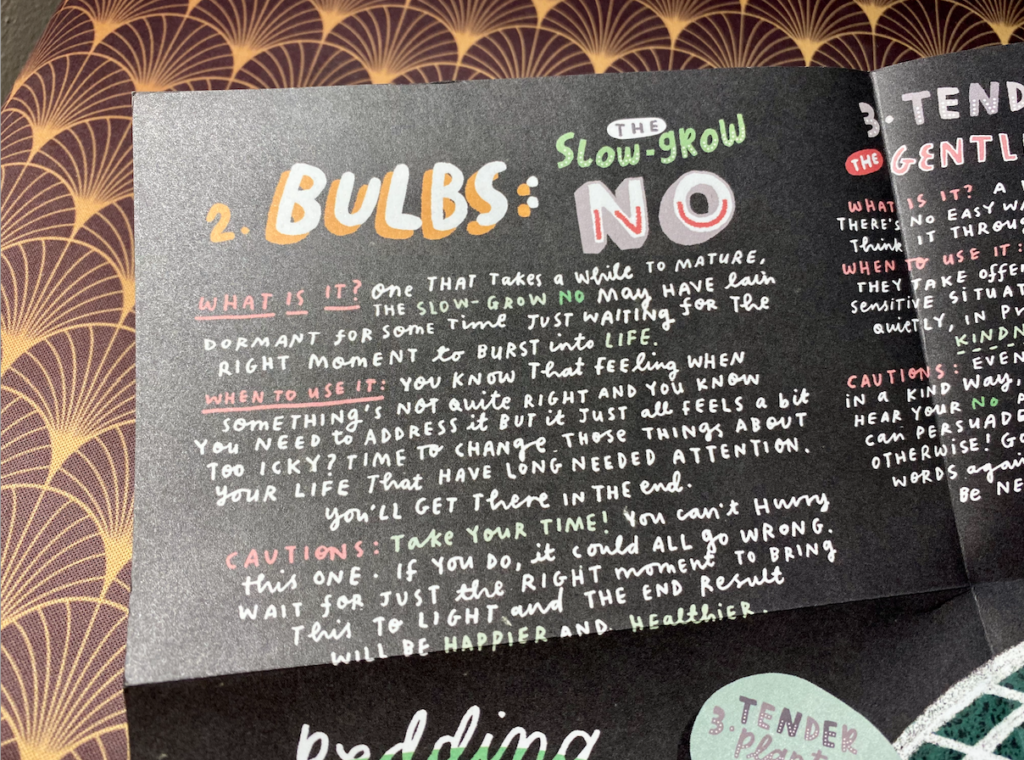 Of course, the map is also a wonderful support tool for the actual client work too. Mine is hanging on the office wall, so I can always point out some areas of the visual to my clients and start our work there. I can imagine this tool being incredibly useful with work with young people. And with adults who might prefer clean language work, metaphors, and visual tools. Fantastic prompt for deeper therapeutic or coaching work.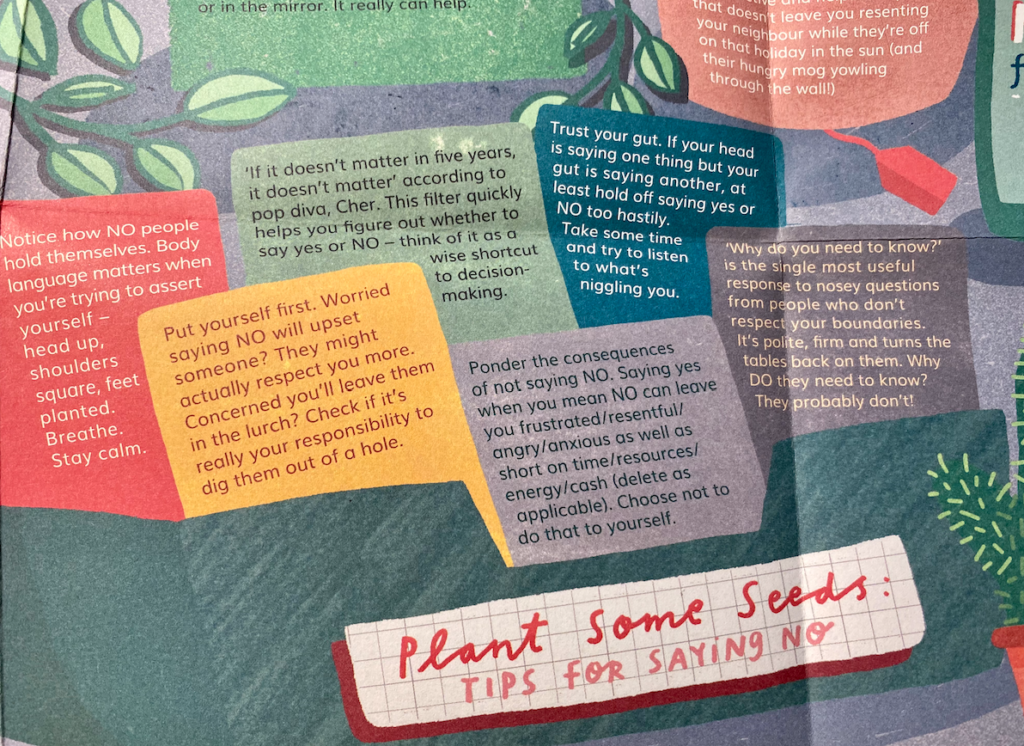 As I continue my journey with maps, I admire the creativity, wisdom, and innovation of this product. It works on so many levels. For my own reflective work, I take away one quote by @Lottie_Storey (based here, in Bristol):
Set firm boundaries now and you'll bloom. Remember, the only people who get upset when you set boundaries are the ones who benefited from you having none.

@Lottie_Storey
By the way, for a bonus set of reflective tools, you can also get the map in the Blurt Foundation shop together with other goodies.