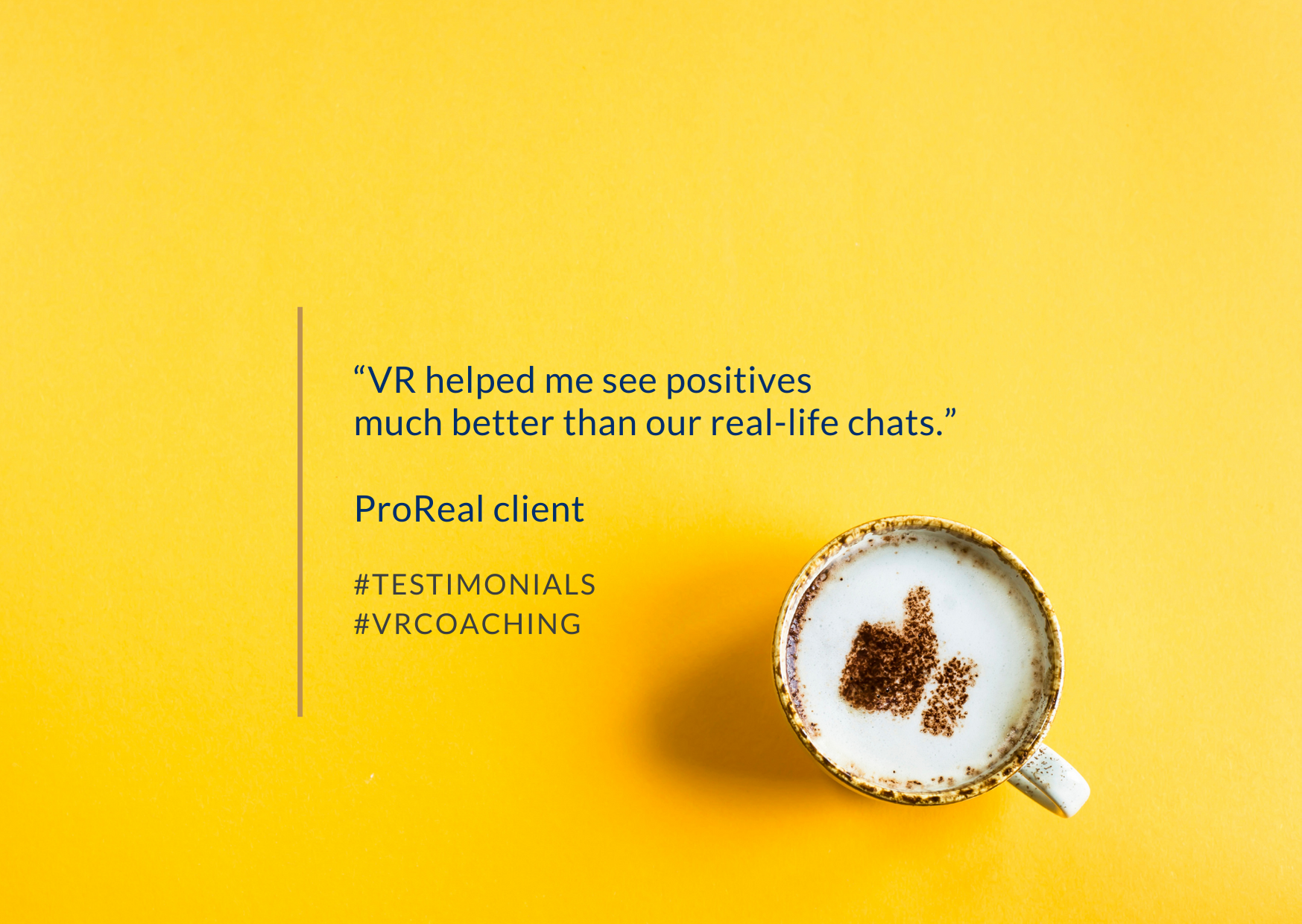 ProReal VR coaching testimonials
In August I have promised to share feedback from my work with ProReal VR with my coaching clients, so here is just a small collection. I am really impressed with all my lovely clients who ventured into this new area with an open mind and heart – they all benefited from a fantastic journey. A journey I was humbled to share with them.
You can find more testimonials over on Voxel Hub Instagram account.
I honestly cannot wait to do more work in VR. It is a powerful tool – when used primarily or just as an additional part of the overall coaching toolkit. I strongly recommend it. If you are a coach or a therapist, do go and check it out.