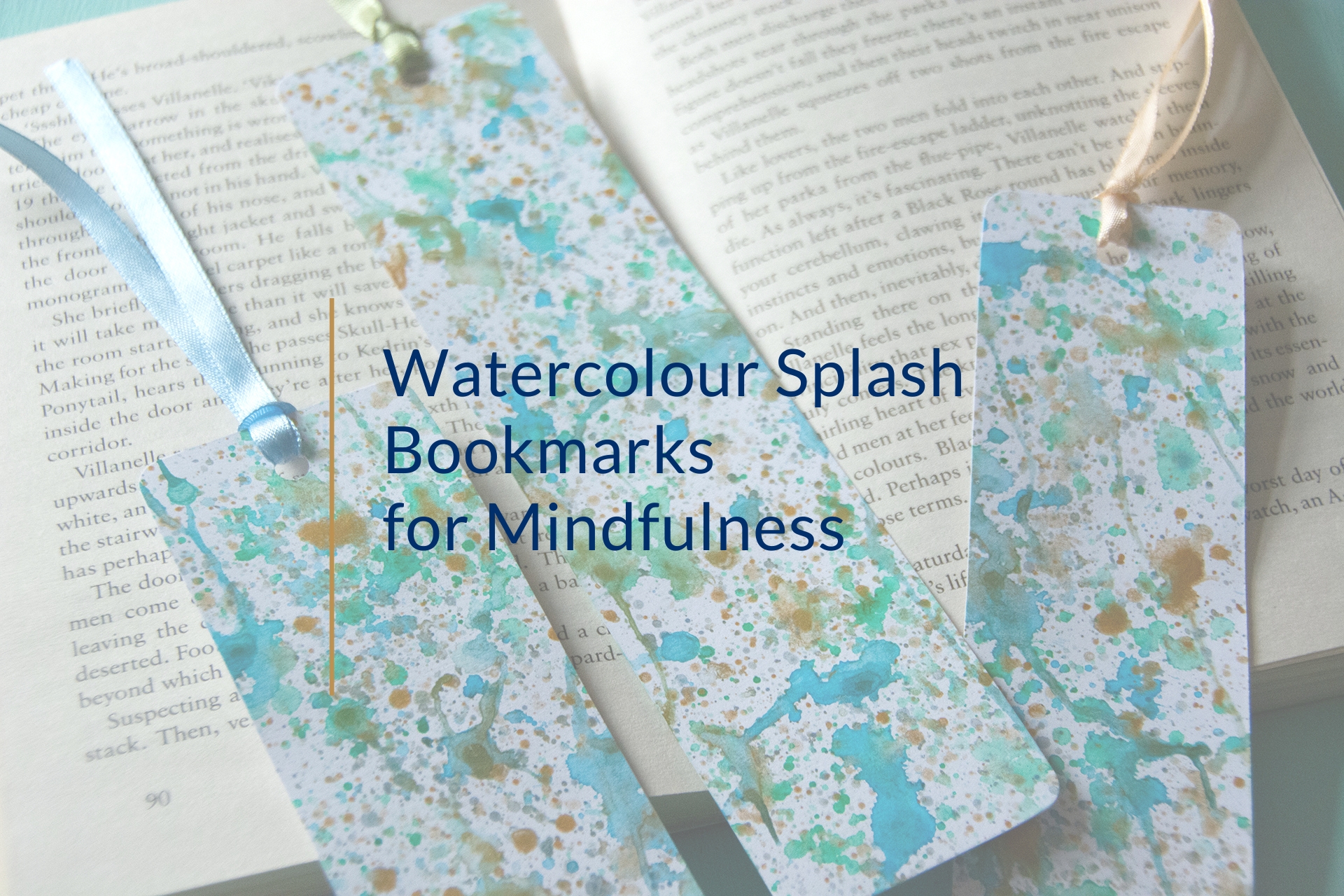 Watercolour Splash Bookmarks for Mindfulness
I find watercolours very satisfying. Sometimes only playing with colours and not necessarily creating anything in particular works for me. During the lockdown, I used to do a daily 15-minute watercolour practice, and it felt great. I'm trying to return to this, even if not every day. I try to find a couple of minutes to myself to relax and watch the pigment spread on the paper.
To make watercolour splash bookmarks, you don't need to be advanced in watercolours or have an expensive set. Entry-level watercolours will work just fine, and you don't need the whole palette as well; 2-3 colours are enough. I used here blue and green from the regular watercolours set and gold from the metallic set. For the paper, I used basic mixed media paper; you don't have to have special watercolour paper for this project; anything thick enough will work.
Materials & Equipment
A5 sheet of thick paper
Watercolours
Cup of water
Paint brush
Scissors
Hole punch – optional
Pieces of ribbon – optional
Hairdryer – optional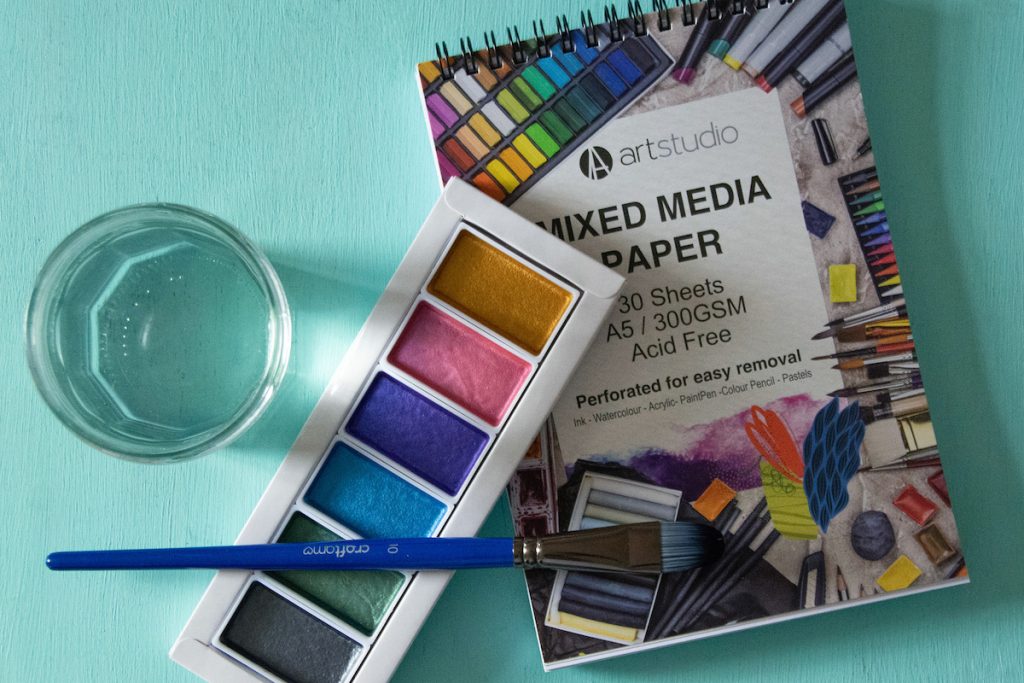 Method
Splash the paper with watercolours by hitting the brush on your finger. There are no rules here; add as much or as little colour as you wish. Enjoy the process. When you are happy with the coverage, either leave the paper to dry or use a hairdryer for the splatter effect!
If you want the bookmarks to be double-sided, repeat the same on the other side of the paper.
Once the paper is completely dry, you can divide it into bookmarks. An A5 piece of paper should make roughly three bookmarks when cut vertically.
Round the edges with scissors or with a corner punch if you have one.
Optionally use a single-hole punch to make holes for the ribbons or skip this step altogether.
Your new bookmarks are complete!
If you find this article useful, please share it with others who may benefit from it.
Photos by the Author