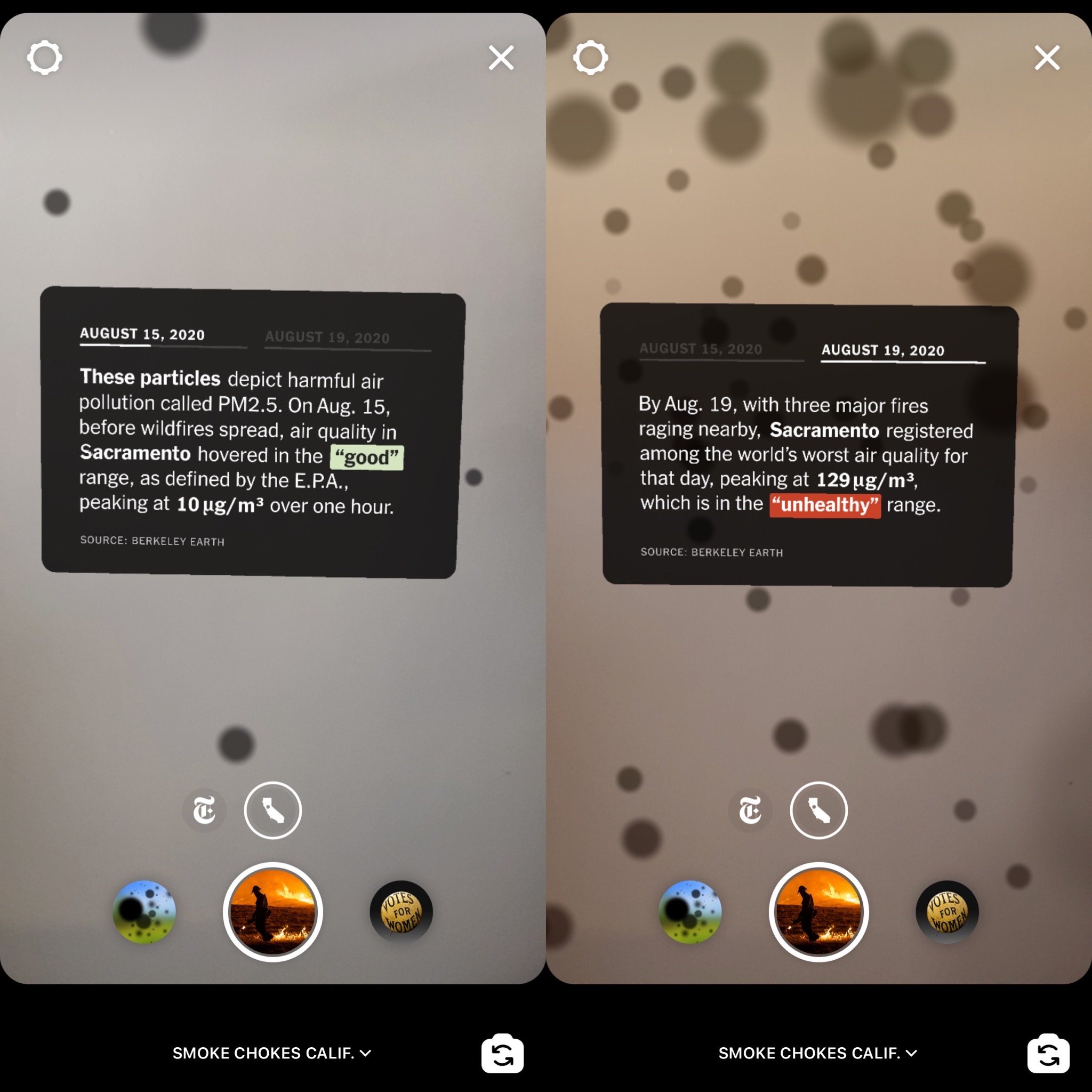 New York Times Instagram effects – great use of AR storytelling
It might be a bit of an immersive experience but if you want to see augmented reality storytelling in action, click here, here or here on your mobile photo and use those three Instagram effects. New York Times is well known for its fantastic use of digital tools for transmedia (i.e. cross-platform) storytelling. This way of raising awareness about important topics works really well because it is simple, immersive and very personal.
What am I talking about then. First, let's look at their "Votes for Women" effect. When you open your video story option you can choose a pin, pennant or an umbrella to try out the "new look" and to read a few facts about the movement. Then you can share it with your audiences to educate them and to join the cause.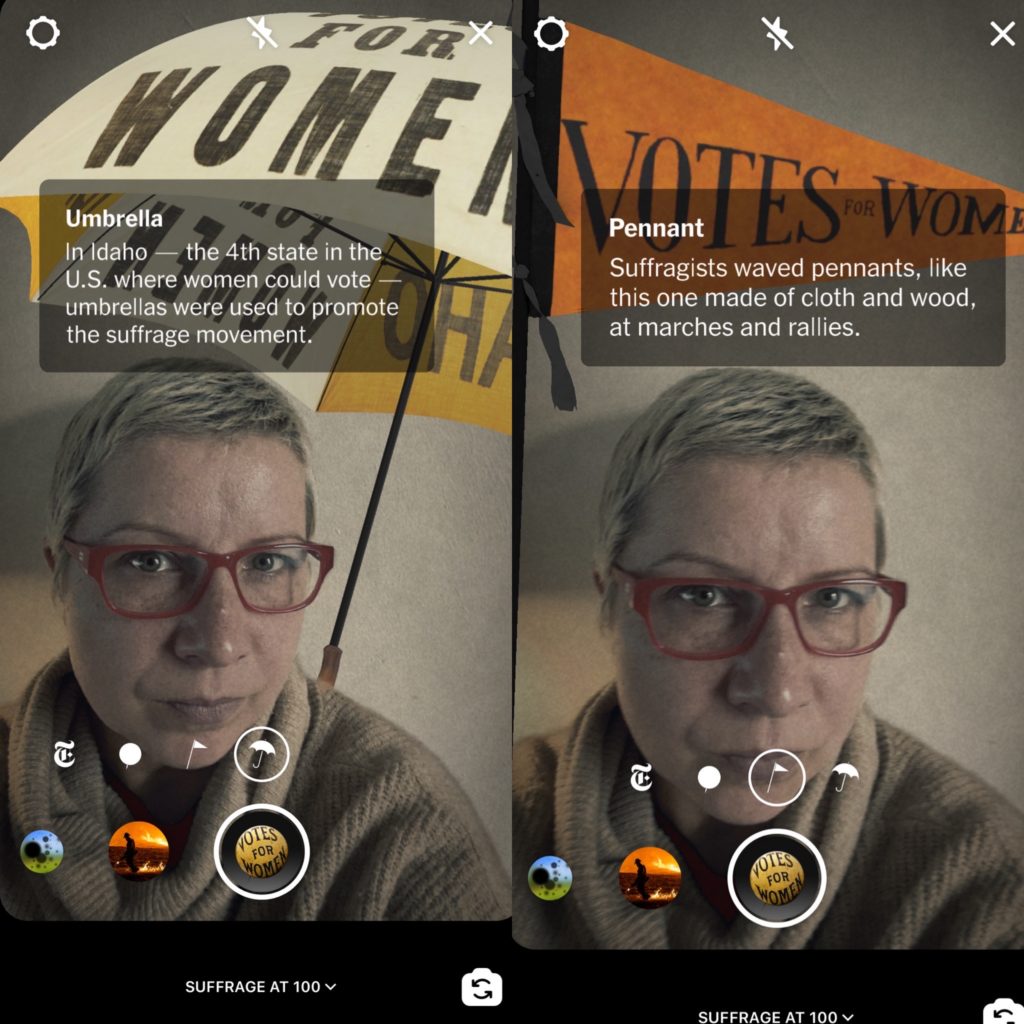 Another fantastic effect is the Air Under Lockdown– it is pretty self-explanatory but that is exactly why it is also so very powerful for education about air pollution, climate change and the unexpected effect of the pandemic lockdown: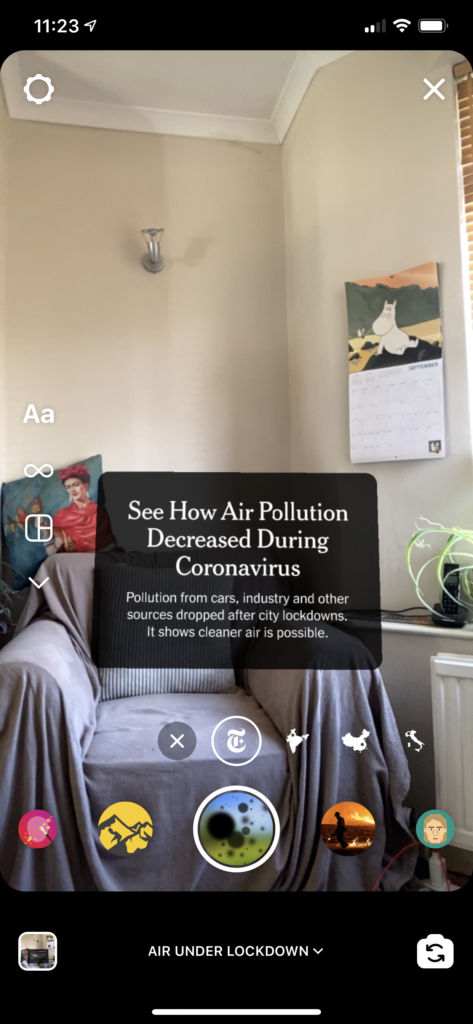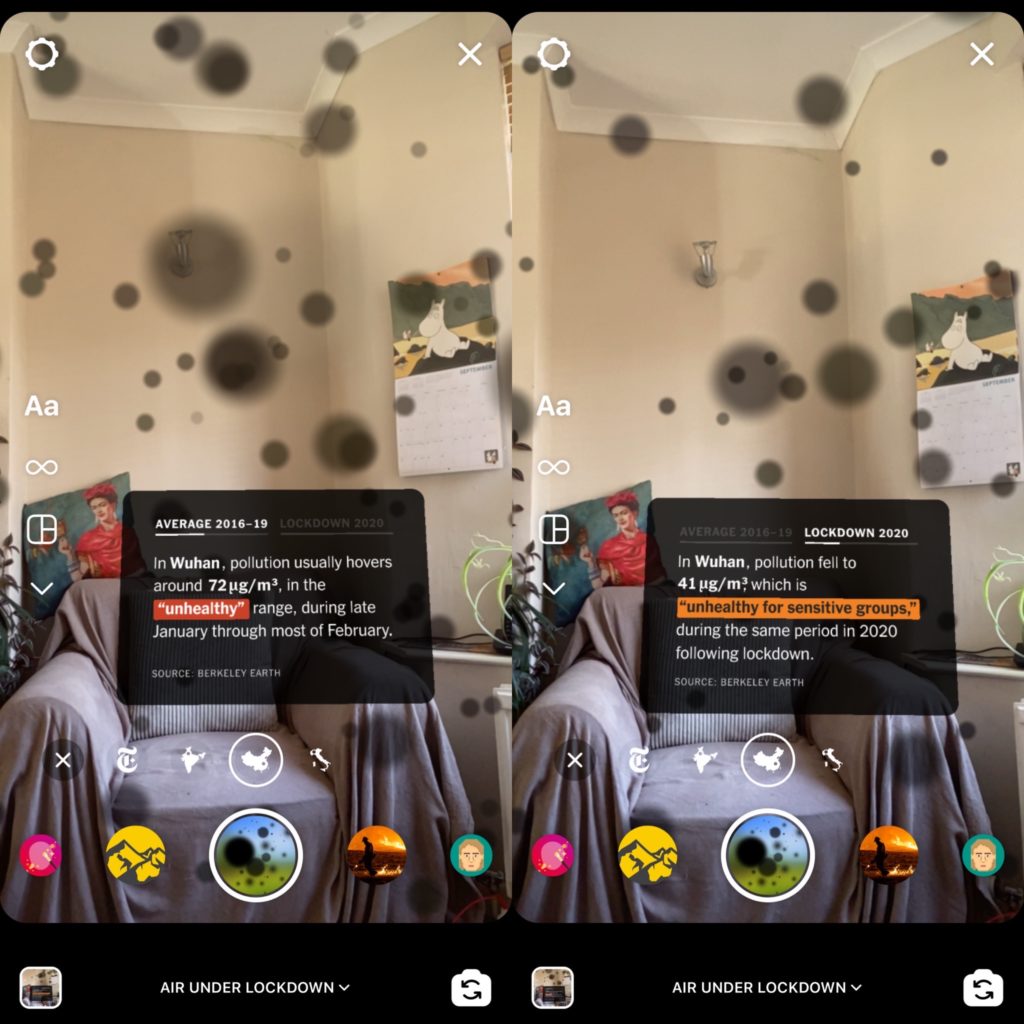 And finally, the most recent effect raising awareness around the US fires – showcasing the impact of fires on air quality in California: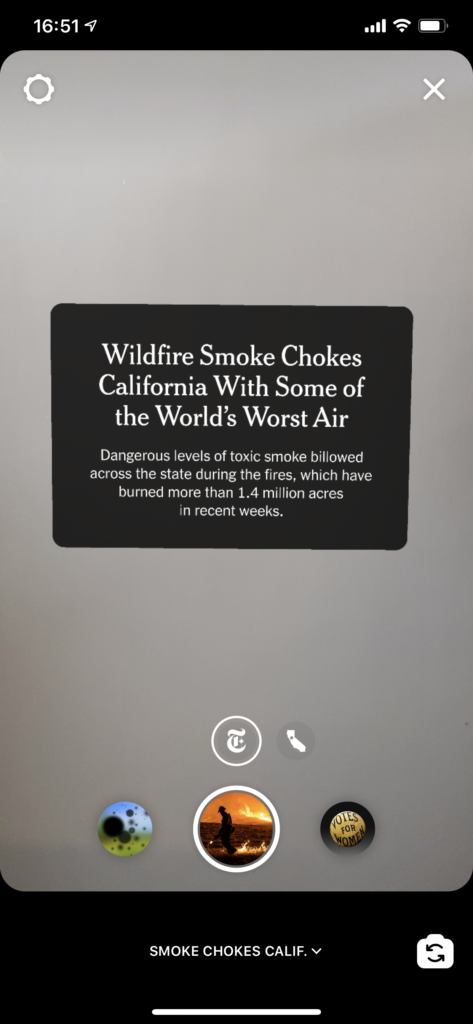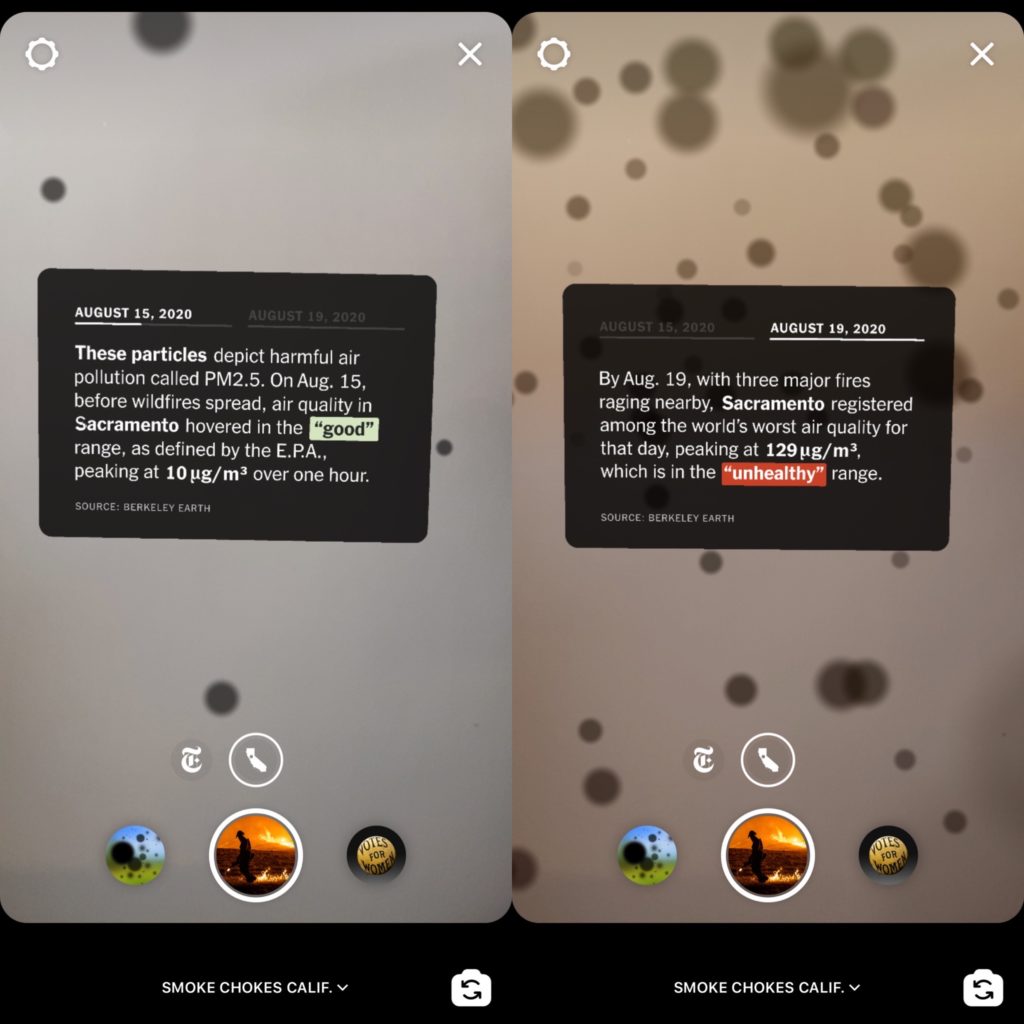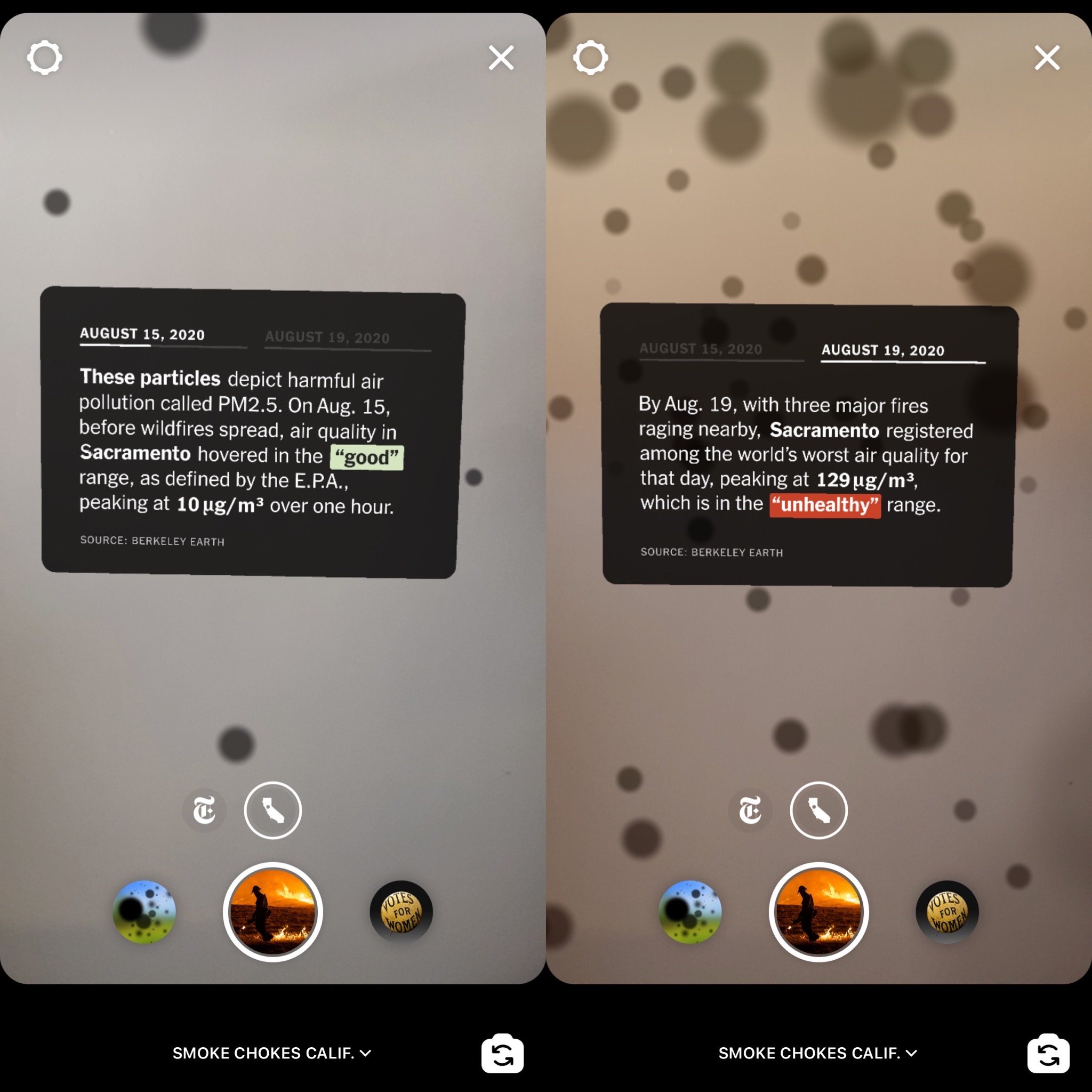 Now, I know that Instagram story filters are usually associated with so-called "narcissistic" attempts to take cute selfie photos and videos (studies show people who take selfies can become kinder, hence why I write this carefully), but it's worth considering for a moment how leading brands and news outlets can also utilise the Instagram functions to educate their audiences. I recommend checking out those three effects and reading the New York Times Instagram stories too.
Do let us know if you spot similar, inspiring use of social media functions for digital storytelling.