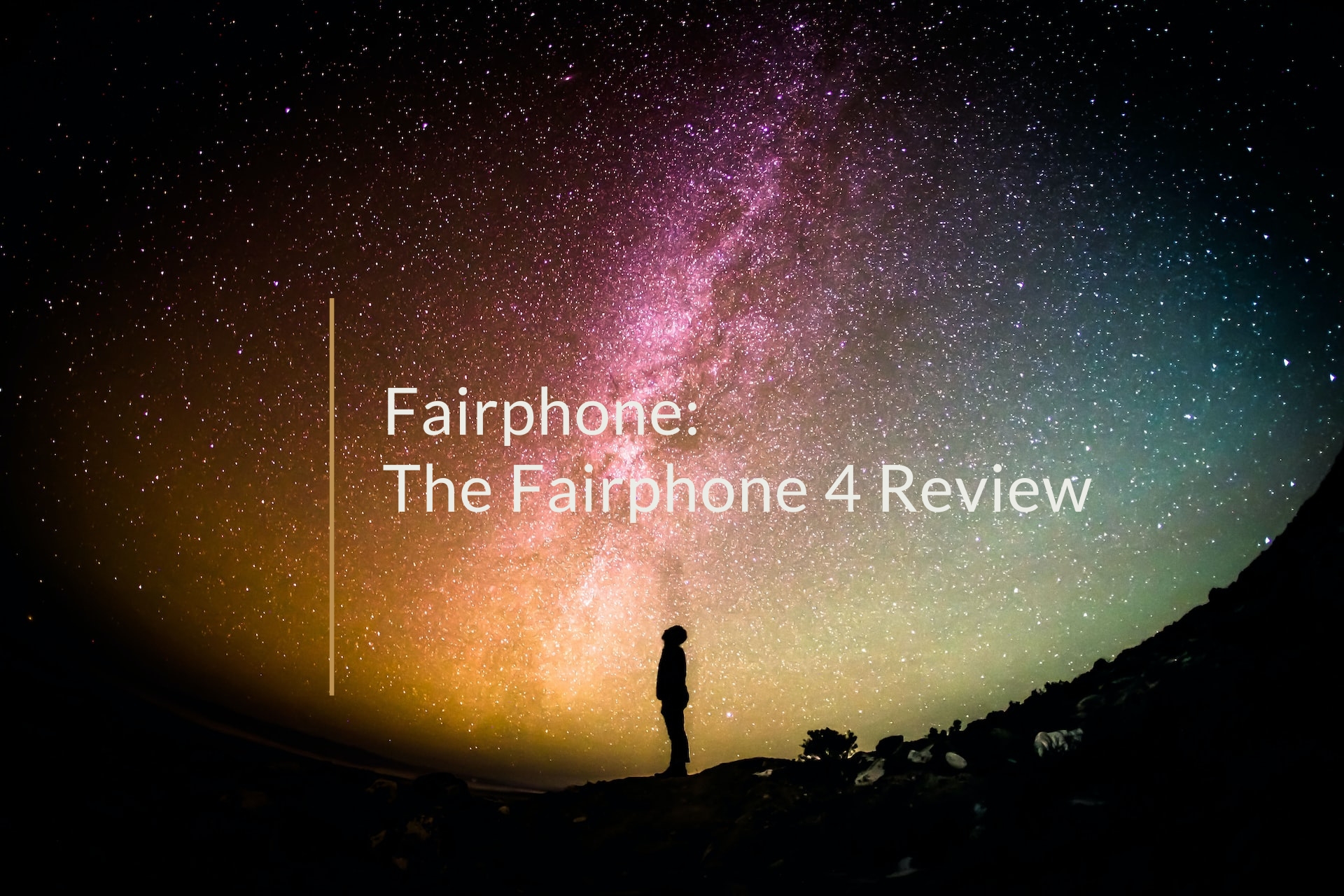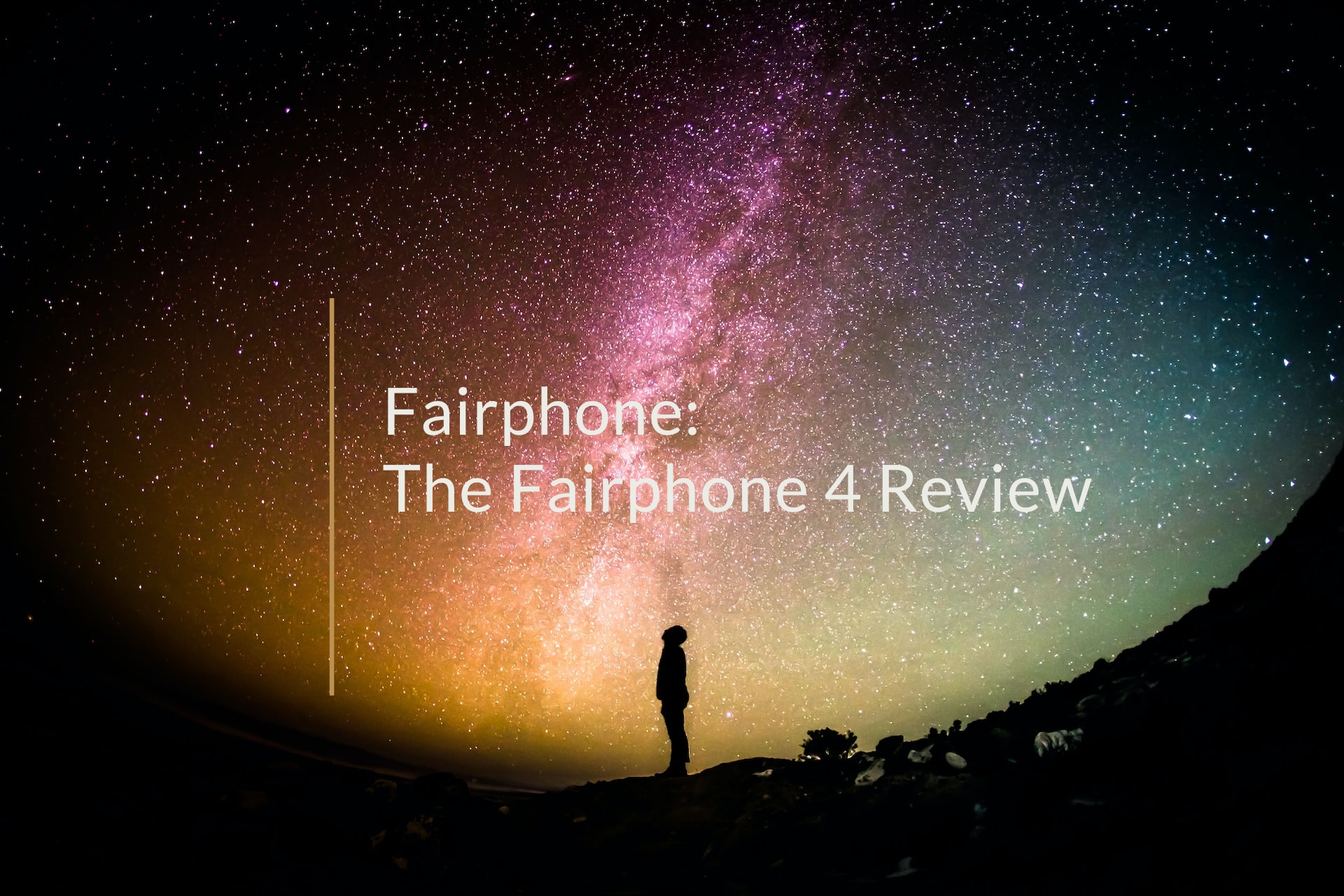 Fairphone: The Fairphone 4 Review
I bought the Fairphone 4 with 8GB RAM and 256GB Storage around three months ago. Compared to other mid-range smartphones, it felt a little expensive at £499. However, this was one of the only modular smartphones on the market, so compared to the prices of other modular phones, it felt much more reasonable.
It was also the most easily repairable and the most environmentally friendly phone that I could find. For some, it may not feel worth the price, but there just aren't many realistic options at this point in time. It's a higher cost to your wallet rather than the planet – or human lives. I'd say that's a cost I'm happy to take on.
According to Fairphone, the Fairphone 4 does everything like every other phone, except ruining the planet – I decided to put that to the test.
What is included?
It is only the actual phone included in the package, as Fairphone has put charging cables and earphones as optional extras. This is an effort to reduce electronics waste, as many people already own cables and their own headphones/earphones already. The cable is a bit steep at £31.95, so I was glad to be one of those people that does already own the 'optional extras'.
First impressions
In comparison to the sleek modern-day smartphone, the Fairphone 4 is a little chunky. This felt most noticeable when I first switched from my previous phone. If a thin phone is really important to you, this may not be the phone for you! However, I found that within a few days, I was used to its size and wasn't bothered at all by its chunkiness. The reason for its size is the modularity of the phone; for it to be thinner, it would have to be less repairable.
The bezels (the space surrounding the screen of the phone) are also quite thick, which did make the phone feel a little outdated. However, this is something else I quickly got used to. I don't see this being a massive issue unless you are really into gaming!
It is a mid-range phone that comes with Android 11 installed – I have updated this to Android 12, and it runs well. When I first started using the phone, I thought the fingerprint scanner wasn't very good, but as my muscle memory changed to fit the new phone, it appeared to also become more accurate. You can also use the Google Smart lock as a trusted agent so that your phone doesn't lock when you still have it on your person.
The screen quality at 60Hz LCD is okay but definitely not impressive, especially in comparison to other phones in the same price range. For those (like me) that have no idea what 60Hz LCD actually means, it means that the phone display refreshes 60 times per second. The quicker the refresh rate, the smoother both motion and content appear on the screen. This factor in a phone is most important when gaming or watching videos. I can see that it may be important to some people, but for me, I am happy with a lower refresh rate. One of the advantages of this is that it actually uses less power, therefore prolonging the battery life.
Battery life
So far, the battery life has been really good and has been noticeably different from previous phones. I find that I can use it as much as I want and not have to charge it until mid-way through the next day. It also charges fairly quickly at a speed of 30W, so you don't need to charge it for too long to get a good amount of usage out of it.
Speakers
The audio is another part of the Fairphone that is simply 'okay'. The speakers aren't anything worth shouting about, although most smartphones don't have particularly good sound quality. If you want to listen to music or longer videos, it is worth using a pair of headphones or a speaker.
Camera quality
The camera quality is decent, with dual 48MP rear cameras and a 25MP selfie camera. The photos I've taken with the rear cameras are about as good quality as I need, but I have noticed it isn't anywhere near as good, for example, as my partner's iPhone 14. The selfie camera is better quality than I expected, and you can easily take clear, good-quality photos.
I have included some photos I've taken with the rear cameras below.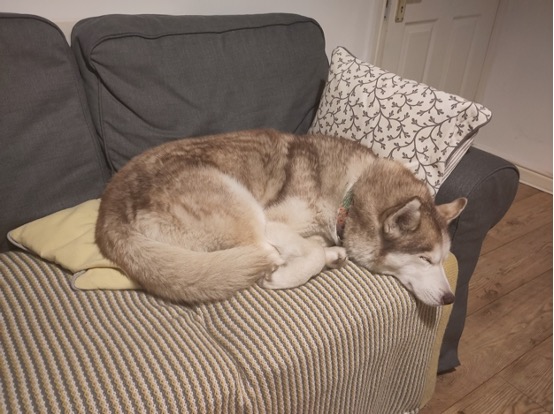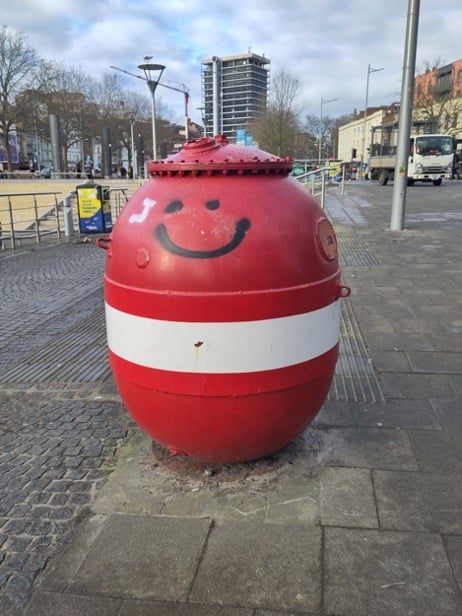 Weatherproof
The Fairphone 4 is weatherproof (not waterproof!) – quite an achievement for a modular device. It has an IP54 rating for dust and water resistance, which means that it will be protected against contamination from limited amounts of dust and other particles, as well as being protected from water sprays from all directions.
I think that part of the weatherproofing may be having no headphone jack and instead having the USB-C charging port. This is worth noting, as any wired earphones or headphones are unlikely to be used without an adapter.
Durability
As a chronically clumsy person, a repairable phone was also appealing to me because of the number of cracked screens I managed to produce. So far, I have dropped my phone, with the case on, at least ten times as once without the case (onto a tiled floor). The phone has survived my ill-treatment, with only a small part of the cover being scratched and no discernable issues.
The repairability of the phone will no doubt increase its durability as instead of giving up when the battery gets old, and I will be able to replace it for a fraction of the price of buying a new phone.
Repairability
I have not yet had to replace any parts of my Fairphone 4, so I have included this video to show how simple it is to take it apart and put it back together. No part of the phone is permanently glued shut – unlike the majority of smartphones – and parts can be replaced with a standard screwdriver.
There are also step-by-step video tutorials on the website to show how to replace each component.
How to replace the main cameras
The Fairphone 3 and Fairphone 4 have both received a perfect iFixit score of 10/10 which is based on how easy a device is to repair. iFixit's teardown video can be found here:
'The Fairphone 4 earns a 10 out of 10 on our repairability scale for its modular design, easy access to critical parts, and easily accessible spare parts and repair information.'
Cost of the parts and screwdriver
The replacement parts don't appear to be overly pricey at a glance. The replacement charging port costs £12.95, and the most expensive replacement parts are the rear cameras and display, both costing £69.95.
Although spending around £70 on replacement parts may feel like a lot, I believe it is reasonably priced as you would spend at least that much to get a display fixed, and most other components of a smartphone are not usually replaceable at all.
The screwdriver they sell is the iFixit PH00 at £4.95, which actually appears to be cheaper than the iFixit website itself.
You can find all the available parts here.
Fairphone is the only electronics company to offer a warranty for as long as five years. This is because a 'phone's biggest environmental impact comes from making the thing in the first place. So the longer you keep it, the more sustainable it becomes', so the warranty encourages longer-term use of the phone.
Their 5-year warranty is applicable to Fairhphone 4 purchases made before 31st August 2023. Any Fairphone 4 purchased between 1st September 2023 to 31st March 2024 will be covered by a 3-year warranty instead. This is still a year longer than the industry average.
Their accessories, previous devices and spare parts also come with a two-year guarantee – although you do need to keep the receipt to claim this.
Fairphone have also made it clear that any DIY repairs that have followed their repair guides or tutorials should not void the warranty. This is important to note because taking apart and attempting to repair many devices will void their warranty.
What is not covered?
The issues not covered by the Fairphone 4 extended warranty include accidental or cosmetic damage and normal wear and tear. The examples they give are
deterioration of your battery performance
broken display after you dropped your phone
scratches on your back cover from daily handling
My verdict
The Fairphone 4, whilst not necessarily being the best phone out there, is well worth it, in my opinion. There are currently no other phones out there that come close in terms of sustainability, repairability and transparency of supply chains, so in my mind, it was the only real option. For those that are particular about sound quality or how sleek their device looks, this is absolutely not the phone for you. However, for those with a focus that has shifted towards sustainability and minimising harm, I would recommend the Fairphone without hesitation. I am happy with my purchase and look forward to seeing what Fairphone will continue to create and innovate in future.
In a world that is full of injustice and unfair practices, I do my best to make sustainable choices. No one is perfect, and the Fairphone certainly isn't, but it is an innovative company that is paving the way to creating a more circular and fair economy, especially when it comes to technology.
Check out Fairphones customer reviews on Trustpilot, where it has an overall rating of 4.3 out of 5.
If you find this article useful, please share it with others who may benefit from it.
Photo by Greg Rakozy on Unsplash