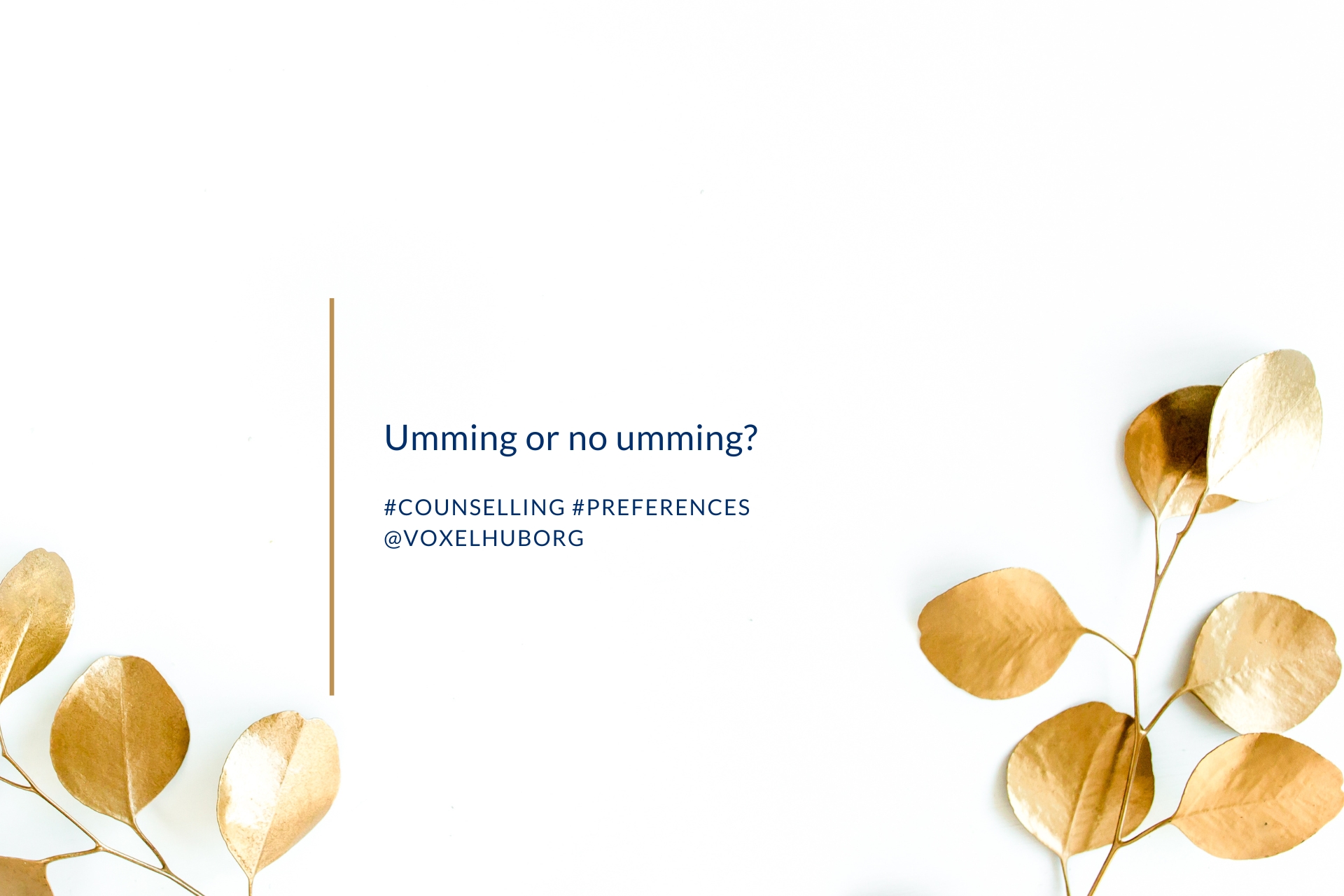 Counselling preferences – umming or no umming?
Welcome to our short guide to counselling preferences. It is important to consider our counselling preferences when accessing therapy, so here are a few things to consider.
We all know this: we say something, and the other person responds with "umm" or "aha!" Those responses can be helpful or irritating, especially when we feel that there is no genuine interest in the listener.
The same applies to counselling sessions. Even more so if you have already experienced a counsellor or other professional doing it in the past and not really listening to you.
This non-verbal way of signalling that we hear can be especially helpful when the client tells us a longer story or explanation, and we simply do not want to interrupt.
However, if you dislike those forms of validation, please flag them up. A skilful counsellor will not only find a way to adjust their reactions but also appreciate your feedback and honesty.
If you found this helpful and consider counselling, you can book a free initial consultation on our homepage.