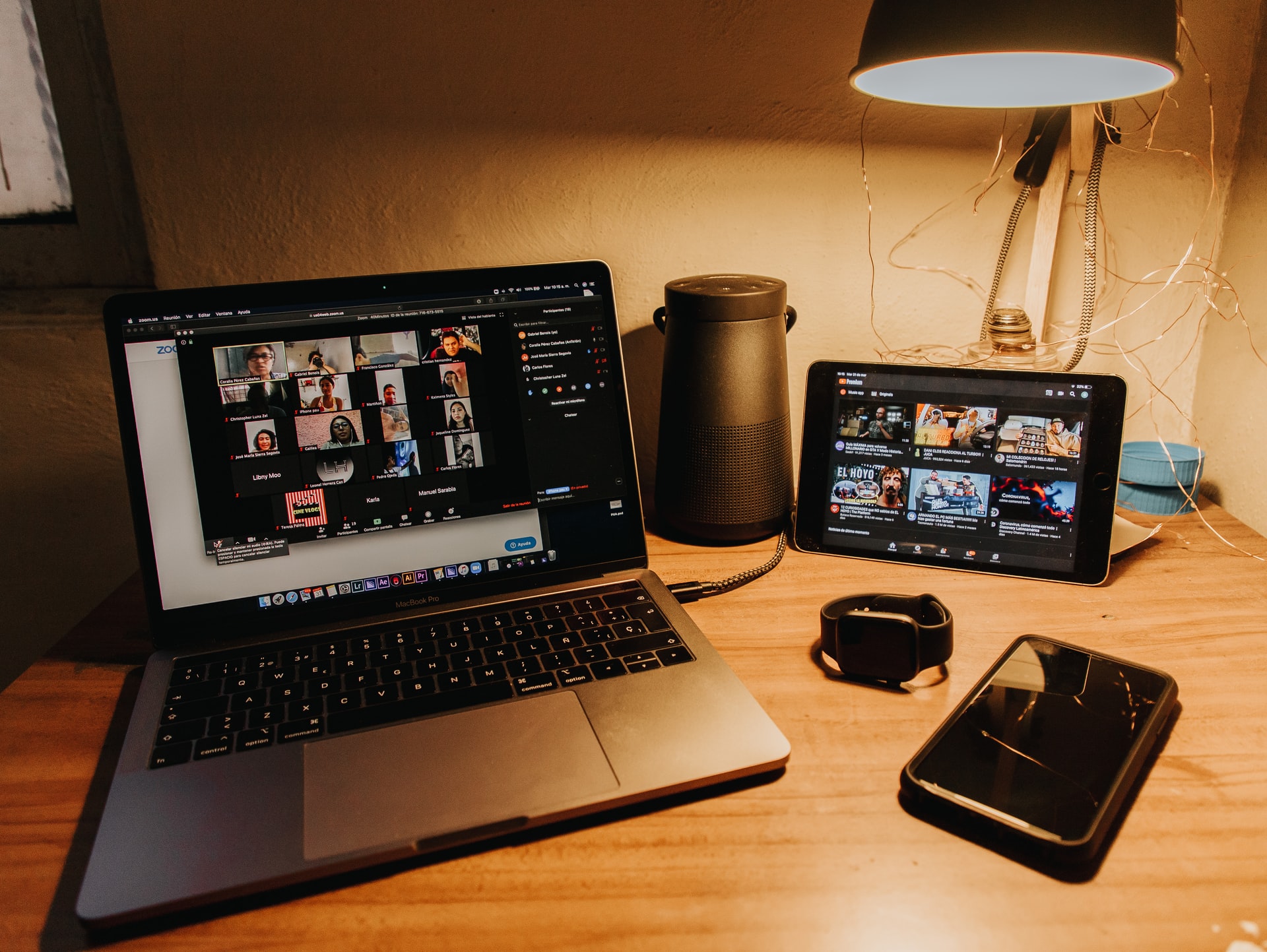 Top tips for online gatherings
A friend of mine asked me today for a few tips on online meetings so I promised to put together this short post. I hope you will find those tips useful. I use the word "gatherings" in my title inspired by this short video and a book written by Priya Parker. I like its connotation, implying the coming together of different people for a specific purpose.
PURPOSE
And that is going to be my first tip: define the purpose of your online gathering. Why are you organising the event? Why would anyone want to attend – what is the value for them and for you? What is the goal?
It sounds obvious but oftentimes I am asked to host an online event and expected to follow best practice for a particular format but without an underlying, meaningful reason for the event itself. Driving traffic? Increasing reach? Engaging customers with the brand? What does it really mean to the event attendees? How about Q&A with the CEO, educating customers on news about the brand, small introduction to a new theme, or simple entertainment? Be clear on your goals before you start planning your event because that goal will inform your reporting, feedback forms and affect the overall success of your event.
CONNECTION
On one hand, it's is relatively easy to connect online these days – we have many low cost or free tools and platforms to so. On the other hand, of course, it takes a good introduction, a good host and multiple ways to communicate with the attendees to establish a good rapport between the hosts and participants. So make time for connection: start off by asking your guests a simple question, possibly ask about their intention or initial questions, maintain eye contact and check the chat. Pause to allow time for guests to transition into the event. Pause to read their initial comments and respond to them so that your interaction is based on a true human connection. Nurture it during the event. Allow time for a good ending.
SKILL
It might sound obvious, however it certainly helps to be familiar with the software you are using for your online events. This is not only a question of sufficient support of your guests. Of course you cannot solve their technical problems but it helps if you share a few basic tips at the beginning. Knowing the technology also helps hosts relax. I see some online hosts complaining about the technology they use and manage the event with a bit of an unease – it shows and it ruins the rapport "in the room" so please prepare. What I tend to do with less tech aware hosts is a test call to make them a bit more familiar with the new environment – it makes all the difference. You can, of course, ask for technical support, but it really helps to be at least a bit informed. Unfamiliar technology can be stress inducing indeed, so why not practice a little and actually enjoy the human connection during the event?
PREPARE & REACT
It always help to prepare and plan for most scenarios. It also helps to advertise the event with clarity – what is it about? who is for? who will benefit from it and how? how can people prepare in advance (most recent version of Zoom etc)? how can people participate in the event? will the slides be shared?
Try to address as many questions as you can in advance, so that you can spend the time during the event on its purpose and content. Of course, if new questions or challenges arise, it helps to tackle them openly on the spot.
CONTRACT
Consider a small agreement at the beginning of your event. This is predominantly relevant to mental health or coaching trainings, but can be helpful in other contexts too. As a host how do you expect people to behave? When should they ask questions? What is the agenda? And what do they need to fully participate?
I really like the question asked in my recent mental health webinar: "do you have a permission (from work or yourself) to focus on the content of this call fully without additional interruptions (emails, other work, other people in the room)? This is helpful, subtle but also sets the tone for effective learning and good quality of attention.
TEST & IMPROVE
If you are hosting a series of events, it is almost expected to have some kind of feedback mechanisms. People might not like to fill out long forms, so you can even do what some coaches do in sessions: ask at the end of the event for three words or feedback, or a short sentence from each participant. If you do separate forms, keep them short and consider a small reward too? I like that some event organisers offer feedback form before the final event certificate, for example. It's fair to expect some input from participants, especially for free or low cost training.
I hope this is helpful. If you have any other tips, please let me know. I would love to know what works for you.
Photo by Gabriel Benois on Unsplash