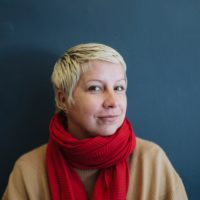 Sylwia Korsak
Founder
I am a senior social media and digital wellbeing consultant, coach and counsellor.
Since 2004 I am helping individuals, organisations and brands articulate their stories with the help of the social web and find humanity in the digital age.
I am a word of mouth marketer advising nonprofits and commercial brands on informed, realistic, sustainable digital strategies. I help organisations and brands develop sustainable digital wellbeing strategies. I am a personal adviser, coach and counsellor working with individuals wishing to identify, plan and develop their digital wellbeing goals. I am supporting clients in understanding the growing range of choices related to their online activities and in making decisions benefiting their personal careers and wellbeing.
I offer a wide range of digital services, so please take a moment to learn more about my experience, but also check out the testimonials from my past and current clients. I am always happy to chat about digital wellbeing and social media so feel free to get in touch for an initial consultation. I practice what I preach. I am a blogger passionate about digital and wellbeing. I take visual notes about my hobbies: coffee and allotment gardening. I record inspiring moments in my personal photo notebook. I am a founder of BarcampNFP and BigosUK .
I volunteer for Bristol Mind and other local mental health charities.
Work experience:
Blogging, digital journalism, social media – since 2004
International business support – since 2005
Social media, word of mouth & digital marketing – since 2007
Digital ethics and ethical non-for-profit support – since 2008
Event organising and public speaking – since 2009
Business development and strategy – since 2010
Startups and business leadership – since 2012
Digital resilience and wellbeing, digital family – since 2014
Coaching and mentoring – since 2015
Active listening and counselling – since 2017
Core professional training:
German Teacher Degree (College of Foreign Languages) – 2000

American and Hungarian Language, Media and Culture (ELTE University) – 2003

Business Ethics Level 2 & 3 (London Business Ethics Institute) – 2008
Digital Marketing (Oxford College of Marketing) – 2009
Counselling Foundation Course (Wantage Counselling Service) – 2017
ABC Cruse Bereavement Support Course (Oxford Cruse Bereavement Care) – 2018
Bristol MindLine Active Listening Course (Bristol Mind) – 2018
Certificate in Counselling Level 4 (UWE Bristol)- 2019
Certificate in Business Coaching ILM Level 5 (UWE Business School) – 2020
Advanced Diploma in Integrated Counselling (Iron Mill) – 2020-present
Complimentary professional training:
Entrepreneur Certification (StartupCamp) – 2016
Positive Psychology (The University of North Carolina at Chapel Hill) – 2016
Positive Psychology (University of Pennsylvania) – 2017
Living with Dementia (Johns Hopkins University) – 2017
Introduction to Psychology (refresher) (Oxford University) – 2018
Young People and Their Mental Health (University of Cambridge) – 2018
Group Counselling Course (Changes Bristol)- 2019
Group Bereavement Support Course (Cruse Oxford)- 2019
Digital Wellbeing (Univerity of York) – 2019
ASIST Suicide Prevention Training (Mind) – 2019
ProReal virtual reality coaching certification (ProReal) – 2020
Nature Connectedness (University of Derby) – 2021
You can email me via Voxel Hub contact form or directly at [email protected] or talk to me on Twitter, Facebook, LinkedIn, Pinterest and Instagram.