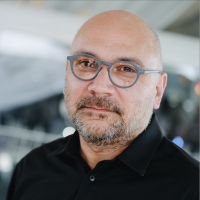 Marko Rakar
Advisory Board Member
Marko Rakar is a Chief Executive Manager of the consulting company MRAK services ltd headquartered in Zagreb, Croatia.
Rakar has lifelong experience in working/writing for media as well as dealing with the media. He combines his media knowledge with new technologies and was one of the earliest internet adopters in Croatia. He is a recognized lecturer and consultant on the subjects of organization, the internet, new media as well as politics and statistics.
Rakar ran or participated as a consultant on a number of successful campaigns and races for organizations, parties and independent candidates on presidential, parliament and municipal elections in Europe, Asia and the US.
He had worked on projects for various international institutions such as the Council of Europe, European Fund for the Balkans, United Nations Development Programme, Organization for Security and Co-operation in Europe (OSCE), World Bank, Transparency International, U.S. State Department, Olof Palme International Center, Open Government Partnership and the Croatian Government. He has been for several years a member of the jury for the Pollies award of the American Association of Political Consultants and a member of the jury for the World eDemocracy awards.
He is also recognized by the World eGovernment forum as one of the "Top 10 who are changing the world of politics on the internet".
In 2013 Marko Rakar received "Informatika" medal awarded by the Croatian Information Technology Association.