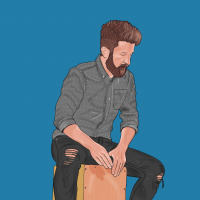 Liam McKinnon
Blog Contributor
Liam McKinnon is the Director of Engagement at Off the Record (OTR), a mental health social movement by and for young people in Bristol. Liam is passionate about challenging the stigma associated with mental health and recognising its context as social and political as well as personal. Liam has previously worked in communications and digital roles at Winston's Wish, CLIC Sargent and Ruby Wax's social network Black Dog Tribe; invariably promoting a community and network-focused approach to public health needs, as well as freelancing in digital marketing for a range of clients across charity, education and entertainment.
Liam served as our Advisory Board member supporting our marketing in the first three years of our existence. We are incredibly grateful for all of his support.
Follow Liam over on Instagram, Twitter or LinkedIn and check out the short video diary from his last tour here.
Check out his website over at liammckinnon.com.